Hairless Cats -- Purrfect Pets for the Nolan Family
Wednesday, 23 November 2022 09:47
Last Updated: Wednesday, 23 November 2022 09:47
Published: Wednesday, 23 November 2022 09:47
Joanne Wallenstein
Hits: 526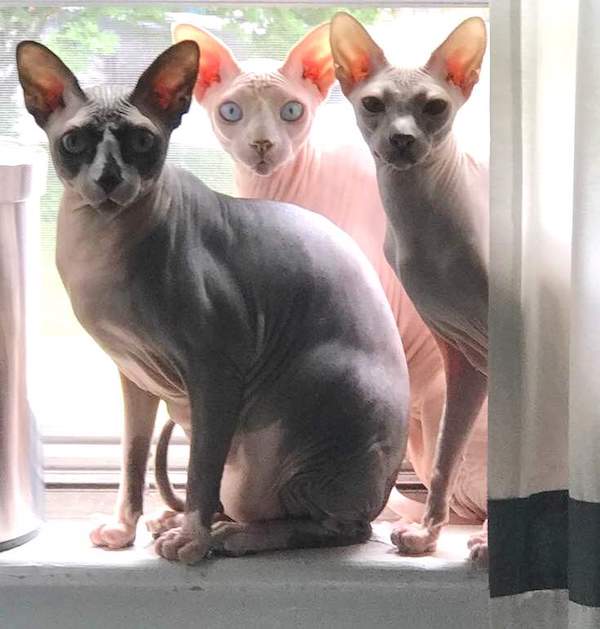 Check out these hairless cats from the Nolan family:

Dobby Nolan is a mommy's boy. He actually sits in front of the door to try to block it when his mom Jamie has to leave for work in the mornings. He also loves to jump onto her shoulders to hitch a ride from room to room. His favorite food is Tuna, but he's always happy to eat his brother's dinner for dessert also. Dobby has to eat in a separate area and his mom has to stand there like a police officer watching him.
Draco is his mom's favorite little chunk, who loves nothing more than food, food and more food. He eats his Temptation treats as fast as he possibly can, so he still has time to steal his brother's share. He sleeps nuzzled into his mom's neck every night, and she often stays in uncomfortable sleeping positions with her arm and neck going numb, so as to not disrupt the cuteness overload. His mom calls him Mr. Purrfect, and he enjoys getting belly raspberries.
Luna is his mom's little trouble-maker. His mom calls him her favorite Sour Patch Kid, because he likes to slap his brothers across the face for absolutely no reason at all, and then seconds later cuddle up with them to give sweet kisses. Luna hates his Christmas Sweater (pictured), and he's not afraid to show it.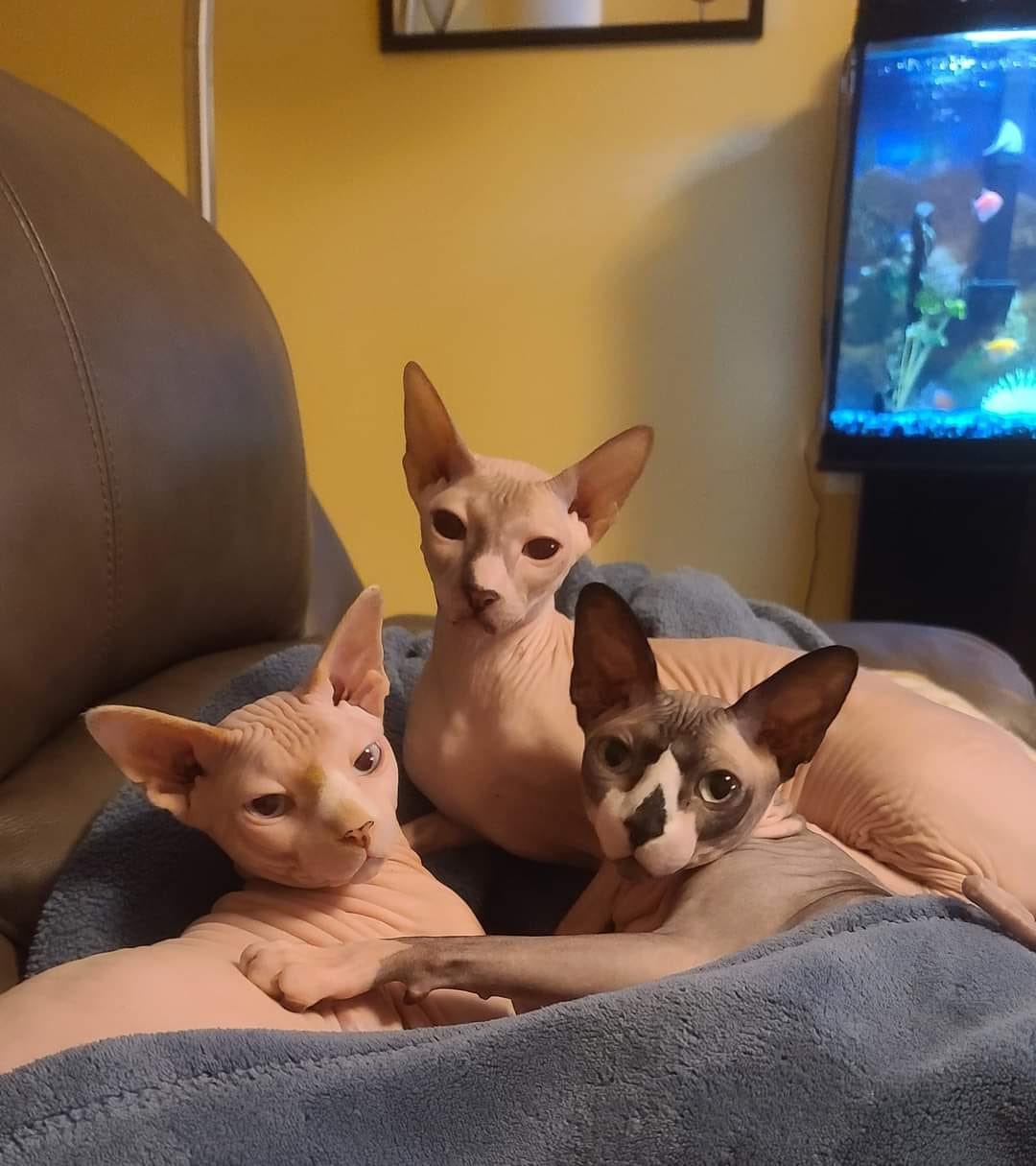 Dobby, Draco and Luna
Every year Dobby and Draco are so happy to have their school photos posted on Facebook, just like all the other kids. Luna doesn't get to pose for a school photo, because he is always suspended.
Email your pet photos and story to PetsofDale@gmail.com. We'd love to feature them!