Laura Liu and Jordan Copeland to Lead Library Board of Trustees
Wednesday, 17 May 2023 08:44
Last Updated: Thursday, 18 May 2023 14:26
Published: Wednesday, 17 May 2023 08:44
Joanne Wallenstein
Hits: 1101

Former Vice President, Laura Liu, will be the President of the Scarsdale Public Library Board of Trustees, succeeding Gary Katz and Jordan Copeland will become the Vice President of the Board.

Commenting on her new role, Liu said, "It is such an honor and privilege to serve as the President of the Board this year. Our renovated library has truly become a jewel and destination for the entire community. From toddlers to seniors and everyone in between, patrons delight in the library's resources and programs. This is the culmination of many years of dedicated work by our director Beth, the staff, and countless volunteers. We have a wonderful Board, with Vice President Jordan Copeland, Financial Officer Robert Jeremiah, Secretary Diksha Mudbhary, trustees Pedro Ladislau, Scott Gerwin, Stephanie Wechsler, Betty Pforzheimer and Jennifer Fischman. The Board, the professional staff, and our beloved Friends of the Scarsdale Library work together to make continuous improvements. There is so much to look forward to!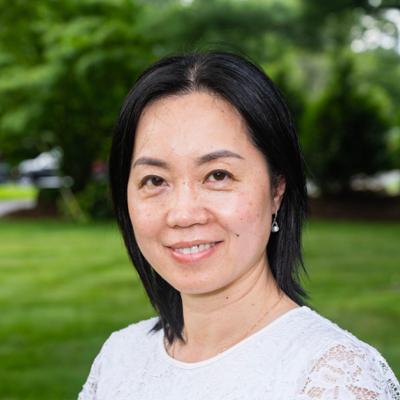 Laura LiuI have lived in Scarsdale for almost 14 years now. Libraries always held a special place in my heart. Growing up in Yangzhou, China, I wanted to become a librarian. The modest high school library there had Chinese classics as well as translations of the Western Canon. Those books really expanded my horizons. Fast forward to Scarsdale, when the public-private partnership for a renovated library was discussed in the community, I joined the advocacy and had the good fortune of working alongside and learning from many other library lovers. I am inspired by everyone's volunteer spirit and the library's promise of transforming lives. Becoming engaged in the community also gave me and my family a sense of belonging.

Libraries today are not sleepy places just to check out books. Our library is a true hub of community life. We love it that residents are taking full advantage of our facilities, our print and digital collections, museum passes, and our rich lineup of programs serving all groups and interests. We continue to improve our services, technology offerings, diversity and inclusion, and sustainability practices to reflect community values and our times. The library's mandate of free and open access to knowledge and opportunity for everyone is at the heart of everything we do. We always welcome public input on what works well and what can be made better.

I have also served on the school PTAs, the School Board Nominating Committee and at the Huaxia Chinese School of Greater New York. At the Library and in all these other spaces, volunteers from different backgrounds bring their rich experiences and perspectives to the table and serve our diverse community. I am grateful for this opportunity to work with everyone and further our Library's goals.

In other changes, Jordan Copeland will be stepping into the role of Vice President after serving as Financial Officer of the Board.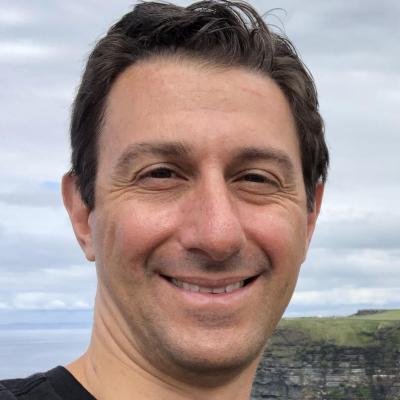 Jordan CopelandCopeland is an associate village historian, Vice President of the Scarsdale Historical Society, and serves as Finance Chair of the Scarsdale Adult School.

Robert Jeremiah, World Language Teacher at Edgemont Jr./Sr. High School, will become Financial Officer after serving as Trustee on the Library Board for the past 2 years.

Diksha Mudbhary joined the library Board in 2022 and will now serve as Secretary in the year ahead, in addition to serving as a Board member of the League of Women Voters, and as District PTC Diversity, Equity, and Inclusion Committee Chair at Scarsdale Schools.

Commenting on his tenure on the board, Gary Katz said, "I have really enjoyed my five years on the library board, learning and supporting the business of the library and making new friends in our community. While public service in Scarsdale is its own reward, the opportunity to do our work alongside talented and dedicated professionals and smart and committed board members ensures that we make a meaningful contribution to our community."

New to the Library Board this year is Jennifer Fischman, of Secor Farms. A former transactional lawyer in New York and Los Angeles, Jennifer returned home to Scarsdale with her family where she began working as a real estate agent in 2018. She brings excellent negotiation skills, legal knowledge, and deep roots in the Scarsdale Community with her as the latest member of the Library Board.

Of the recent changes in the board, Library Director, Beth Bermel, said, "I have been fortunate to work with dedicated, smart and supportive volunteers on the Library Board, and I look forward to another year with great leadership."

The Library Board serves a key role in the management of a public Library. The Scarsdale Public Library Board of Trustees' responsibilities include discharging fiscal responsibility for the library, adopting policies to govern its operation and serving as advocates for the library in the community.