LWVS to Host A Conversation with Khizr Khan
Details

Written by

Joanne Wallenstein

Hits: 426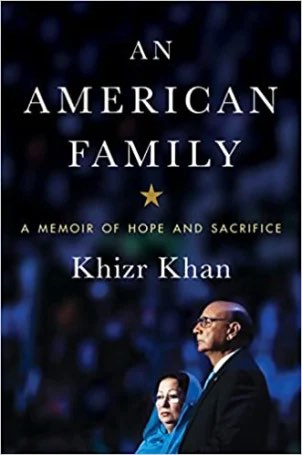 The League of Women Voters of Scarsdale will host a Zoom conversation with Khizr Khan, moderated by former LWVS President Linda Doucette-Ashman on Sunday, January 30, 2022 from 8 pm to 9:30 pm.
LWVS is pleased to welcome Khizr Khan for an informative discussion about his life experiences, his embracing of American democracy after immigrating, and his advocacy for the values embodied in the Constitution of the United States. The evening will be moderated by former LWVS president Linda Doucette-Ashman.
This online event will be taking the place of their annual in-person winter fundraiser. As a public service, the webinar will be free to attend. LWVS appreciates donations in any amount to support our mission of encouraging informed and active participation in government.
Khizr Khan, founder of the Constitution Literacy and National Unity Project, is an advocate for religious freedom as a core element of human dignity. After immigrating to the United States in 1980, he attended Harvard Law School and obtained his LL.M degree. He is licensed to practice law before the Supreme Court of the United States, various Federal District Courts, Washington, DC, and New York State courts. In his law practice, he devotes a substantial amount of his time to providing legal services to veterans, men and women serving in uniform, and their families.
Khizr Khan is a Gold Star parent of U.S. Army Captain Humayun Khan. Capt. Humayun Khan was a University of Virginia graduate who was killed while serving in Iraq as he stopped an attack on his camp and saved the lives of scores of U.S. soldiers and Iraqi civilians. He was posthumously awarded the Purple Heart and Bronze Star with Valor. He was buried in Arlington National Cemetery Section 60 with full military honors.
Khizr Khan lives in Charlottesville, Virginia. He is author of three books: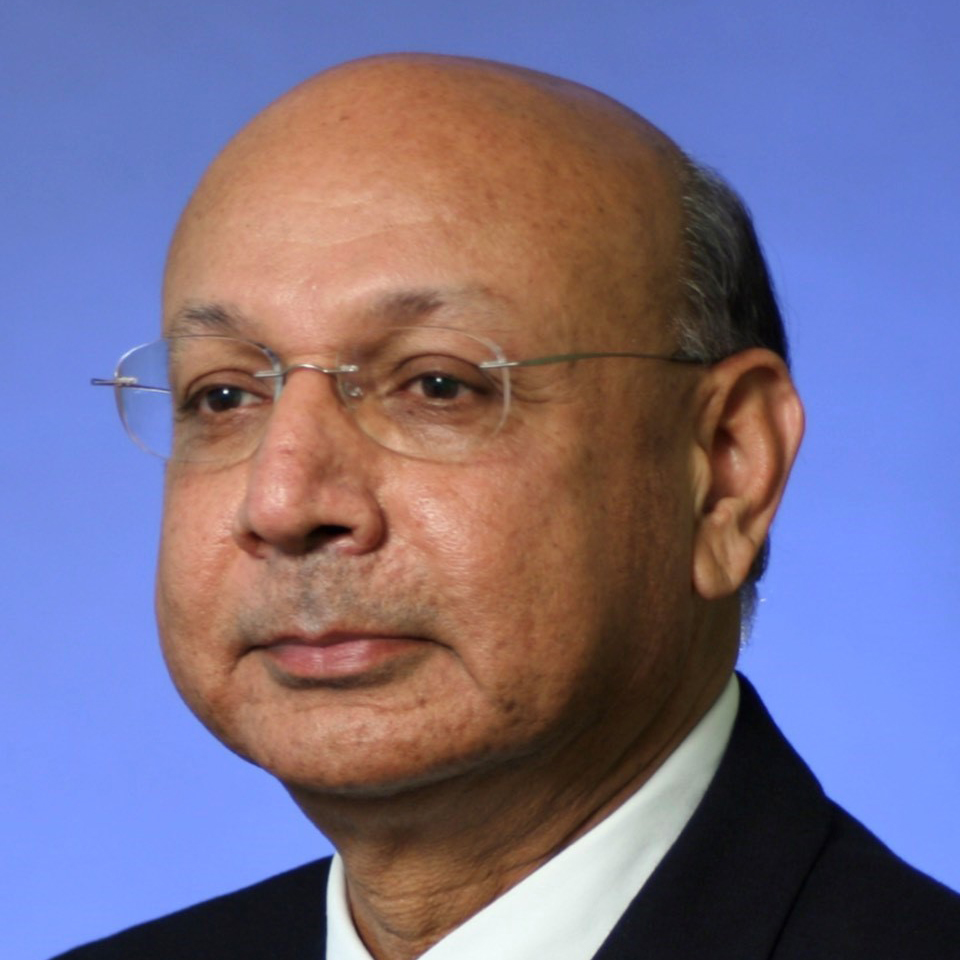 -An American Family: A Memoir of Hope and Sacrifice (2017)
-This is Our Constitution (2017)
-Founding Documents of the United States of America
Khan's acclaimed memoir and his highly regarded young adult book about the U.S. Constitution are both available for purchase (paperback versions) with a 10% discount at Bronx River Books. Follow the links above to purchase online (discount already applied to online orders). For in-store purchases, mention LWVS to receive the 10% discount.
Linda Doucette-Ashman served as co-president of the LWVS from 2017 to 2019, after having served for several years as a member of the board of directors, responsible for several different portfolios, including voter service.
Please click here to register:
Letter to the Editor: Scarsdale's Political System is Quirky. In Fact, it's Downright Confusing.
Details

Written by

Joanne Wallenstein

Hits: 1302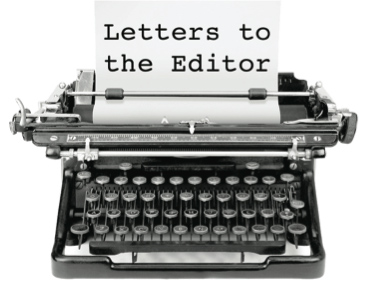 To the Editor: Scarsdale's political system is quirky. In fact, it's downright confusing.

For example, when a pre-selected individual runs "unopposed" for a position in our town we call it an election. This is not "electing". It is acquiescing.

When multiple individuals vie for a position, we call it a "contested election" – which is redundant to the point of being comical.

It is part of our nonpartisan system, designed to "attract the best people" while minimizing the more unpleasant elements of politics.

This is why:

This approach has pros and cons.

It is worth noting, however, that we have created an entire level of democratic representation to vet/select School Board members, but intentionally impeded its ability to gather information.

I asked why that is to person familiar with the process. The answer: "Being allowed to ask questions is controversial." I invite you to reflect on that sentence.

There are undoubtedly scenarios in which "being allowed to ask questions" is controversial, but determining who will represent you in government should not be among them.

On January 11th at Scarsdale Middle School there will be an election for SBNC – i.e., to "choose the choosers". (Full disclosure, I am on the ballot.) But more importantly, in my opinion, there is a resolution that will allow the choosers to ask more questions.

This resolution is called Proposed Amendment No. 4 - Article III, Section C.2(a,b,c). It stipulates that the SBNC must determine an agreed upon process, but would allow SBNC members more latitude in what, when and how much they may ask.

If you favor enabling the committee to make more informed decisions on your behalf, you can do so by voting "yes" on Proposed Amendment 4.

Of course, I think you should be asking more questions of people running for the SBNC as well. After all, if you're not choosing the choosers, then who is really choosing the chosen?

But one quirk at a time.

Frank Murtha
Jefferson Road
Scarsdale High School Class of 1988
Fire Chief Jim Seymour to Leave Scarsdale for Peekskill
Details

Written by

Joanne Wallenstein

Hits: 870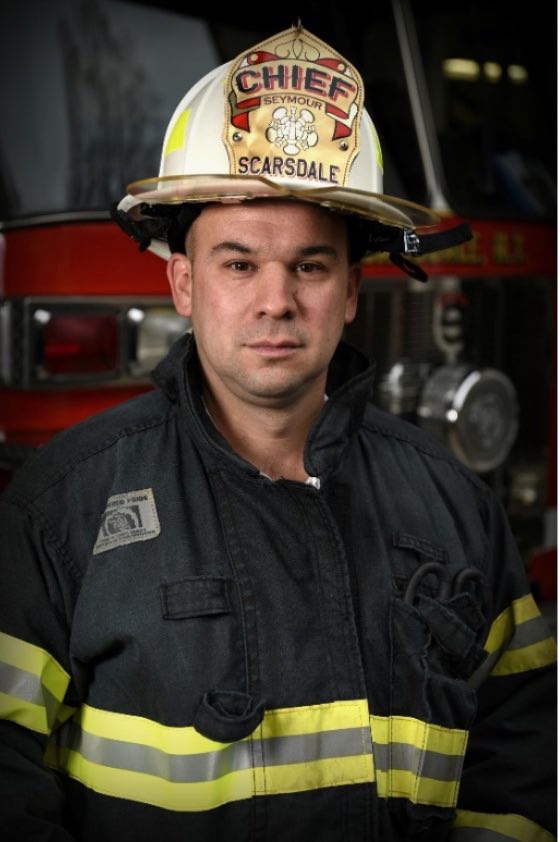 Change is afoot in the Village of Scarsdale. The Village recently appointed a new Village Manager and a new Deputy Village Manager, the search is on to replace Village Clerk Donna Conkling due to her retirement, and on Friday December 10, 2021, long term Scarsdale Fire Chief James E. Seymour announced that he will be leaving in just a few weeks to accept the position of Peekskill Fire Chief.
Seymour, who worked in Scarsdale for 17 years will return to the department where he began his fire service career.
According to Village Manager Rob Cole, the Village of Scarsdale has initiated the
recruitment process for Chief Seymour's successor, an effort undertaken in accordance with prescribed Westchester County civil service protocols.
Cole said, "We will likely need to appoint an interim chief while the recruitment process is underway. As for timing, the process will proceed consistent with Westchester County civil service requirements. While efficiency of the hiring process is important, we are also sharply focused on selecting the best candidate to lead the fire department forward.

With respect to the market for hiring municipal employees, it should be noted that five Scarsdale FD captains are included on the Westchester County fire chief promotional list. To support public safety excellence and to support succession planning, the Village of Scarsdale invests in training and development of our public safety front line and leadership personnel. Additionally, each of our fire captains is deeply committed to serving the Scarsdale community. Our recruitment process will ensure that the best candidate is selected to fill the role of fire chief; our captains will certainly have opportunity to compete for this critical appointment.
In making the announcement to his Scarsdale colleagues, Chief Seymour wrote, "I am accepting the newly created Fire Chief position in the City of Peekskill. I have been offered an opportunity to return to the city where I was born, raised, and started my fire service career over 20 years ago." He continued, "The decision was certainly made more difficult due to the high caliber employees that I have had the pleasure to work alongside here in Scarsdale. I am truly blessed to have had the opportunity to work with all of you."
Chief James E. Seymour IV began his fire service career as a volunteer with the City of Peekskill Fire Department in 1995 at the age of eighteen. He was then hired by the City of Peekskill as a career firefighter in 2001, continuing to serve Peekskill until transferring to the Village of Scarsdale Fire Department in 2004. During his tenure with the Scarsdale Fire Department, Jim has served as Firefighter, Captain and Municipal Training Officer, and ultimately Chief, a position he has held since 2016. Chief Seymour is scheduled to start with the City of Peekskill on January 01, 2022.
WCC Teacher Arrested for Falsifying VAX Card
Details

Written by

Joanne Wallenstein

Hits: 1718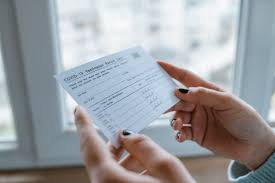 Westchester County District Attorney Miriam E. Rocah announced the arraignment of a former Westchester Community College assistant teacher who altered a COVID-19 Vaccination Record Card to obtain a full-time position at the college.

Sonya Tarter Wilson, 50, of Mount Vernon, was charged on December 21, 2021, in Greenburgh Town Court with Criminal Possession of a Forged Instrument in the Second Degree, a felony. The Westchester County Department of Public Safety made the arrest following an investigation.

On November 9, 2021, at approximately 6:07 a.m., Wilson submitted a copy of a forged COVID-19 Vaccination Record Card, with her name and date of birth, in order to obtain permanent employment at Westchester Community College, which has a vaccination requirement. When asked by the college for the original COVID-19 Vaccination Record Card, Wilson admitted that the card she submitted belonged to a family member and that she altered the information on it.

"The creation of fraudulent vaccination cards is a deceitful tactic that puts others at an increased risk of the serious effects of COVID-19," DA Rocah said. "Individuals with relevant information about anyone possessing or selling fake or altered COVID-19 vaccination cards are encouraged to contact my office."

Wilson is scheduled to appear again in Greenburgh Town Court on January 21, 2022.

The case is being prosecuted by Assistant District Attorney Christine Cervasio. If anyone has information on someone purchasing, in possession of or selling fake or forged vaccination cards, please call the District Attorney's Office at (914) 995-TIPS.

The charges against the defendant are merely an accusation, and the defendant is presumed innocent unless and until proven guilty.
Calling All Artists: Sketch the 'Dale
Details

Written by

Joanne Wallenstein

Hits: 592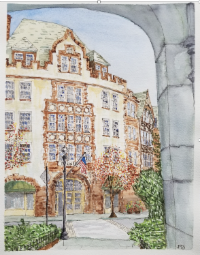 The Village of Scarsdale Parks, Recreation and Conservation Department is looking for all of the artists of Scarsdale to participate again in this special community program.

Whether you consider yourself a beginner, advanced or a professional, every artist who resides in our amazing village has a favorite building or location, view, or image, that they would love to sketch and submit for all to see. Now is your chance to share it with your community!

Here is how it works: determine what level of an artist you feel you are, sketch something or someplace that can be verified as being located in Scarsdale and submit a physical sketch of up to 11"X 17" along with a $10.00 entrance fee (to be allocated for prizes). Artists will be given 2 weeks to complete their masterpiece and once submitted will be judged by a panel of residents who know and love this wonderful community. There will be prizes awarded for each level so make sure to pick the right level. All images will be scanned and displayed on various media platforms (website/cable tv) for all to see.

To ensure all holidays can be captured during this program registration opens December 2, 2021, at 9:30 AM and all sketches & waivers must be physically submitted by Monday, January 10th, 2022, to the Parks and Recreation Department located at The Supply Building, 244 Heathcote Road, 2nd floor by 5:00 PM to be eligible.

You must register before you can submit your artwork. Absolutely NO REFUNDS!

Winners will be announced via a zoom presentation where all winning sketches will be presented. The entire community will be invited to tune in and enjoy the creations of their neighbors!

For more information or to register, please visit www.scarsdale.com/recreation.

All artists must be mindful of pedestrian and vehicular traffic if sketching in the community. All participants must adhere to all COVID-19 safety recommendations and guidelines when in public.