Sun Shines Down on the Elementary School Fairs
Wednesday, 15 May 2019 11:36
Last Updated: Thursday, 16 May 2019 12:33
Published: Wednesday, 15 May 2019 11:36
Jamie Robelen
Hits: 1830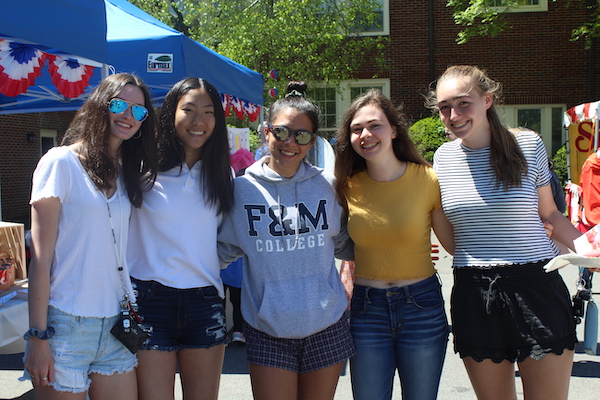 SHS juniors spend their day at the Edgewood fair.The annual elementary school fairs were on Saturday, May 11th. Each school set up games, food, and raffles on the blacktops outside for the neighborhoods to enjoy. The Edgewood fair this year commemorated Edgewood's 100th year. Admission for the fair was free, to celebrate, and there were lots of balloons and banners around. Fox Meadow School was celebrating its 90th year, and at 1 pm there was a birthday celebration with cake for everyone at the fair. There was no shortage of smiling faces at the fairs this year, as kids and parents alike got to enjoy themselves with their communities.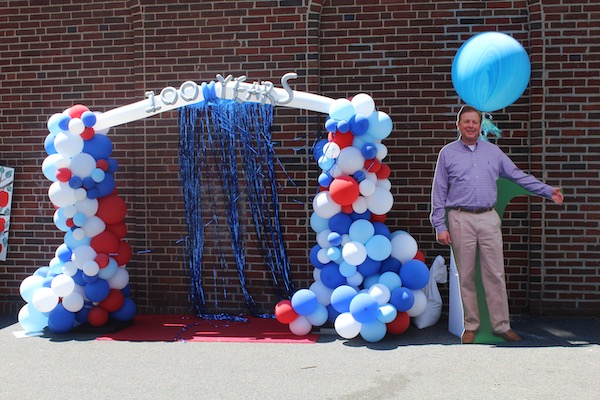 People can pose with a cut-out of Edgewood's principal or "100" balloons to celebrate.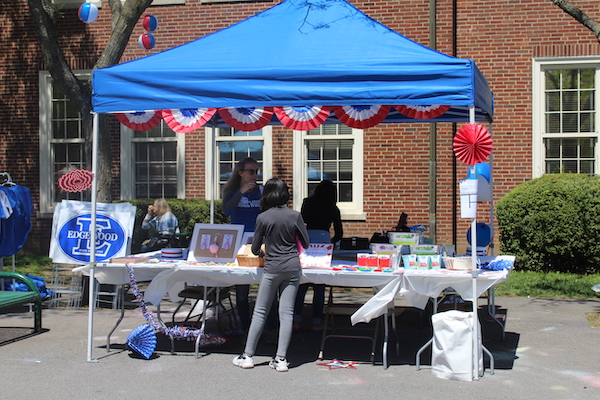 Parents sell toys at the Edgewood fair.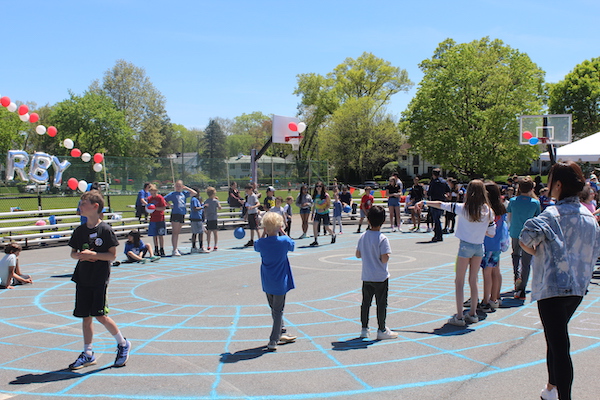 Kids gather on the blacktop for a cakewalk at Edgewood.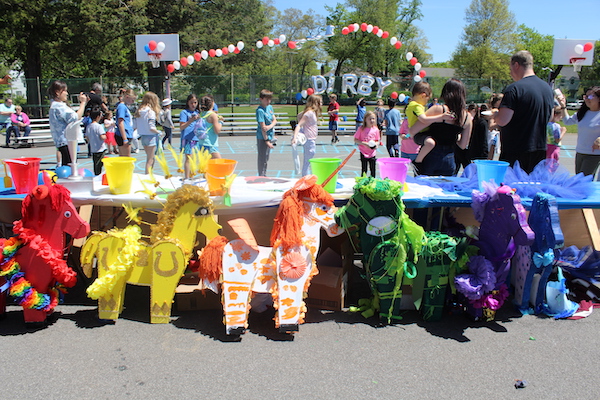 Edgewood has colorful horses decorating the fair.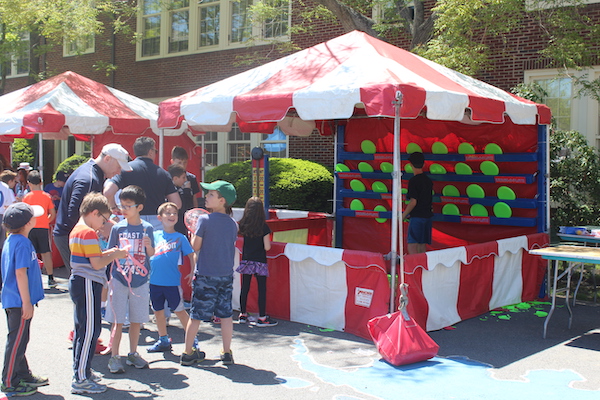 Kids line up to play classic carnival games at Edgewood.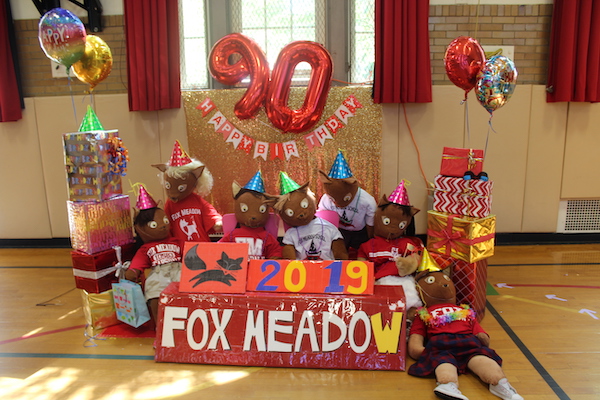 Foxes celebrate Fox Meadow's 90th anniversary.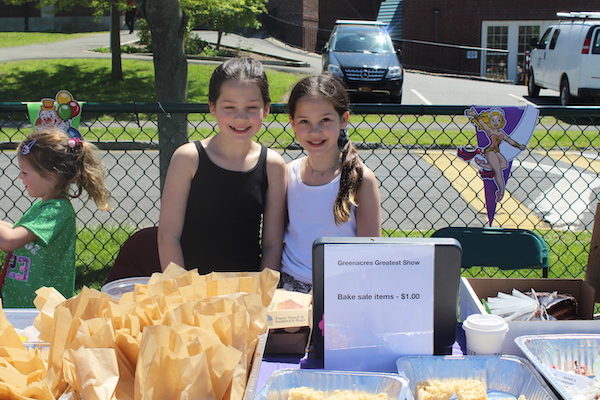 Greenacres students help to sell treats at the fair.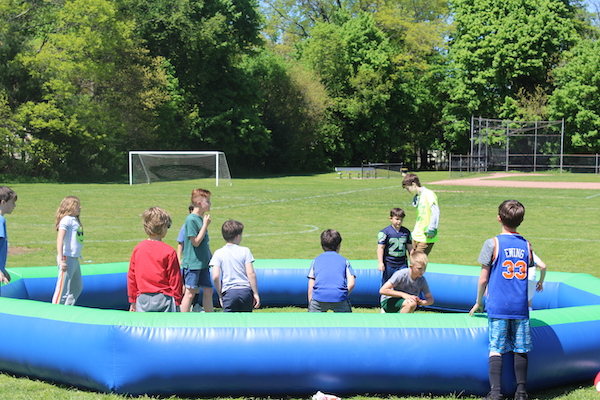 Gaga at Greenacres!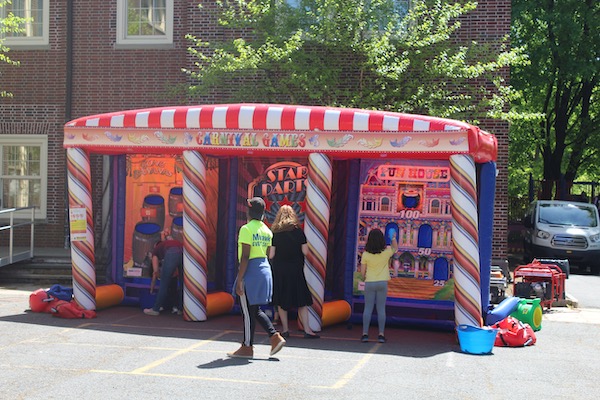 Fox Meadow kids play games on the blacktop.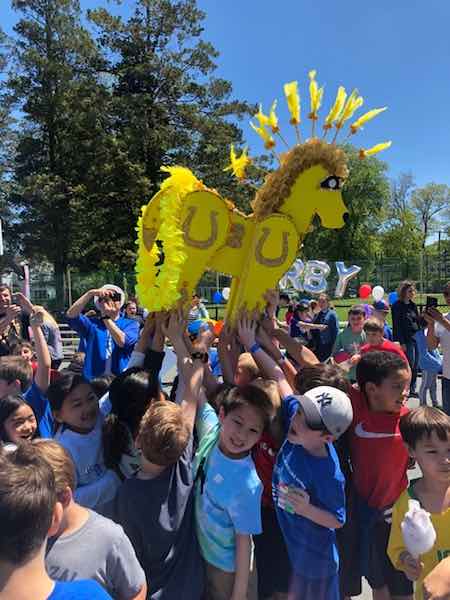 Kids play with the painted horses at the Edgewood fair.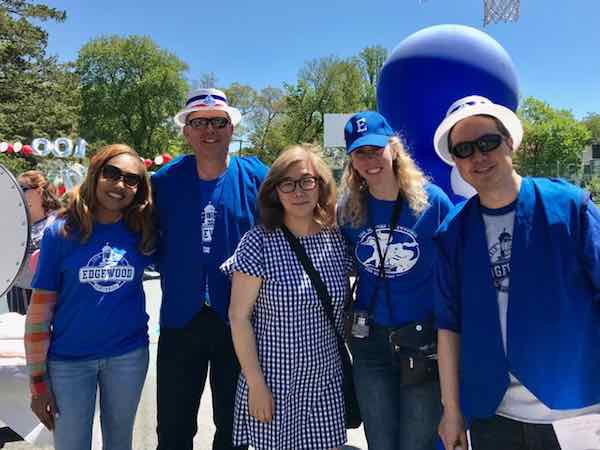 Left to Right: Tashia Brown (Incoming Principal), Scott Houseknecht (Retiring Principal), Heedan Chung-Goh (PTA Co-President), Susie Smith (PTA Co-President), William Yang (Assistant Principal)