27 Restaurants to Feed the 'Dale
Wednesday, 24 June 2020 16:39
Last Updated: Thursday, 25 June 2020 11:37
Published: Wednesday, 24 June 2020 16:39
Joanne Wallenstein
Hits: 2267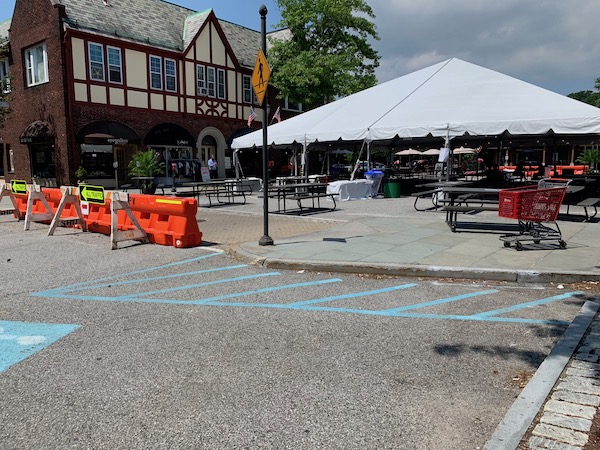 A large dining tent has been opened on Spencer Place in Scarsdale.Westchester County is continuing to reopen and along with the rest of the Mid-Hudson region has entered Phase Three. This means that restaurants can now serve both indoors and out and restaurant bars can serve, provided that they have no more than 50% of their maximum allowable occupancy.
Also now permitted to open are nail salons, spas, massage and tattoo parlors and other personal care businesses. Again customers must wear masks, be six feet apart and facilities are limited to 50% occupancy.
Scarsdale has responded to these new dining guidelines by opening a large dining tent in the Village. The upper portion of Spencer Place is closed, and a dining tent with tables has been set up to allow residents to enjoy drinks and meals outside in the Village.
The Scarsdale Business Alliance announced that 27 restaurants will participate in the "Dine the Dale" initiative. A few restaurants will be serving inside the tent, others will deliver to the tent and the balance ask customers to come in and pick up food and bring it to the tent to enjoy. Below please find the complete list of food providers and the type of service they offer.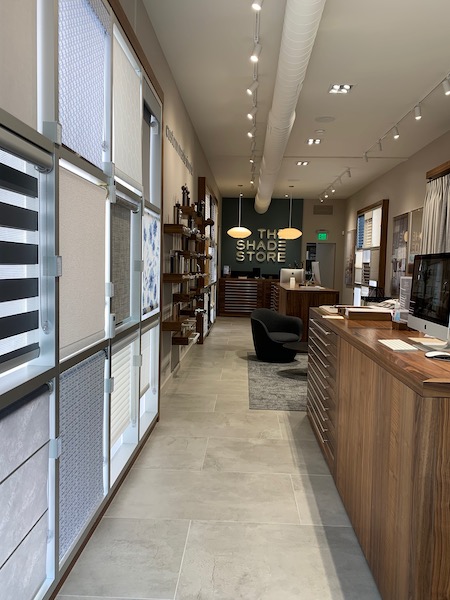 The Shade Store is now open on Spencer Place.
According to Trustee Jane Veron, "There is a steady stream of patrons who use the space, and we are thrilled that residents are carefully cleaning up with sanitizing wipes. The Scarsdale Business Alliance has been raising funds from property owners, real estate agencies and other sponsors to begin to cover the cost. Scarsdale Flower Shop has provided décor, and Scarsdale Security is managing the cameras. Given the tremendous popularity of this concept, we plan to add more tables adjacent to De Cicco's on East Parkway. We are also working with the other Scarsdale retail hubs to help them roll out similar, smaller scale initiatives. Right now, we're having active conversations with Garth Road, Scarsdale Avenue and the Golden Horseshoe."