Survey Results: Slightly More Readers Favor In-School Learning than Hybrid Instruction
Thursday, 16 July 2020 08:07
Last Updated: Thursday, 16 July 2020 08:11
Published: Thursday, 16 July 2020 08:07
Joanne Wallenstein
Hits: 1441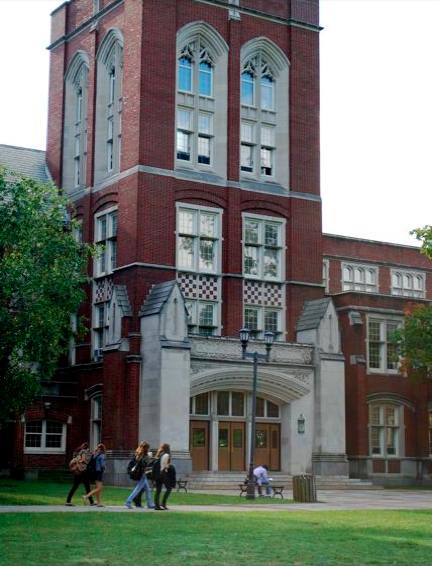 We conducted a quick survey on Scarsdale10583 to get an idea on where our readers stand on the reopening of schools in September. The survey assessed whether you preferred in-school instruction, hybrid instruction or eLearning at home. We also asked whether you thought the benefits of in-school instruction outweigh the risks posed by the virus and welcomed reader comments.
We received 103 responses and it appears that more favor in-school learning than hybrid instruction, but the numbers are close. Here are the results to date and some of your comments:
In your view, how should school be conducted in September?
1 - Live instruction at school with all students in the building. 45.6%
2 - Hybrid instruction with some students in the building
and others engaged in e-Learning on an alternating schedule. 37.8%
3 - School buildings closed: e-Learning only 12.6%
In your opinion, do the benefits of in-school learning outweigh the risks posed by the virus?
Yes 60.1%
No 33.9%
Here are just a few of the many comments we received:
Elementary students grades k-5 belong in buildings. Some older teachers or those with compromising conditions might choose to work on e learning. So perhaps parents of elementary students could be given a choice. Middle and high school students could be given the hybrid approach or perhaps work in split sessions if they need to be in buildings.
High School students will have so many restrictions placed on their freedom of movement, and perhaps even choices of classes, in the name of social distancing. The kids were used to so many freedoms before the shut down that school will be unrecognizable in the fall. The district's efforts would be better spent preparing for better eLearning, with better accommodations from the outset for special education, etc. Social interaction can come in other forms. Elementary students require more supervision.
We must focus on the balance between these two competing needs. We cannot simply choose between COVID safety and our children's learning and development.
To date in our response to the pandemic, we have fully prioritized slowing the spread of the virus over our children's developmental needs. As a result, we have failed our kids. We cannot choose one need over another; we should balance creating a safe environment while getting our children back in the classroom as much as possible.
There are many students with health issues that put them at risk, not to mention teachers, substitute teachers, teachers' aides, staff, and administrators. Everyone wants to go back to normal, but a return to school will be as unnatural as eLearning. I find it hard to believe that everyone will wear masks all the time also.
I believe there will be low risk if all students where a mask and wash their hands. If teachers are nervous, they can install plexi at their desks and they can keep their distance.
As important as education in school is, it doesn't trump life.
Is death or a lifetime of health issues preferable to being in school? No.
Priority for grade k-2 (and higher, if can be accommodated) for as close to "full time" on premise as possible. Older groups staggered as appropriate, with e-learning used to accommodate courses that don't fit neatly with students keeping consistent on-premise cohorts.
The child-to-adult transmission rate is fairly low for children below age 10, but after that it is as high as adult-to-adult transmission. So, children over 10, whether symptomatic or asymptomatic, can bring this home to their parents, family, caregivers, and infect many, many people. Too dangerous, and too many other unknowns.
We will keep the survey open and continue to collect your responses. Share your views by clicking here: