Introducing the Color of the Year
Monday, 19 April 2021 15:34
Last Updated: Wednesday, 21 April 2021 11:24
Published: Monday, 19 April 2021 15:34
Joanne Wallenstein
Hits: 595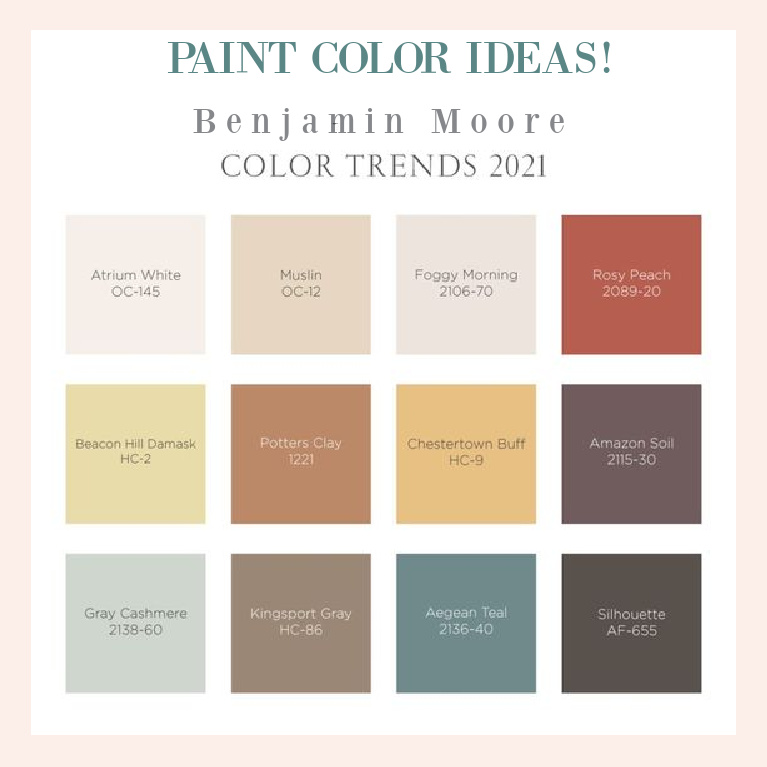 This article was written by Tonie Germie, Architectural & Design Representative, Long Island and Westchester for Benjamin Moore & Co. Wallauer is the largest Benjamin Moore paint dealer in Westchester and has 15 locations across Westchester, Putnam, and Rockland Counties. For more information and to find a location near you click here.

Wallauer's annual celebration of color is the result of a yearlong exploration into design, art, fashion, cultural and environmental influences around the globe. From Benjamin Moore's library of over 3,500 colors, they curate a Color Trends palette that balances modern-day relevance with long-lasting appeal. At the center is one special hue that defines the palette—and the moment.
This year's color of the year is Aegean Teal.
Aegean Teal is an exceptionally balanced color with just the right amount of saturation, with a slight touch of gray that makes this appealing mid-tone easy to pair with other colors and materials. The result is an intriguing and engaging color with both complexity and depth.
Aegean Teal, brings together the associations of blue and green for a calming and restorative quality. In some cultures, teal is believed to be a symbol of infinity, truth and clarity of thought – symbolism that is particularly meaningful for 2021.

When developing the palette for 2021, much of the discussion centered around colors that had an organic, rooted and welcoming quality. Many of the colors in our consideration set fell to the warmer side of the color wheel, with a selection of cooler hues that complemented this warmth for an accordant feel.
As they combed through our collections, the palette evolved and shifted, leading to a selection of colors that appropriately conveyed a grounded sensibility for 2021. Ultimately, they curated a palette twelve comforting, sunbaked hues that radiate warmth and wellbeing, in addition to feeling modern with time-tested appeal.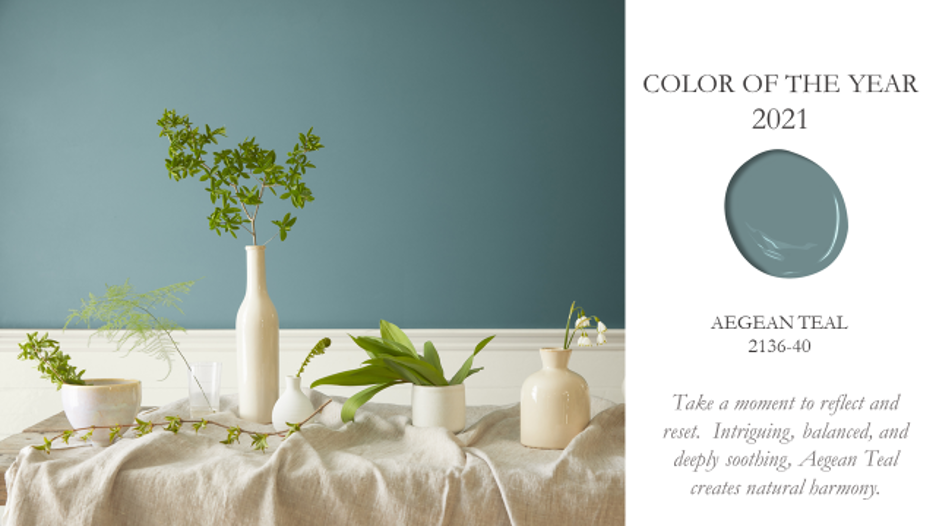 This year, focuses on mid-tone colors that balance out the deeper and paler colors in the palette to offer a breadth of options. The resulting palette has a gracious, 'lived-in' character with instant resonance that invites us to surround ourselves with color as we enhance our homes.
Wallauer Paint and Decorating Centers have been serving Westchester, Rockland, and Putnam Counties since 1921. The fourth-generation family-owned business, headquartered in White Plains, New York, offers the finest selection of paints from Benjamin Moore, specialty products and accessories from Ace Hardware, window treatments from Hunter Douglas, designer fabrics and wall coverings, area rugs, and home design services, and has 15 stores across the region.

The company philosophy has always been: "Good old-fashioned family values, a team approach, and integrity." It is these principles that have enabled the organization to reach a milestone of 100 years in business, achieved by only the very best of American companies.
The secret to Wallauer success isn't a secret at all according to company COO Edward Klein. "It really comes down to having a knowledgeable group of people who know their craft and provide excellent customer service. Then it is word-of-mouth recommendations from satisfied customers that Wallauer is the go-to place for home improvement locally."
To thank long time customers as well as new, a $100 gift certificate will be awarded to one shopper in every store every month through December. To register for the drawings, visit www.wallauer.com/100 . In addition, Wallauer will offer a "buy one paint sample, get a second one at '100%' off" throughout the year. Click here for more details.
Wallauer offers a wide variety of interior and exterior paints and stains, including low-odor paints, washable finishes and more from Benjamin Moore and is the largest Benjamin Moore paint, hardware and decorating retailer in Westchester, Rockland and Putnam. Wallauer also offers their own brand of paints and has more than 5,000 color selections available ensuring there is a perfect color for every project. Customers can take advantage of their color matching services and even create their own custom color palate - a Wallauer specialty.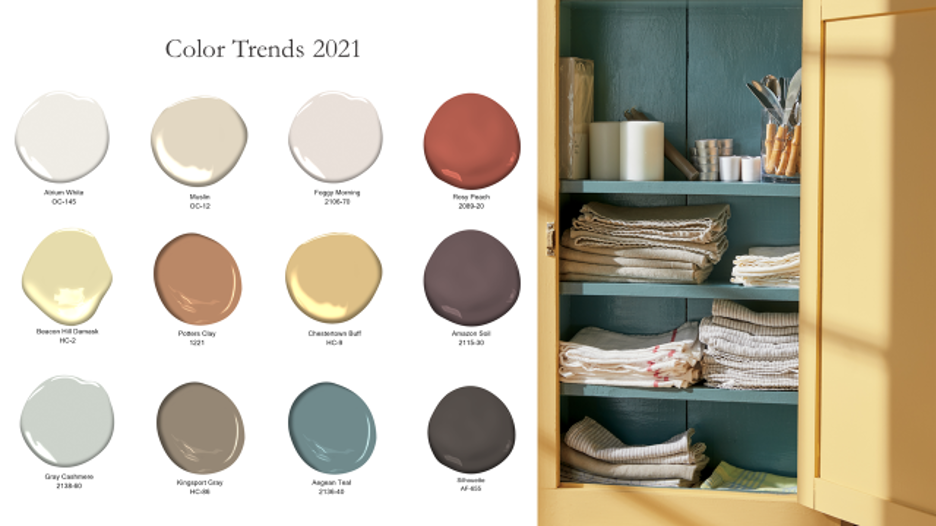 Across 15 Westchester, Putnam, and Rockland County locations, Wallauer offers home design services in six and offers Ace Hardware Departments in five. Every Wallauer Design department features the latest window displays from Hunter Douglas Window Fashions, specializing in motorization and full house automation of blinds and shades. Carrying hundreds of designer fabrics from Robert Allen, Kravet, Fabricut and Kasmir and top wallpaper designers that include Schumacher, Thibaut, Nina Campbell, Candice Olson and more. Custom-made Roman shades, fabric panels and cornices products and accessories can be created to match any style and budget. Highly trained staff can provide recommendations and offer in-store consultations and in-home services to people living in and around the tri-county area.
Wallauer also supports home and commercial contractors with a variety of services including estimates, job specs, and submittals. They have dedicated sales rep who will visit the job site with the contractor to assist with job estimates, writing commercial specs and preparing color drawdowns. They also assist with enrollment in the Benjamin Moore Contractor Rewards program and are the only dealer to offer auto submission of receipts for contractors.
Wallauer stores are located in White Plains, Bedford Hills, Carmel, Mohegan Lake, Ossining, Pelham, Port Chester, Scarsdale, Yonkers, Yorktown Heights, New Rochelle, Ardsley, and Lewisboro/Cross River. There is also a location in Nanuet in Rockland County which offers Ace Hardware products and there is one location in Putnam County in Mahopac.

Customers can shop online and pick-up in store at www.shop.wallauer.com. For more information click here or call (914)-948-4000.