Check Out Your Real Estate Taxes: 2021 Assessment Roll is Online
Tuesday, 08 June 2021 09:34
Last Updated: Tuesday, 08 June 2021 09:37
Published: Tuesday, 08 June 2021 09:34
Joanne Wallenstein
Hits: 794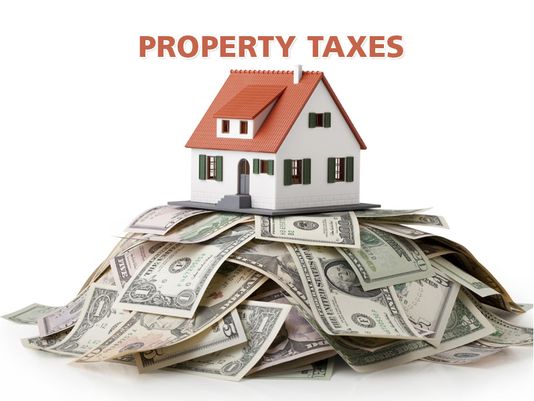 Wondering how much your real estate taxes will be next year? The Village of Scarsdale has posted the 2021 assessment roll and your can look up your home here:
If you did not do any construction on your house this past year, your assessment should remain unchanged. And this year, the equalization rate for Scarsdale is 100%, meaning that the value shown is considered the fair market value and you don't need to do any complicated math to figure out how much you will pay.
However that also means that you might not have much success filing a grievance this year. In recent months homes have been selling at far above their assessed value, so your taxes, for now, may appear reasonable.
If you do want to grieve your taxes, see a link to instructions on how to do so. You only have until June 15, 2021, so act quickly.
Here is an interpretation on the Village's 2021 assessment roll from local expert Robert Berg. He said, "This will be I believe my ninth year serving on the Board of Assessment Review. Because of an odd statistical coincidence, the State's equalization rate for the Village of Scarsdale this year is 100%. This suggests that the assessed value of a property equals its fair market value. But for most properties, that's not true. The last town-wide assessment was the highly criticized Ryan revaluation conducted in 2016 which led to several thousand property tax grievances over the subsequent years. So our current assessment roll is a hodgepodge of grieved, settled, or court-determined assessments, along with residual Ryan-era assessments. Basically, it's a mess. Moreover, because of the rather spectacular rise in market values over the past year, the assessment valuations, on average, substantially understate the fair market valuations of the properties, even using the July 1, 2020 valuation date for this year's property grievance proceedings.
What this all means is that last year was the year to file a property grievance, not this year. For most Scarsdale properties, filing a property grievance this year will be a losing proposition. My advice this year -- check your tentative assessment value. If you think it is significantly above the fair market value of your property as of July 1, 2020, then contact our Assessor, Victoria Sirota, immediately. If she has time to review your assessment, she will be happy to give you her opinion as to its appropriateness. Indeed, if she feels your property is over assessed, she likely will propose lowering your assessment. If you don't agree with her, you can still file a grievance as long as you file it on or before Grievance Day. Victoria and her staff are extremely courteous and professional, and I encourage you to contact them if you have any questions about the grievance process."
If you do want to grieve, click here for instructions and forms: