Scarsdale Alum Publishes "The Story of Money"
Tuesday, 23 November 2021 22:33
Last Updated: Wednesday, 24 November 2021 21:35
Published: Tuesday, 23 November 2021 22:33
Joanne Wallenstein
Hits: 845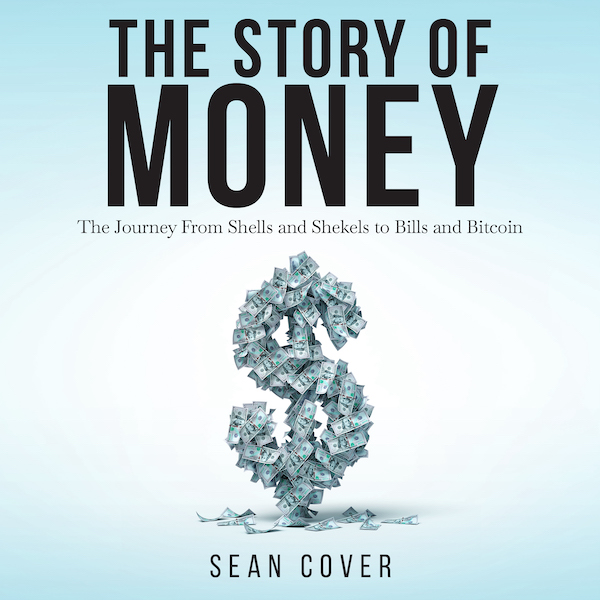 Scarsdale High School alumni, Class of 2012, Sean Cover has written "The Story of Money: From Shells and Shekels to Bills and Bitcoin". The Story of Money is a guide to the past, present, and future of money. Sean says, "Reading this book will help people understand how money developed to where it is today, how it affects our lives in more ways than we realize, and how it will develop into the future." The books is available for sale online at Amazon, Barnes & Noble, and Audible.com.
"The Story of Money was written to be an introduction to money, meaning it is written for an audience first exploring their curiosities about money. Audiences of all knowledge levels should be comfortable reading this book.", Sean says. "Readers who are already knowledgeable about money and economics will find value in this book as well."
"They say to write the book that you wish you could have read, and that is what I did with The Story of Money," he explains. "I've read many books about the history of money. I've read books about the future of money. And I've spent considerable time listening, reading, and analyzing the ways that our economy today is evolving and changing. While there are many great resources out there, I never came across the one I wish I had available right at the beginning. The Story of Money is my attempt at writing that book."
The book begins with the history of money, showing readers how money developed over time and why it developed the
Sean Cover way it did. It then analyzes how money works today and how it affects our society in more ways than most of us realize. Topics in this section include the rising costs of healthcare and college tuition over the last 50 years and the growth of income inequality. The book ends with a look at how we can expect money to develop into the future with focus on bitcoin and central bank digital currencies.
We asked Cover how his experience at Scarsdale High School influence his interests and career path and he said, "Where Scarsdale High School influenced me the most is with regards to my ability to think critically. At SHS, I developed an intellectual curiosity about the world, which I have pursued in my years since graduation. Without having attended SHS, I may not have been initially intrigued by the history of money as I was, which led to me writing my book."
And what does he do when he's not writing? Cover said, "Professionally I am associated with multiple nonprofit organizations that operate both in the US and abroad. My role with these organizations consists of various finance, operations, and strategy SeanCoverSean Coverresponsibilities."
Last we asked Cover if he would advise readers to invest in Bitcoin and crypto currencies? He said, "I would encourage readers to begin learning about Bitcoin, namely how it works and why it matters. Bitcoin is not just magic internet money. It is a genuine technological advancement and will be around for decades to come. Still, readers should not invest in things that they do not understand. The easiest way to understand Bitcoin is first to learn how money today works and how the history of money has led us here. The purpose of my book, The Story of Money, is to explain this journey in an easy to understand and engaging way."
Sean Cover has also produced a 25-episode podcast series "Questioning Money" that analyzes the ways money affects our world and has an email newsletter "Insights" where he delves into economic issues of the day. He also has a seven-part educational YouTube series titled "An Introduction to Money". For more information, visit www.seancover.com.