The Upside to Downsizing
Monday, 23 January 2023 16:11
Last Updated: Friday, 27 January 2023 08:24
Published: Monday, 23 January 2023 16:11
Joanne Wallenstein
Hits: 1580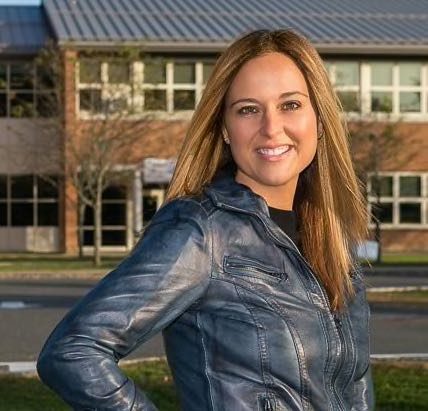 Heather HarrisonPrices for Scarsdale homes have skyrocketed. With limited inventory on the market, some empty nesters are tempted to sell while the market is hot, but at the same time, they're not sure where to go. If you're pondering a move from your Scarsdale home and want some options for relocating, realtors Heather and Zachary Harrison want to offer you some help. On Friday February 10 from 11 am to 1 pm, they're inviting you to tour some prospective next moves in their "Upside to Downsizing Tour."
We asked the two some questions about the market and the tour and here is what they shared:
Tell us about the upcoming tour: What's involved?
Heather: This is a complimentary tour with a free catered lunch for people who are considering a next chapter in their lives, but don't know where to move. Many of the people on the tour have raised their families in their single family home for years and are now empty nesters looking to downsize. We will see a number of different townhouse communites during the tour and give a flavor of the communities and their amenties in a no-pressure environment. Zach and I started these tours about 7 years ago and the turnout and enthusiam has been really great each year. We did them virtually during the height of Covid, so it's nice to get back to doing them in person again this year!
What inspired the tour? What have you been hearing from empty nesters about their options for moving within Westchester?
Heather: Our empty nester clients tell us they want lower taxes and less maintenance responsibilities while also being able to remain close to their friends and family in Scarsdale and the surrounding areas. The amenties that many local townhouse communities have such as pools, clubhouses, and tennis are also a real draw. Clients who have winter homes in warmer climates love the ability to enjoy great amenties locally while no longer having to manage a house. Most of the local townhouse communities take care of things like exterior maintenance, lawn care and snow removal as part of a fixed monthly fee so it's an easier lifetstyle.
What are the trends behind the shortage of inventory for those wishing to buy in Scarsdale?
Zach: There continues to be very low inventory in Scarsdale because we had a massive sell through of homes during the Covid era with many young families moving out of the city, and today's first time home buyer generation - the millenial generation - is the largest generation in history. Many are looking to buy single family homes at the same time. At the same time we have high demand, supply has not been replenished because all of the land in high-end suburban areas like Scarsdale has been fully developed. It's still a good time to be a seller!
Running some sample numbers, if the buyer of a home of average value in Scarsdale ($2.23 mm) wants to move into a 3 bedroom apartment or townhouse in Westchester, what are the estimated economics of a move?

Zach: The average selling price in Scarsdale was $2,236,980 this past year. The taxes on a home valued at that amount would be around $54,000. That homeowner could move to an amenity rich townhouse community like the Cobblefield in White Plains and buy a 3 bedroom where selling price may be $1.6 or $1.7M, with taxes in the low $20K range. This move would generate about a half million dollars of cash while saving the seller over $30K per year in taxes, all while they live just minutes away from Scarsdale in a beautiful gated community with pool and tennis. It's really a great move for Scarsdale empty nesters.
For those thinking of selling, what's your advice on pricing in a market where homes have recently sold at numbers far above their estimated value?

Heather: The good news for sellers is inventory remains very low and demand remains strong even with the increase in mortgage rates. We are seeing strong showing activity and multiple offers on early listings this year which is really exciting. At the start of this year, we can price in line with the heightened selling prices of last year and feel really confident bringing the home on the market.