Around Town: Purim at WRT, Lunch at Apiary Café and a ZOOM Birthday for Bob Harrison
Details

Written by

Joanne Wallenstein

Hits: 284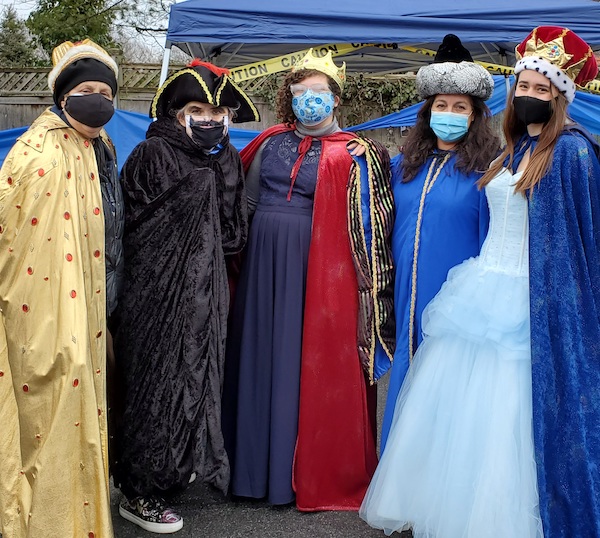 More than 100 Families Celebrated Purim Palooza at Westchester Reform TempleHere are a few notes about happenings in Scarsdale this week:
Purim Fun at Westchester Reform Temple
Westchester Reform Temple celebrated Purim this year on Sunday, February 28 with Purim Palooza: Drive Thru Edition! More than 100 cars and families experienced the holiday story, music and games - all from their cars.
Apiary Café at Scarsdale Library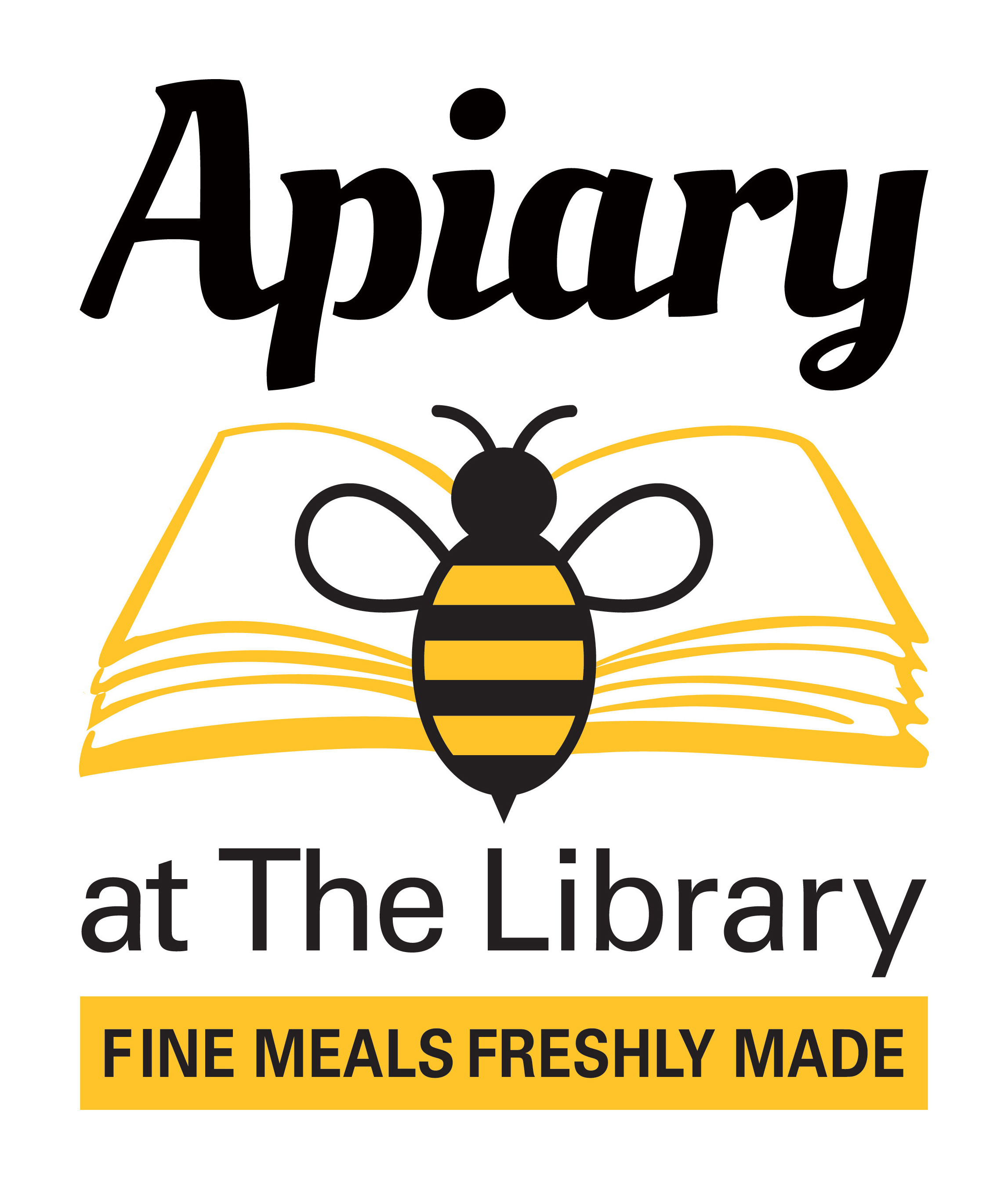 The new Scarsdale Public Library includes a wonderful cafe located right in their new entranceway. Apiary at The Library offers wholesome and delicious light breakfast items, lunch, sandwiches, salads and meals — plus sweets, snacks and hot and cold beverages. It is the perfect spot to grab a bite while picking up a book or enjoying a myriad of other activities at the library.
Until the library is fully open, you can order online or by phone and pick up your food at the library.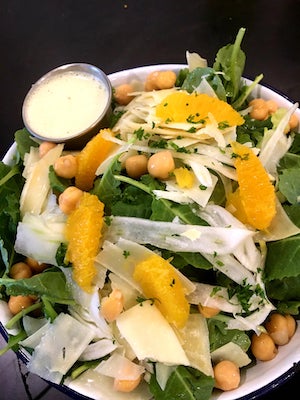 Baby kale salad
Here is a link to their menu. Visit the library website here to order online or call them at 914-713-8674.

Beginning Monday March 8th, high school students will start to have kids in school four days a week for full days on Monday, Tuesday, Thursday and Friday. Students will attend two full days a week and they can order from the cafeteria and eat inside or out and can leave campus to get lunch. Let students know that Apiary is a good option within walking distance to the high school.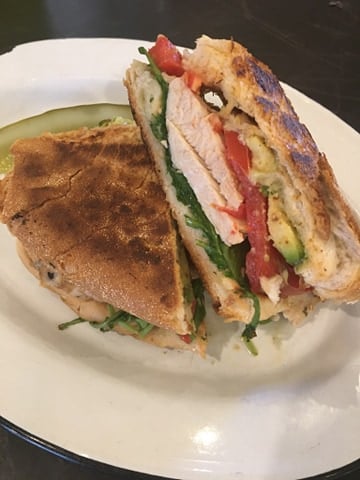 Herb Grilled Chicken Panini
Birthday ZOOM for Bob Harrison
The Harrison Family, living in Scarsdale for forty years, will celebrate the 80th Birthday of Bob Harrison with a ZOOM Birthday Bash this Sunday afternoon March 7th for an hour. Scarsdale friends are invited to join the event by signing up at proscars@aol.com or by calling 914 725-0962 or text to 914 646-4054 (cell) for the Zoom information. The event will include a Zoom video and songs and a Roast of Bob .
In forty years the Harrison family has lived in three homes in Scarsdale including 10 Murray Hill Road, 55 Garden Road and currently for the last 20 years at 65 Fox Meadow Road. The family is looking to down size in Quaker Ridge and Edgewood to complete their Scarsdale round trip.
Bob and his wife Terri have been active in Scarsdale since arriving in Scarsdale in August,1979 with two sons, Zach and Alex, starting at the Heathcote School and graduating from Scarsdale High School on their way to Penn State and Cornell Universities to successful business careers. The boys have brought their families back to Scarsdale with four grandchildren for Bob and Terri.
Bob and Terri have volunteered in many Scarsdale activities over the years for the youth and the Scarsdale Community. Bob served as Village Board Trustee and established the Scarsdale Taxpayer Alert in 1989 to date to keep village and school tax increases to a minimum with good services. Bob led the effort to save and restore the Middle School Tennis Courts in 1983-1984 and raised $ 25,000 to SAVE THE COURTS. He started the Scarsdale Summer Youth Tennis League as the volunteer director of the Summer League in 1984 that has served over2,000 youth to learn the Lifetime sport of tennis during his 36 years as Director. Bob is currently leading the fund raising effort to help pay for the new comfort station at the Middle School Field and Tennis Courts to be finished for this summer.
We wish all our Scarsdale families to be well during this difficult pandemic period so we can celebrate our families milestones.
Bob and Terri Harrison
65 Fox Meadow Road
Comment from Susan and Joe Levine......Happy 80th Birthday to Bob Harrison.. who SAVED the Junior High Tennis Courts for the residents of Scarsdale.
Bob Harrison at the Summer Youth Tennis League
SVAC Launches Pilot Program to Bring Patients to Greenwich Hospital
Details

Written by

Joanne Wallenstein

Hits: 537
SVAC President David RaizenDue to the present situation between White Plains Hospital and United Healthcare/Oxford, in response to residents' requests, Scarsdale Volunteer Ambulance Corps will be providing service to Greenwich Hospital as a pilot program for the next 60 days.

The pilot program will measure turnaround time for SVAC ambulances going to Greenwich Hospital. At the end of the 60 days, SVAC will evaluate the data and make a decision on whether to continue regular service to Greenwich Hospital.

Emergent calls will continue to go to the nearest appropriate facility. According to a White Plains Hospital representative, patients transported to White Plains Hospital who have United Healthcare/Oxford insurance do have coverage for emergency room visits within the parameters of their policy.

SVAC's launch of this pilot program is in response to the many requests it has received from its residents.

SVAC is the primary 911 EMS provider of the Village of Scarsdale and north end of New Rochelle. In continuous operation for more than 50 years, it provides the highest level of prehospital care authorized in the State of New York while maintaining lower operating costs through a combination of volunteer and paid providers. SVAC responds to more than 1,800 calls annually with its fleet of four modern ambulances, three certified fly cars, and a specialty all-terrain utility vehicle. Each year, SVAC's training program graduates dozens of new state- certified EMTs, including high school seniors through Scarsdale's Senior Options program. In 2019, SVAC received the coveted Charmain's Award from the Westchester Regional EMS Council for its contribution to EMS education in the county.
Have questions? Contact David Raizen, President of Scarsdale Village Ambulance Corps at 914-722-2288.
Wife of Pfizer CEO Has Not Had the Vaccine Yet Because She Says, "It's Not My Turn"
Details

Written by

Joanne Wallenstein

Hits: 5556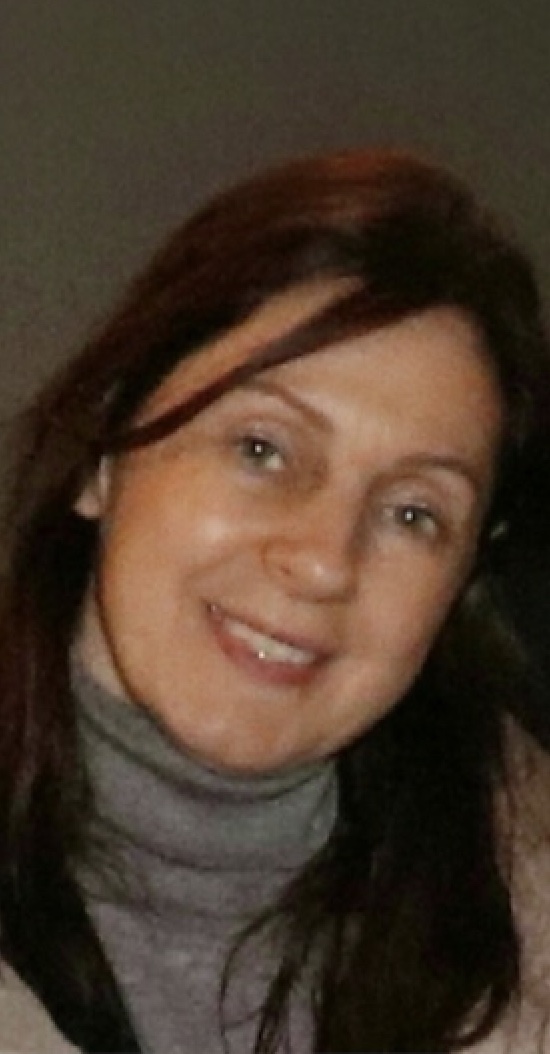 To those who say that the COVID-19 vaccine roll-out is unfair or favors the privileged, ponder this: Myriam Boulra, the wife of Scarsdale resident and Pfizer CEO Albert Bourla hasn't received the vaccine yet. And why? Because at age 48, she says, "it's not her turn yet," as she is too young.
Who knew that there was a local angle to the happy news that Pfizer had developed a vaccine in record time that was shown to be 95% effective against the virus? It turns out that the Dr. Albert Bourla and his wife Myriam Alchanati Bourla live right here in Heathcote. We realized that Mrs. Bourla was a subscriber to Scarsdale 10583 and asked her to discuss her life since the news broke that the Pfizer vaccine was effective. Though she could not answer all of our questions, here is what she shared:
About the vaccine:
"I just want to communicate that I'm very proud for my husband and the work he has done. I'm also very happy for the humanity and the hope that the vaccine brought to the world. I haven't had the vaccine yet because is not my turn, yet."
Her background:
"I grew up in Thessaloniki, Greece. I feel blessed that I have traveled and lived in so many places. It has been a very enriching experience."
Why Scarsdale?
"I moved to Scarsdale 10 years ago. Scarsdale has a great community nice people and a great educational system. It Is a great place to raise kids. I also like Scarsdale because I made very good friends that I admire and love dearly."
And how has the pandemic changed her life?
"I love having my husband working from home because we spend more time together."
When a Physical Crisis Meets a Mental Health Crisis….One Year Later
Details

Written by

Joanne Wallenstein

Hits: 695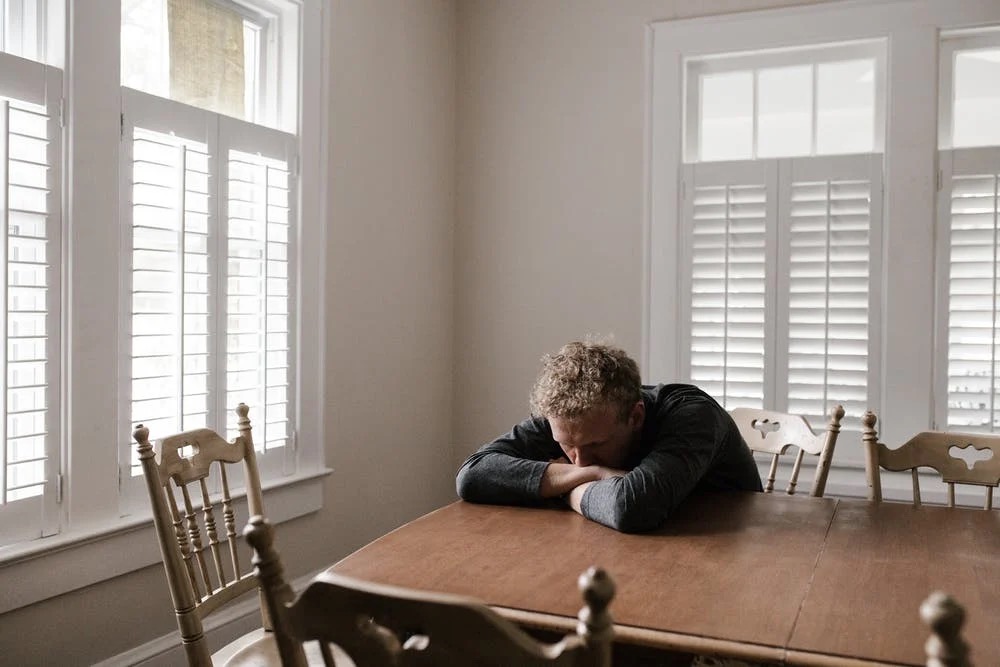 This article was written by Lauren Pomerantz, LCSW and Emily Vallario, LCSW both from Scarsdale Edgemont Family Counseling Service.

It may seem hard to believe that we are nearing the one year mark of life in a pandemic. COVID-19 has brought about a complex array of factors (uncertainty, social isolation, and parental angst) that have had an impact on the mental health of children and adolescents. Over the past eleven months, we have endured great loss and many changes to a world we once knew. Our primary focus has been on physical safety and well-being, but we are also seeing an intersection that has had significant mental health implications on children and adolescents.
Experts agree that predictability, structure and consistency are important stabilizing forces for children and adolescents, but those have been disrupted since the COVID-19 outbreak. Children have had to deal with tremendous uncertainty in a world that is constantly changing. That is to say little of their loss of "normal", their isolation, and often their fears that they or someone they know may become sick. Even former staples of structure such as a school day and after school activities have been disrupted, and for many, future plans, whether that be summer camp or departures to college are on hold.
During the pandemic, parents have been called upon to fulfill many roles including educator and mental health provider. While all parents are trying their best, it has been difficult for many to address their own challenges and uncertainties which in turn can make it difficult to calm their children's anxieties and fully address their emotional needs.
Since the late fall, mental health professionals have noticed an increase in the expressions of isolation and loneliness among youth. Social development is a part of child and adolescent development, yet there are limited opportunities for social interaction. Playdates, birthday parties, organized sports, and extra-curricular activities have all ceased. Many children cannot differentiate between the natural impact that COVID has had on their friendships and connections and the misperception that their friends have intentionally cut them off.
From the onset of the pandemic, mental health professionals have supported the community as a whole by helping them to understand pandemic life in the context of grief and loss in an effort to normalize their emotions. It is important to note that people do not always experience these stages together or in a linear fashion, so there is potential for frustration as we watch family and community members manage in different ways at different times.
The Stages of Grief and Loss were first coined by Elizabeth Kubler-Ross and are named as:
Denial - This is typically the first of the stages. It serves a very valuable purpose by helping people exist in survival mode and begin to process what is happening.
Anger - During this period, people experience irritability that is often misdirected at their loved ones, government/school officials.
Bargaining - This is the time when people make deals with themselves to have a return to normalcy.
Depression - This is the most difficult of all of the stages and the time when grief really takes a hold of us. For some people this stage is more fleeting and for others it can be very profound. This is when most people tend to reach out for mental health support and when we tend to get questions from parents on what to look for in themselves and their children.
We suggest that parents or caregivers be on the lookout for significant changes in their child' behavior. These changes include sleeping patterns, diet, activity level, isolation, crying spells and marked withdrawal from family and friends. Severe manifestations of depression can manifest in expressions of hopelessness, self-harm and suicidal ideation. In these instances, professional assistance should be sought. If you are concerned about how your child is coping, a list of mental health resources can be found here:
Acceptance - This is usually the final stage and often the most misunderstood. When we reach a place of acceptance, it does mean we are happy about what has occurred or the loss we have experienced. Acceptance means that we have reached a place of understanding and we are ready to move on and create a new reality.
You can help your teen in the following ways:

-Monitor their stress levels by noticing if there are changes in their health, behavior, thoughts or feelings.

-Listen to them carefully and watch for them becoming overloaded.
-Be aware of your stress and how you are managing and expressing it. Are you engaging with your teens daily?
-Talk openly with them about how they are feeling.
-Encourage them to stay involved with others; whether it's a weekly zoom call with outside family members, or allowing them to FaceTime with their friends.
-Encourage your teens to exercise and eat regularly.
-Develop a routine.
Set reasonable expectations for screen time. Allow them to express their frustration on this in a calm, healthy way. They will likely share that others do not have limits but stand firm.

Help them understand current situations and engage with them in a solution that works for the whole family.
To hear more on the impact COVID-19 has had on families, please listen to Lauren Pomerantz on the Hitchcock Half, a radio broadcast in which she was interviewed by Reverend Pete Jones from Hitchcock Church. It is linked here on Spotify:
For more information, Scarsdale Edgemont Family Counseling Service, 914-723-3281 or visit our website www.sfcsinc.org.

CNC Announces Slate of Candidates for Village Mayor and Trustees
Details

Written by

Joanne Wallenstein

Hits: 1171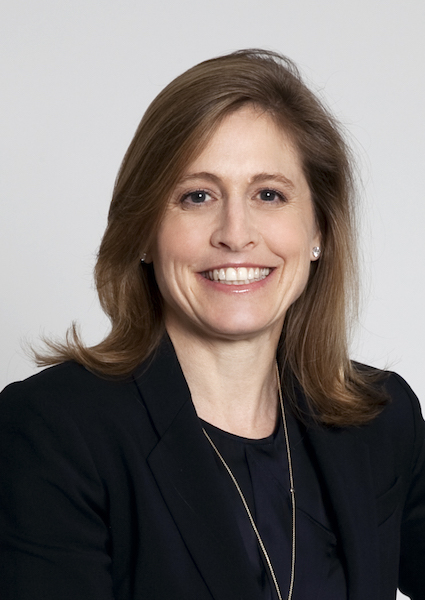 Jane Veron has been selected as the Non-Partisan Party's candidate for Mayor.Just as the Inaugural celebration wrapped up on Wednesday night January 20, 2021, we received word that the Citizens Nominating Committee (CNC) had selected the following slate of candidates for Scarsdale Mayor and Village Trustees:
Jane Veron of Fox Meadow, a Village Resident for 23 years, Village Mayor
Sameer Ahuja of Heathcote, a Village Resident for 21 years, Trustee
Jonathan Lewis of Edgewood, a Village Resident for 19 years, Trustee
Ellen Plum of Fox Meadow, a Village Resident for 21 years, Trustee
Eric Lichtenstein, Chair of the CNC said, "Starting in late November, the CNC went to work in finding potential candidates for both Trustee and Mayor. Over the last two months, the CNC conducted extensive diligence along with hours of discussions. While our meetings and reference conversations are not shared publicly, the CNC considered and researched carefully the background, experience, and qualifications of each trustee and mayoral and engaged in significant deliberations."
Here is an explanation of the vacancies that the CNC was charged with filling: Mayor Marc Samwick will complete his two-year term as Mayor and Trustee Seth Ross will complete two terms as Village Trustee. Trustee Rochelle Waldman, who served one two-year term, opted not to run for a second term and Trustee Jonathan Lewis will complete one term and is running to serve a second two-year term.
Meet the Candidates
Jane Veron
Jane Veron has been selected as the party's candidate for Mayor. She served two terms as a Village Trustee, from 2016-2020. As the liaison to the Scarsdale Library she worked to advance the public/private partnership for the library renovation and expansion which is now complete. She chaired the Ad Hoc Committee on Communications to improve outreach and transparency. She has been a champion for the revitalization of the Village Center and recommended code changes to improve business downtown and the opening of the large dining tent on Spencer Place along with other initiatives to bring residents to the Village.
She is a former chair of the Scarsdale Bowl Committee and the Scarsdale Planning Board and also served as President of the Scarsdale League of Women Voters. She is the CEO and Co-founder of The Acceleration Project a non-profit organization that provides business consulting to small businesses.
Commenting on her nomination, Veron said, "I am thrilled and honored to receive the CNC nomination. I love Scarsdale and feel so lucky to live here. I am guided by optimism and hope, and I seek to inspire the best in us. I want everyone in Scarsdale to feel welcomed and included and will take great care to represent all members of the community. If elected, I will work with the board, staff, and residents to protect the best of Scarsdale's legacy and to imagine and build an even better future."

Asked about her priorities she replied, "The immediate priorities are matters of public health, safety, and welfare. We need to continue to do everything in our power to safeguard and support our community through the pandemic, to provide essential services, and to manage in a tight budget environment. We have a duty to our taxpayers to be cognizant of economic pressures. But I am encouraged by the prospect of a post COVID world and want to begin planning. Scarsdale is a wonderfully forward-thinking community, and I am eager to consider important initiatives around infrastructure, sustainability, revitalization, traffic safety, technology, and recreation. Our agenda will ultimately be set by the collective needs of the community."
Sameer Ahuja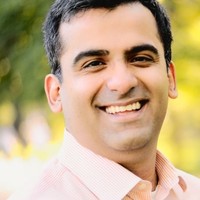 Sameer Ahuja will run for his first two-year term.Sameer Ahuja, is a candidate for his first term as Village Trustee. He has been a resident of Scarsdale for a combined 21 years. He graduated from Scarsdale High School in 1992 and moved back with his family in 2014. He currently serves on the Village Advisory Council on Communications. Professionally, Sameer has been an entrepreneur for nearly 20 years. He currently works as the COO (GM) of GameChanger Media Inc., a NY-based sports technology company owned by DICK'S Sporting Goods.
Ahuja said, "I am delighted and humbled that the CNC has nominated me as one of the candidates for Village Trustee and thank its members for their service. Scarsdale is a special place for me and my family from the time we moved here as immigrants - I have seen for nearly four decades how Scarsdale has welcomed so many people of the highest character, integrity, intellect, and achievement. I look forward to providing a voice for our increasingly diverse community and hope that my background in entrepreneurship and technology can help in tackling the important issues facing the village. The opportunity to live in a place as special as Scarsdale is something I have never taken for granted. It would be a privilege to serve."
Jonathan Lewis

Candidate Jonathan Lewis is running for his second two-year term as Village Trustee. He is the former Chief Investment Officer of Fiera Capital Inc. where he was a member of firm's management committee. In this role, he led investment teams managing $20+ billion across a variety of asset classes and strategies. He also championed the integration of Environmental, Social and Governance factors in Fiera's investment process. Prior to his firm's acquisition by Fiera in 2015, Jonathan was the Chief Investment Officer of Samson Capital Advisors. He co-founded Samson in 2004, a fixed income boutique with a focus on public finance and municipal credit. He oversaw the development of firm's investment process and strategy implementation. Samson managed over $7 billion in assets, largely in municipal bonds, at the time of its sale. Jonathan has been a trader, managed mutual funds, and championed the integration of human rights indicators in currency selection.
Jonathan is the Treasurer of the Phi Beta Kappa Foundation and Society where he serves on the executive committee and chairs the investment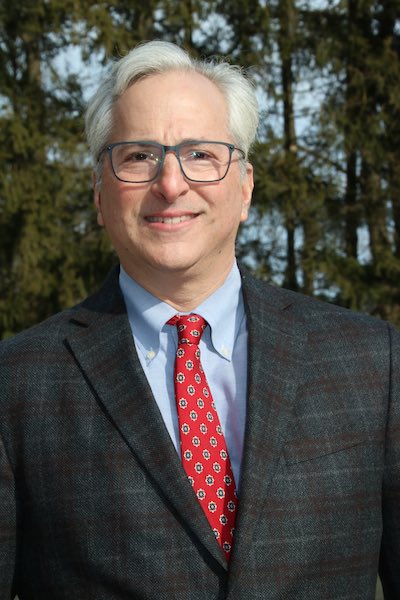 Jonathan Lewis has been selected to run for a second term as Village Trustee.committee of the endowment. He led Phi Beta Kappa to become a United Nations Principles of Responsible Investment Signatory this past year. He is also a trustee of Yonkers Partners in Education, a former Trustee of the Scarsdale Board of Education, and a former President of the Scarsdale Forum. He was a candidate for Congress in the 2018 Democratic Primary.
Jonathan has written two books for Yale University Press related to national security and policy matters. Jonathan has been a member of Business Executives for National Security (BENS) and in his work for BENS he co-chaired their intelligence reform initiatives in the 1990's and served on its Task Force on Domestic Security. In this work, he was one of four task force members responsible for developing recommendations for how to improve the relationship between Federal, State, and Local security and law enforcement officials to enhance the safety of communities around the nation.
Asked why he wants to continue to serve Lewis said, "I have lived in Scarsdale for nearly two decades and I love our "village in a park." For me, the best way to fight the pandemic and the economic crisis around us is to preserve our village and what makes it special."
"We face great economic and budgetary challenges. We need to rethink how municipal government functions in the 21st century and how we address the significant budget challenges caused by this crisis. I believe Scarsdale Village government should be a national model in innovation to address our budget challenges. We need to reengineer the delivery of municipal services in a more sustainable, cost-efficient manner. We need to rethink how we protect our open spaces and make our streets and sidewalks safer for walking and cycling. This will help us reduce our carbon footprint and promote more sustainable lifestyles."
Candidate for Trustee Ellen Plum was not able to provide her information by press time, so we will include details about her next week.
The election will take place Tuesday March 16, 2021 at the Scarsdale Congregational Church. Eric Lichtenstein served as Chair and Steve Pass served as Vice Chair of the CNC. In addition to the candidates for Village office, the CNC selected Jill Spielberg as Chair and Jon Krisbergh as Vice Chair for next year's CNC. The CNC also elected Richard Pinto to serve as Vice Chair of the Procedure Committee.