Welcome Funky Monkey to Scarsdale
Tuesday, 29 August 2023 21:12
Last Updated: Tuesday, 29 August 2023 21:27
Published: Tuesday, 29 August 2023 21:12
Joanne Wallenstein
Hits: 1283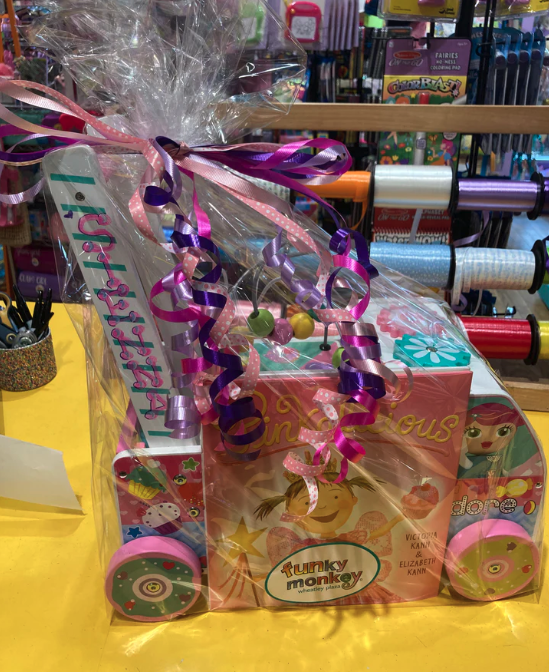 In an age when merchants are abandoning storefronts for websites, it's nice to see someone buck the trends. Jared Greenman, the fourth generation in a long line of toy sellers, has opened his newest store, Funky Monkey in the Golden Horseshoe Shopping Center in Scarsdale.
Greenman's father, Stan Greenman, was the creator and founder of the beloved national chain of toy stores Noodle Kidoodle. His great uncle, Nat Greenman, was one of the first inductees into the Toy Industry Hall of Fame.
The Scarsdale store is the third Funky Monkey store, following successful ventures in Greenvale in Long Island and on Greenwich Avenue in Greenwich. We stopped by to visit and were impressed with the ample merchandise, the appealing design and the welcoming atmosphere for adults and kids too.
Greenman explained, "The store is floor-to-ceiling toys — trendy toys, plus the classics. We have everything kids want. We shop all over the country for the perfect gifts for kids. Plus, we will help you pick out the right gift for any age, and we'll wrap it in funky, fun gift-wrap for free. We do party goodie bags, too. We're kid and parent-friendly, here to help in every way."
We asked Greenman about the move to Scarsdale and here is what he shared:
How has the reception been so far to the new store in the Golden Horseshoe?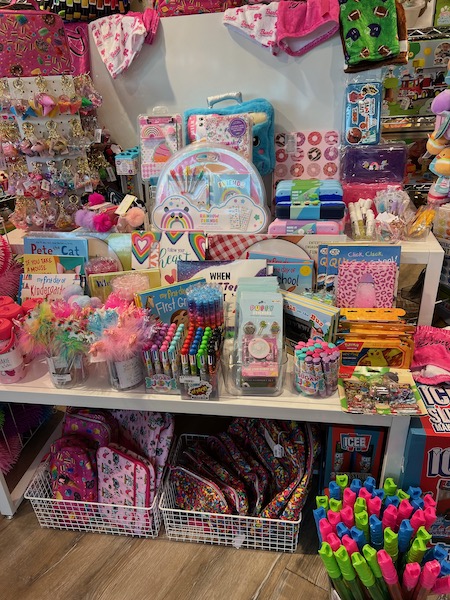 It's been amazing! We've had a ton of positive feedback and excitement so far around the opening.
Why did you select Scarsdale for your third location? What seems right about the environment here?
Our customers have been telling us for years how their friends in Scarsdale always talk about how they really need a store like Funky Monkey. We listened. And after spending some time exploring the area and talking to members of this wonderful community, we knew Scarsdale was the perfect fit for our next location.
With so many businesses moving from brick and mortar to online, why are you moving in the opposite direction?
Our stores are known for providing a one-of-a-kind and fun in-store shopping experience. Everyone can remember the feeling of joy, wonder, and excitement when they walked into their favorite toy store as a kid. That feeling can't be replicated online. We specialize in providing that magical sensation while also serving the need for a local toy store where our toy experts can help our customers choose and gift wrap the perfect gift face to face.
Any thoughts on the state of the toy industry? What are the current trends?
The toy industry has been very strong especially since the pandemic and the outlook remains positive! Barbie was a big hit this summer with the release of the movie. The trend of product re-launches and nostalgia from the 90's and Y2K's continues to be a popular theme.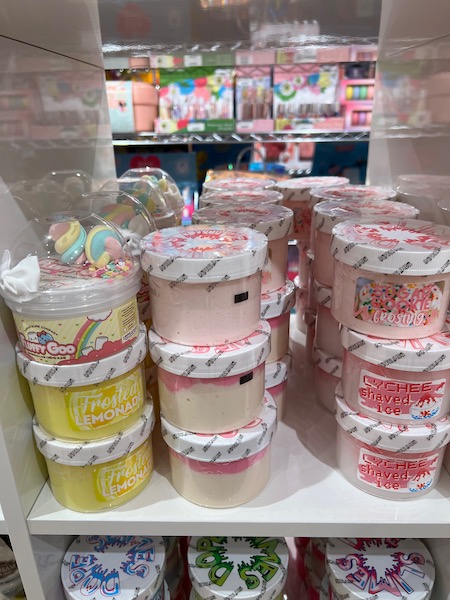 Are kids welcome to come in and browse the store with their parents?
100%. We love seeing children's eyes grow wide when they step in the door. We welcome customers of all ages to come shop and experience Funky Monkey.
Tell us about a few of the services you offer - such as goodie bags, personalization etc?
We specialize in our complimentary gift wrapping and bundling. Our customers love us because we make their lives easier when they need a birthday, baby or holiday gift. Shoppers can visit us in store or give us a call with their budget, the child's age and some general info about what they like and we carefully select the products and beautifully gift wrap them. We ship all over the country, offer local delivery and curbside pickup. We also sell toy goodie bags for parties and offer personalization on a wide range of items like ride-ons.
Stop by to check out Funky Monkey in the Golden Horseshoe Shopping Center. There's something for everyone!