News from the Democrats: Rocah Will Not Seek a Second Term, Jones Running for NY-17, Rabbis Urging Latimer to Challenge Bowman
Thursday, 02 November 2023 10:58
Last Updated: Thursday, 02 November 2023 11:40
Published: Thursday, 02 November 2023 10:58
Joanne Wallenstein
Hits: 1336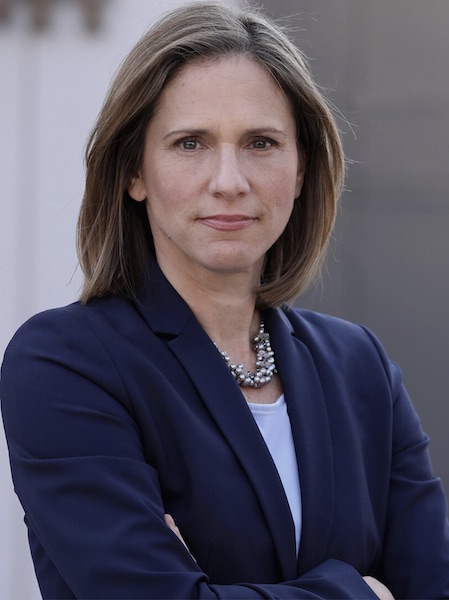 Mimi RocahFor those watching local races for District Attorney and Congress, there is much to report this week.
First, Mimi Rocah, who is currently service as the District Attorney for Westchester County announced that she will not seek another term in 2024. In an announcement on X or Twitter dated October 26, 2023 Rocah says she is "tremendously proud of what we have accomplished," and said "I am confident that the changes we have implemented in the office will continue to make Westchester safer, fairer, and more just."
However, she explained, "I do not fit the mold of a career politician…. This has been a difficult decision but one that is right for me and my family at this time. … my thoughts have been occupied in recent weeks by the terrorist attack on Israel and the aftermath, which has profoundly and personally impacted me in ways that I did not expect."
Former Congressman Mondaire Jones who lost his Congressional seat to re-districting is running for NY-17 which includes all of Rockland County and Putnam County, as well as most of Northern Westchester County, and portions of southern Dutchess County. Jones recently attended a vigil for Israel at Westchester Reform Temple. Following the vigil, he posted the following: "I was privileged to speak with our Jewish community at Westchester Reform Temple—to condemn the evil perpetrated against Israeli civilians, to share my experience in Israel as a member of Congress, and to reaffirm the profoundly important role America has in supporting our ally."
His website says, "Mondaire was raised in Section 8 housing in Spring Valley by a single mom who struggled with mental illness and worked multiple jobs to provide for their family. Their family sometimes needed food stamps to get by, and when child care was too expensive, Mondaire's grandmother took him to work with her cleaning homes in Hillcrest and Congers. Life wasn't easy, but Mondaire's mother always encouraged him to dream big despite their circumstances.
Mondaire graduated from East Ramapo public schools and went on to earn his bachelor's degree from Stanford University, work at the Department of Justice during the Obama Administration, and graduate from Harvard Law School. Mondaire worked as a litigator in the Westchester County Attorney's Office, where he defended correctional officers and took guns away from dangerous people.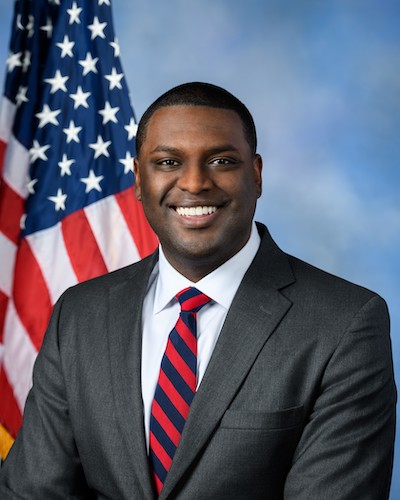 Mondaire Jones
In 2020, Mondaire was elected to Congress to represent the Hudson Valley. His colleagues unanimously elected him the youngest member of House leadership, and he was named the most legislatively active freshman in Congress."
This week he was endorsed by former house speaker Nancy Pelosi.
Meanwhile, 26 local rabbis signed a letter asking Westchester County Executive George Latimer to run against incumber Jamaal Bowman for NY-16.
In their letter they say, "Bowman boycotted President Herzog's historic speech, refused to sign a resolution that rejected Israel as a racist or apartheid state, and voted against legislation supporting the Abraham Accords and celebrating Israel's 75th anniversary of statehood.
Inexplicably, but predictably, while Congressman Bowman condemned the (October 7, 2023) attacks, he put the blame on Israel for its "blockade of Gaza." He now is calling for an immediate ceasefire, effectively a position of appeasement toward Hamas's terror regime.
Since being elected, Bowman has led the effort to erode support for Israel on Capitol Hill and within the Democratic Party. That's why we're turning to you, in the hope that you will announce your candidacy for Congress and restore our values to this important seat in Washington."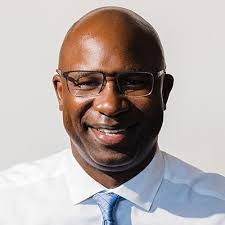 Jamaal BowmanOn November 2, Bowman issued a statement saying, "The ongoing violence in Israel and Palestine and the tragic loss of life of Palestinian and Israeli civilians has caused immeasurable trauma and pain for Palestinian, Israeli, Jewish, Muslim, and Arab people around the world." … "As we witness these horrific tragedies unfold, we have also seen an increase in incidents involving hate, threats, or harassment here at home, notably including on college campuses across the country. Whether death threats against Palestinian professors at American University or Jewish students at Cornell, each instance of antisemitism or Islamophobia is vile and disgusting. We must condemn hate in all forms."
Latimer has not officially announced his candidacy but indicated to some that he would make a formal announcement after the November elections.