Ceremony and Public Art Installation Today in Chase Park at 1:30
Sunday, 12 November 2023 09:19
Last Updated: Sunday, 12 November 2023 09:19
Published: Sunday, 12 November 2023 09:19
Joanne Wallenstein
Hits: 673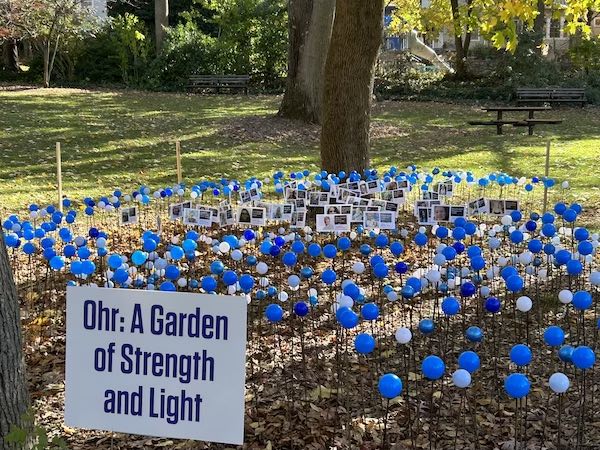 Installation of "Ohr: A Garden of Light and Strength" Public Art in Chase Park
This week marks one month since the horrific attack on Israeli citizens and since the 240 hostages were brutally taken by Hamas. In an effort to honor the lives of the hostages and show support for the Jewish community in Scarsdale, the Village of Scarsdale will be installing a temporary art installation in Chase Park titled, "Ohr: A Garden of Light and Strength." In Hebrew, "ohr" (אור) means "light." The artwork was created by Scarsdale resident and artist Simone Kestelman and features 240 blue and white orbs along with photographs representing the 240 innocent lives that were forever changed the morning of October 07. The art installation was commissioned by representatives from Scarsdale's Jewish community as a gift to the Village of Scarsdale.
When asked what inspired her design of the installation, Kestelman said, "my father always said to me that what defines us is not who hates us, but who loves us and who we love."
All residents of Scarsdale are invited to come together on Sunday, November 12 at 1:30 pm for a gathering of hope, peace, and reflection as we unveil the new artwork and hear remarks from community leaders.