Scarsdale Education Foundation Surprises the Community with $90,000 in Grants
Thursday, 10 October 2013 13:25
Last Updated: Thursday, 10 October 2013 13:42
Published: Thursday, 10 October 2013 13:25
Joanne Wallenstein
Hits: 5235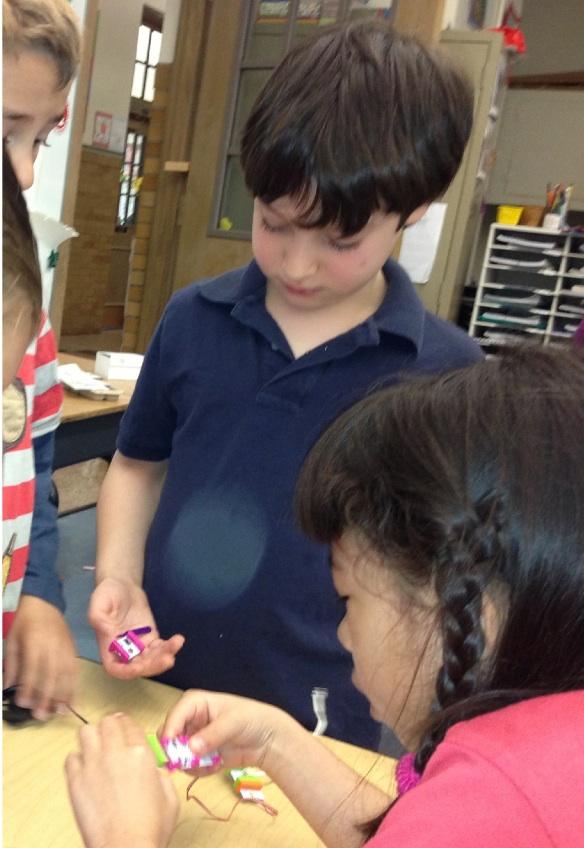 At their October 7 meeting, the Board of Education voted to accept their first major gift from the newly formed Scarsdale Education Foundation. These gifts, which were a surprise to many in the audience, will restore the funds that were cut from the budget for the Center for Innovation when the initial 2013-14 school budget was turned down from the community. At the time, the Board voted to cut $90,000 from the Center for Innovation Budget. The $90,000 in grants from the Foundation announced on 10/7 will allow the Center for Innovation to move forward with their plans. These grant awards were announced and accepted without community discussion on how Foundation funds should be allocated. A report of the Center for Innovation activities to date can be reviewed here:

Three grants were accepted:
$30,000 was given to expand the work of the Center for Innovation at Scarsdale for a new program called HackScarsdale. This program allows students to learn computer programming, web design and web applications. It will begin as a club and grow as funding increases.

$25,000 was awarded to the Middle School to develop and expand the use of interactive games following the successful introduction of these creative educational tools in 2012-13.

A $35,000 grant was given to the Elementary Schools. Edgewood, Greenacres, Heathcote and Quaker Ridge will use the funds for the "Makerspace" program which will allows kids to use robotics, circuitry, and 3-D printers in creatively educational ways. Fox Meadow will receive a $5,000 grant to renew support for the Fox Meadow Pilot Project.
The community had little news about the Foundation's activities and many were not aware that they were in the process of fundraising or evaluating proposals for grant funding. Speaking for the Foundation at the Board of Education meeting was Scarsdale Education Foundation President Ellen Miller-Wachtel who said that the funds had been raised from individual donors. She promised to provide more details when time allowed. She also introduced Stephen Seward, a community member and professional fundraiser who has been selected to serve as the Scarsdale Education Foundation Executive Director, a part-time paid position.
In order to learn more about the Scarsdale Education Foundation and their funding sources we spoke to Seward who answered some of our questions below. At this point he would only share information that was discussed at the Board of Education meeting but said that more extensive presentation would be soon be given.
Here is what we learned:
When was the Scarsdale Education Foundation formed and what is the mission?

The foundation was incorporated in 2012, following a year of work by a Steering Committee appointed by the Board of Education. Our goal is to provide funding for innovative programs and services, as well as needed infrastructure improvements, that are supported by the BOE, administrators and teachers to enhance the education we offer students at all grade levels, and that could not be accomplished within the constraints of the general operating budget.
Who is on the Board?

Ellen Miller-Wachtel, President, Steve Gruber and Beth Zadek, Vice Presidents, Dave Shuster, Treasurer, Florie Wachtenheim, Secretary, Mark Bezos, Jeremy Cohen, Scott Eichel and Josh Silverman.
How much money have you raised so far and what is your annual goal?

Q. To date, we have raised over $1 million.
A. Have you made grants of all the funds you raised so far or do you have additional money in your account?

Q. Our first three grants were approved and accepted by the Board of Education this week, providing a total of $90,000 for MakerSpace (five elementary schools), Gaming and Simulation (Middle School) and HackScarsdale (High School).
A. How did you decide which projects to fund this year?

Q. The projects were developed by senior District leadership and discussed with Board of Education members before the Foundation board voted to approve the expenditures and submit them for BOE approval.
A.Is there a grant application process or do you work with the Superintendent to determine what should be funded?

See above.
Q. In the future do you plan to rely on individual donations or will there be fundraising events and activities as well?

A. We will be seeking community-wide support, but will be careful not to compete with existing organizations and efforts.
Q. You recently appointed an executive director. Please tell us about him --- how was he selected and is this a paid position?

A. Steve Seward has extensive professional background in non-profit development work and has been closely connected with the foundation on a volunteer basis since its inception. We are delighted that he accepted our recent offer to be the Foundation's first Executive Director, which is a paid position.
Q. Do you currently have offices?

A. We do not currently have offices.
Q. Are you looking for involvement from others in the community? If so, who should volunteers contact to find out how they can help?

A. We intend to return to a future Board of Education meeting to present the Scarsdale Schools Foundation in greater depth and to seek wider community involvement.
Seward did not reveal how they raised $1 million to date and who donated it. In addition, it was not clear whether or not the community would have a voice in making future decisions on how the foundation funds would be spent by the district. Despite questions, the $90,000 in grants and the news that $1million had been raised was a pleasant surprise to many and provided hope that the district would continue to be able to fund new initiatives.