Scarsdale Police Report: 12/14-12/28
Tuesday, 29 December 2009 12:58
Last Updated: Tuesday, 29 December 2009 13:05
Published: Tuesday, 29 December 2009 12:58
Hits: 5482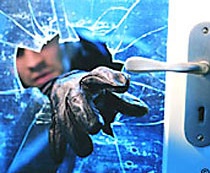 Scarsdale police had a very busy holiday season marked by burglaries, unwanted guests and calls from unhappy residents. Check out what happened while you were celebrating….

Burglaries and Intruders: On the morning of 12/17, a Post Road woman spotted a man looking into the back windows of her home.  She described him as a Hispanic male with a medium build, short black hair, age 20-30.  When the man realized he was being watched from inside the house, he ran into a waiting car and left the area.  The woman could not describe the car.  The incident was reported to the Westchester County Police Intelligence Unit.

A Catherine Road home was burglarized sometime between December 18th and 20th while the residents were out of town.  They returned home to find the rear glass door shattered and the master bedroom and dining room tossed.  Missing were jewelry from the master bedroom and a silver set from the dining room.

Around noon on Saturday December 19th, Ross Road residents returned home to find an unwanted visitor in their home.  The resident was out briefly and entered his home through the garage.  He heard someone walking in the bedroom and then found a man walking down the steps with shopping bags. He asked the man was he was doing, and the intruder said "nothing, nothing… I will be back." He then fled outside. As there was no sign of a forced entry, the residents may have left the house unlocked. The intruder was described as a Hispanic male of medium build, six feet tall wearing a dark jacket.  The residents later realized that a Movado watch and a Louis Vuitton wallet were missing.

Car Break-ins: A series of three car break-ins took place on the night of December 21 between 8 and 11 p.m.  The first car, a 2008 Subaru was parked at St. James the Less on Rochambeau Road. The owner is from Tarrytown.  The second car, a Dodge owned by a Mamaroneck resident, was vandalized at the same location and reported minutes later.  Subsequently police received a report from a Pleasantville resident, that her 2009 GMC had been broken into while parked at Hoff Barthelson.  Car windows were broken and items were removed from the cars.  It appeared that all three cars were vandalized by the same offender.

Homeless: At 12:30 am on 12/16, Ferncliff Road residents found a homeless man asleep on their front porch. Though he was alert and conscious he did not appear to speak English. Police drove him to headquarters and called several shelters to see if they had room for the man.  As Open Arms had no room, they contacted Sharing Community in Yonkers. The Police drove the man to the shelter and he went inside…but when he saw people sleeping on the floor he ran away. Police did not pursue him.

And Penniless: A broke Mamaroneck woman requested a ride from police around 1 am on 12/23. The woman asked police to take her to the Mamaroneck Metro North station, as she had no means to get there herself. Police complied and gave her a ride.

Smokin: Just after midnight on 12/28/09 an alert River Road woman summoned police to report a minivan parked in front of her house; – she added that she had seen this same van several times before. When police checked the van, the occupants rolled down the window and a cloud of smoke emerged. Recognizing the smell of marijuana, police charged the three occupants with unlawful possession.  The three smokers were Gabriel and William Carballo and Fidel Ortiz, all from White Plains.

Pedestrian Struck: A 47 year-old Olmstead Road woman was out walking her dog on Morris Lane on the morning of 12/15. A White Plains woman was driving her Honda south on Morris Lane and claims she attempted to go around the dog-walker, but instead she heard a thump and realized she had hit the pedestrian instead. The pedestrian had been knocked down and she was taken to White Plains hospital.

Not So Happy Holidays: A resident at a Popham Road apartment came to the police station around 7 pm on 12/16 to complain that she was bothered by a neighbor in her building. The man walked towards her in an aggressive manner and got too close in an attempt to frighten her. There have been previous incidents involving the two residents so she wanted to file a report.

Overstayed His Welcome: A Dickel Road woman asked the police for help in getting her drunk brother to leave her house on 12/23. After speaking to the police she decided that she could drive him home herself and declined any further assistance.

Locked Out: At 1 a.m. on 12/26 a Walworth Avenue woman called from her neighbor's house to say that her husband had locked her out of her house. Police drove over and learned that the couple had a disagreement and the husband went into his room and locked the door to prevent a continuation of the fight. He had not locked her out of the house – just locked himself in a room inside.

Uninvited: A Popham Road resident complained of unwanted calls and an unexpected visit from an ex-girlfriend on 12/26. The man asked for police to be on the scene to make sure she cooperated when he took her to a local hotel.

Mischief: A burned bicycle was found in the parking lot of Scarsdale Synagogue on December 14th. The temple administrator had no idea about why it was placed there and did not believe that the bike was targeted for the temple.

Stolen Gifts: A package was stolen from the door of an Ogden Road woman's house on 12/14. She realized it was gone when the person who called to give her the gift called to ask if she liked it.

Hoax at the High School: Police received a call to report that a crowd had gathered at SHS to witness a possible UFL sighting on December 15th around 7 P.M. The call came from News12. However, when police arrived there was no crowd and no UFO.

Graffiti at Quaker Ridge School: an Old Lyme Road resident came upon two kids, spray painting a door at the Quaker Ridge School with the letters "ABI" on the afternoon of 12/27. The kids were between the ages of 11 and 13 and one was wearing a gray hooded sweatshirt and the other was wearing a black coat with a fur collar. When he approached them, one of the kids handed over the can of spray paint and both ran off.

Death: A Gatehouse Road woman called police on Saturday December 19th to report the passing of her mother-in-law at home.