Scarsdale Library Campaign Meets $7.5 Million Commitment
Tuesday, 12 February 2019 12:57
Last Updated: Tuesday, 12 February 2019 13:03
Published: Tuesday, 12 February 2019 12:57
Joanne Wallenstein
Hits: 4377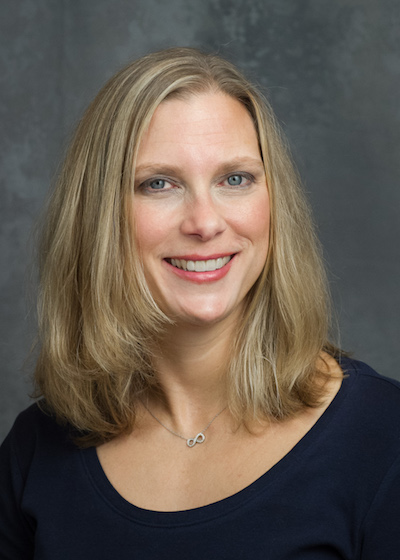 Scarsdale Library Director Elizabeth BermelThis letter was sent to Scarsdale10583 by Scarsdale Library Director Elizabeth Bermel: It is with pleasure and gratitude that I announce that the Scarsdale Public Library's Capital Campaign has met its cash obligation to the Village. With the most recent gift received by the Scarsdale Village Board of Trustees from the Friends of the Scarsdale Library (at the February 12th Village business meeting,) over $7.5 million dollars has been given to the Village. The Campaign has exceeded its fundraising goal by an additional $500,000 in written pledges, bringing the total raised to $8 million, a truly humbling expression of community commitment to our institution. A special thank you to the Campaign for Excellence for the remarkable fundraising efforts.

When I became the Scarsdale Library Director over 9 years ago, I had no idea I would be on such a journey. I am overwhelmed by the generosity of the donors, the dedication of the volunteers, the expertise of the professional staff and consultants, and the support of our patrons. Every one of them has been an integral part of my sometimes exhausting, but always exhilarating, experience transforming your library into the community resource that reflects the unique needs and expectations of this special community. I am also amazed by the patience and support of our patrons during our transition. The work at the Library's 54 Olmsted Road building is going very well. We are pleased with the progress, and though we have a way to go, I am hopeful to return home by the summer of 2020. Meanwhile, please come by our temporary location, the Library Loft at Supply Field at 244 Heathcote Road.

Over these years, I have worked with over 70 volunteers on Library boards and committees. I offer my sincere thanks to past and present members of the Scarsdale Public Library Board, the Friends of the Scarsdale Library Board of Directors, the Building Committee, the Village Board of Trustees, and of course, all the donors, patrons and the full community for their tireless commitment to the Library's mission supporting lifelong learning in Scarsdale.
Hope to see you soon, perhaps at the Friends-sponsored 'Casino Night' Gala on March 8th!
Warm regards,
Elizabeth Bermel, Director
Scarsdale Public Library