Dog Party Brings Furry Friends to George Field Park
Tuesday, 18 June 2019 08:19
Last Updated: Tuesday, 18 June 2019 08:25
Published: Tuesday, 18 June 2019 08:19
Joanne Wallenstein
Hits: 2932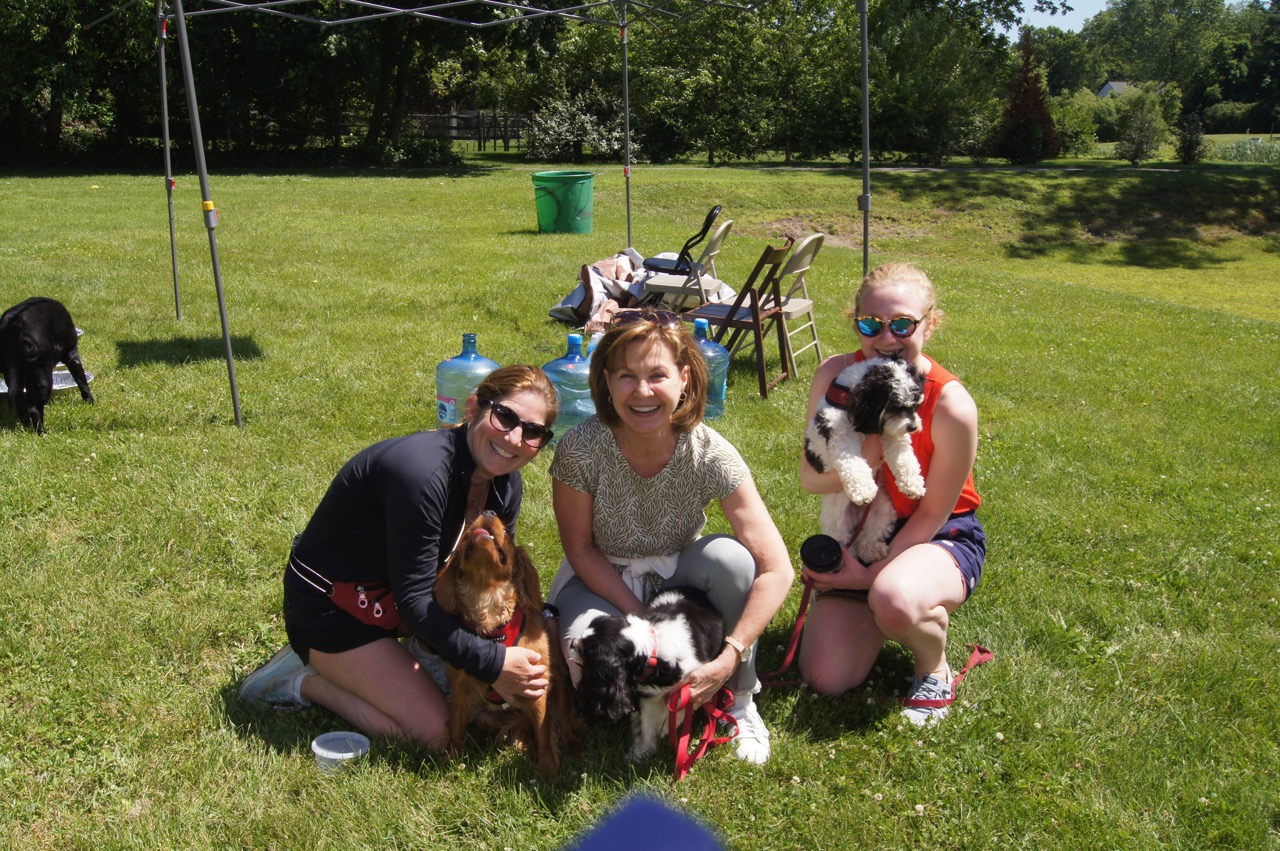 Though dog lovers lost the fight to get Scarsdale Village to establish a permanent dog park, the Greenacres Neighborhood Association held it's first "pop-up" dog party called The Great Greenacres Dog Extravaganza at George Field Park on Saturday, June 15.
According to Master of Ceremonies Barry Meiselman, "The event drew 30 doggies (and their owners). It was a fun time where canines and humans met and discussed all things dog-related, and the furry set participated in competitions such as Best Trick and Friendliest Dog. The judges were esteemed Mayor Samwick, Madelaine Eppenstein and Andrew Sereysky."
Refreshments including water and dog treats were strictly for the four legged attendees –and some guests had to be reminded not to snack! Party favors were "Scoop the Poop" bags from Westchester County. The Village Animal Control Officer stopped by to keep the canines on their best behavior and to let everyone know that all dogs in the Village must be licensed.
The general consensus is that this event could become an annual tradition, and may be extended beyond Greenacres to include all Scarsdale dogs in the future.
Here are the results of the competitions:
Best Trained / Best Trick

#1 – Mocha Zhou
#2 – Jagger Lemberg

Cutest Puppy
#1 – Jagger Lemberg
#2 – Stormy Friedman

Smallest Dog
#1 – Mocha Zhou

Biggest Dog
Tie
#1 – Brandy Fleming-Schell
#1 – Cooper Cyzher

Waggiest Tail / Friendliest Dog
#1 - Charlie Llic
#2 - Bosco Lazarus
#3 – Twin Team of Ruby and Patch Meili