Two County Golf Courses to Open, Plus County Corona Update from George Latimer
Tuesday, 21 April 2020 09:58
Last Updated: Tuesday, 21 April 2020 10:08
Published: Tuesday, 21 April 2020 09:58
Joanne Wallenstein
Hits: 2381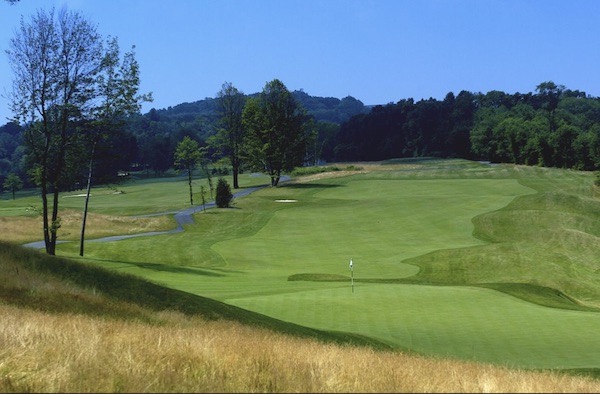 The news is not all doom and gloom. At a press conference on April 20 Westchester County Executive George Latimer announced that two county golf courses will open for play this weekend. Mohansic in Yorktown Heights and Hudson Hills in Ossining will open for play on Saturday, April 25. Reservations can be made at golf.westchestergov.com.

County Executive George Latimer said: "We have been able to keep our County parks open because we understand that everyone needs to get out and enjoy some fresh air during these times when we are all advised to stay home. We are balancing the desire of those who want to enjoy the outdoors along with the priority of stopping the spread of the virus. These two courses will serve as a test case of our ability to balance both priorities. We believe we will successfully accomplish both goals."

The courses will be operated under the following guidelines:
-Golfers are asked to check in early for tee times. A minimal number of guests are allowed in the pro shop at one time.
-Tee times have longer intervals between them and reduction of operating hours is being implemented.
-Flagsticks are to be left in the holes untouched and bunkers are not to be raked by golfers.
-Rakes, ball washers and coolers have been removed from the courses.
-Golfers are instructed to not gather in groups or clusters while on or off the golf course.
-Restaurants at both courses are closed for both seated and takeout service.
Latimer announced that Bicycle Sundays on the Bronx River Parkway will begin in May as planned, however riders will be required to wear masks.
Latimer also shared the most recent numbers on the COVID crisis.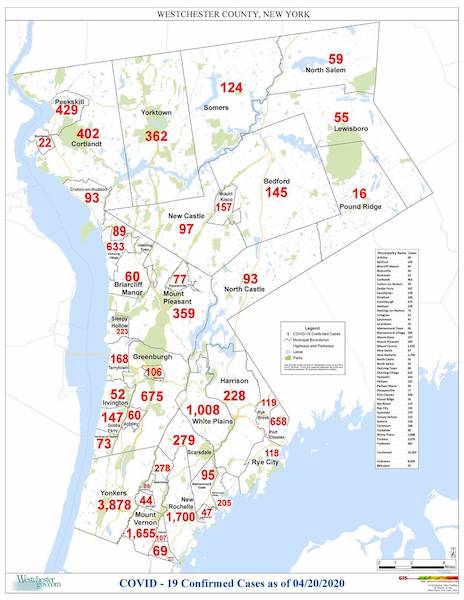 As of April 20, 2020
Over 70,000 have been tested and over 23,803 have been identified as positive
There are currently 10,080 active cases which is down by 1,000 cases from 10 days ago
As of Sunday 4-19, 1,089 were hospitalized, a 10.8% hospitalization rate
743 people have died from the virus withing the past 7 weeks.
There is a 3% fatality rate among those who contract it
Latimer commented that Westchester County trails New York City, Nassau and Suffolk in the number of cases and said, "The disease is tracking where there are the most people – more people, more cases. Congested villages like Port Chester and Ossining have a higher incidence while the numbers are smaller in places like Pound Ridge, Buchanan, Bronxville and Larchmont. He said, "84% who died are 60 and over and there have been very few deaths of people under the age of 50. It works in concert with age and general health and adversely affects the poor and people of color, but age is the most important factor.
Responding to a question about the Westchester County Center that has been constructed to house the sick, Latimer said, "There are no patients there today and I don't know the plans of the State Department of Health. It will be done through the state."