Bee-Line Bus Crash at Scarsdale Train Station
Monday, 23 November 2020 11:31
Last Updated: Monday, 23 November 2020 16:24
Published: Monday, 23 November 2020 11:31
Joanne Wallenstein
Hits: 5241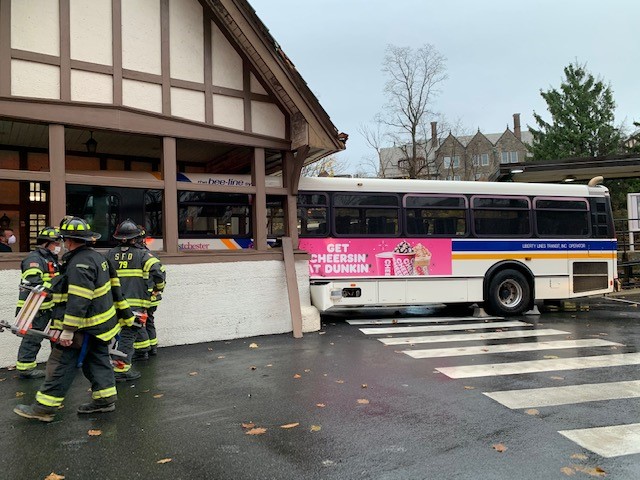 (Updated) MTA spokesman Aaron Donovan reported that the MTA is investigating a bus crash at 8:26 am on Monday November 23 at Scarsdale Train Station. A Westchester County Bee-Line bus carrying no passengers struck and became wedged in the weather-protection overhang in the passenger drop-off area at the Scarsdale Metro-North station. The MTA Police are investigating the cause of the collision.

Metro-North Railroad personnel inspected the station and found it was undamaged. They reported no impact to train service. The bus driver sustained only minor injuries.

Later in the afternoon, Scarsdale Fire Chief Jim Seymour reported that the Scarsdale Fire Department was dispatched to 1 Depot Place just after 8:30 am. They found a Bee-Line bus that struck the Scarsdale Training Station building. The bus was unoccupied at the time other than the driver/operator. Crews were able to remove the driver/operator through an emergency window and she was evaluated by Scarsdale Ambulance Corps at the scene. Scarsdale Fire, assisted by the Fairview, Greenville and Hartsdale Fire Departments, installed temporary shoring to ensure structural stability in order for the bus to be removed. Also on location were units from the Scarsdale Police Department, the MTA Police and Fire Departments and members of the MTA Building Structures Division. The bus was removed without further incident or injury following an approximate two-hour operation.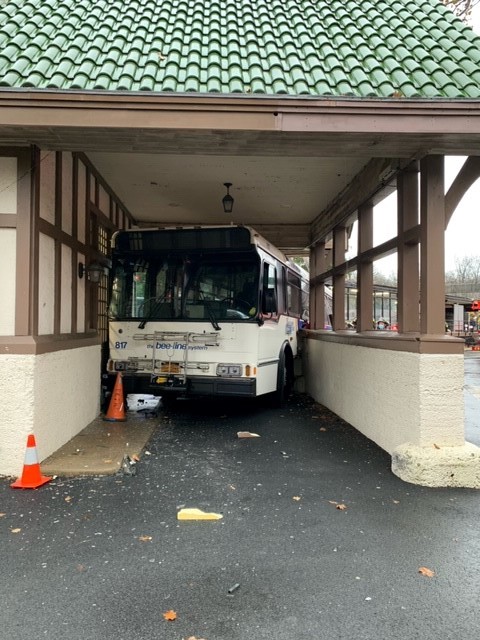 Photo Credit: MTA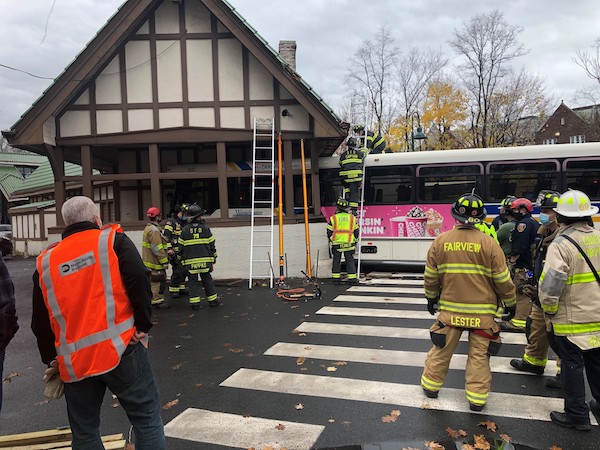 Photo Credit: Scarsdale Fire Department