Police Report: Generator Antics Continue on Cushman Road
Wednesday, 13 January 2021 14:24
Last Updated: Wednesday, 13 January 2021 14:33
Published: Wednesday, 13 January 2021 14:24
Traci Dutton Ludwig
Hits: 1589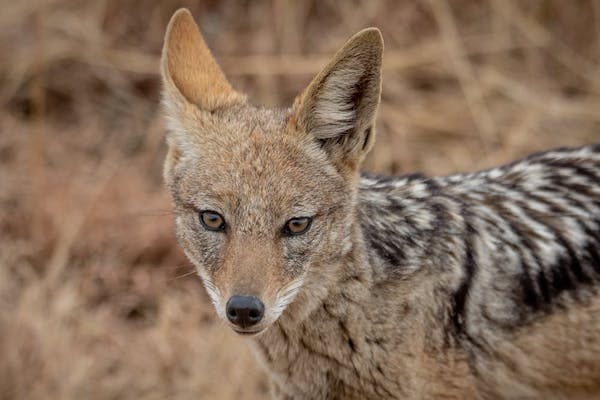 Generator antics: Neighbors reported that a generator was running after permissible hours at a Cushman Road house, around 9:30 p.m., Jan. 6. Intermittent complaints regarding this generator have been ongoing for several months. Police went to the scene and noted the property gate was unlocked, and a generator was situated near the front of the property. A loud generator noise could be heard, although the generator did not appear to be powering any equipment. According to the police report, a security camera had been installed and was aimed specifically at the generator. Police called firefighters to turn off the generator. However, upon closer inspection, firefighters determined the generator was not, in fact, on. Instead the generator noise was coming from two portable speakers in a black bag behind the generator. Firefighters unplugged the speakers, and the noise stopped. Closer inspection revealed that the speakers were connected to an MP3 player and a timer. The volume on the speakers had been turned up, so that any emitted noise would be loud and disturbing. The MP3 player had been set to play a soundtrack tiled "generator." A Village code noise violation summons was issued to the owner of the construction site. Since the speakers, MP3 player, timer and bag had been left unsecured by an unsecured gate and fence, police picked up and removed all property for safekeeping and investigative purposes. On Jan. 7, the owner of the Cushman Road construction site came to headquarters and reported those personal items had been stolen from the site. Police informed the owner that police had removed the items for safekeeping while investigating the Village code complaint.
DWI
On Jan. 9, police were on patrol in the Freightway open lot and observed a property-damage car accident followed by very erratic driving maneuvers on Freightway Road. According to the police report, driver Albert Cascio, 44, of Scarsdale, backed his 2018 Honda out of a parking spot and hit a carting dumpster situated opposite the parking space. After that, the car began to drive the wrong way through a one-way access alley. Police stopped Cascio to investigate the accident and determined he was intoxicated. Cascio failed field sobriety tests and was arrested. He was charged with driving while intoxicated (first offense), aggravated unlicensed driving, unsafe backing and driving the wrong direction on a one-way street. He was released on his own recognizance with an appearance ticket for Scarsdale Village Justice Court, returnable Jan. 10.
Stolen
On Jan. 4, the head custodian of Scarsdale Middle School, on Mamaroneck Road School reported that a utility trailer had been stolen from the property. The trailer was approximately 15 years old and had a value of approximately $1,300. It was used to transport garbage on school grounds.
Scams
On Jan. 6, a son reported that an unknown person was attempting to scam his 83-year-old Greenacres Avenue mother. The unknown person was allegedly on his way to the mother's house to collect a large sum of money that he had persuaded the mother to withdraw from her account. Police arrived on scene and the son was also there. The scammer did not show up, and no financial loss occurred. The son was in the process of helping his mother close her accounts as a precaution.
On Jan. 10, the son of the Greenacres Avenue woman called police again to report that his mother had in fact sustained financial loss from a scam. He explained that his mother received an email that she believed was from Amazon, reporting that her computer had been hacked and that she needed to call a number to initiate a repair. Upon calling the number, the mother was instructed to wire $10,000 to pay a deposit to have the computer repaired. The scammer said a portion of the money would be refunded after the repairs had been made. The woman initiated a wire transfer, but then the scammer called back to say the transfer had been stopped by the bank. The scammer then instructed the mother to purchase four Target gifts cards for $500 each and to provide the scammer with the card numbers and pins, which she did. At this time, the funds on all four Target gift cards have been used and no repairs were made to the mother's computer.
On Jan. 10, a Colvin Road resident reported she received a notification that her Google account had been hacked. She mistakenly thought the notification was real and contacted a customer support number provided by the notification. The person who answered the phone told her there was an issue with her Gmail account and advised her to go to Rite Aid and purchase four Google Play cards, for $100 each. She was then instructed to text the cards' codes and pins to a different number, which was also allegedly another customer support number. She did so but became suspicious and contacted Google's official support line. At that time, the Google representative informed her she was the victim of a scam. According to the police report, at the time the report was made, the Google Play cards had not yet been redeemed by the scammers.
Identity theft
On Jan. 4, an Olmsted Road resident reported that someone had fraudulently used his name and Social Security number to apply for unemployment benefits, as well as to open an account with Chase Bank to receive the fraudulent benefits. The resident learned of the identity theft after receiving communication from NYS Department of Labor and Chase Bank. The resident closed the accounts and suffered no financial loss.
On Jan. 6, a Cooper Road man reported that $17,963.11 worth of fraudulent charges appeared on his Home Depot account. The charges were related to purchases made by an unknown person at a Home Depot store in Miami Gardens, Florida. Police directed the man to contact to the Miami Gardens police department to generate a report and document the identity theft.
On Jan. 7, a Johnson Road woman reported an unknown person used her name and Social Security number to file for fraudulent unemployment benefits.
Car break-in
On Jan. 5, a Tunstall Road resident reported that someone opened the doors of her unlocked, parked car and rummaged through her glove box. Nothing was stolen.
Dispute
A Post Road resident reported having a dispute with another tenant in her house Jan. 8. When police attempted to follow-up with her, she said she was running errands and would contact them later.
Landscaping debris
On Jan. 4, a Paddington Road man received a letter alleging to be from a local homeowner's association, asking the man to remove a pile of landscaping debris from in front of his house – or face possible legal action. The man said the debris was not from his property. He believes someone is dumping the debris there without his permission. The letter did not contain a specific name or address for follow-up.
Suspicious
On Jan. 6, a Walworth Avenue woman reported her surveillance camera captured video footage of a chubby, white man, in his 30s, with dirty blonde hair, wearing a black facemask, a blue sweater and jeans on her property. Specifically, the man was seen exiting a newer-model Ford F150 pickup truck, walking to her back door, ringing the doorbell, and leaving after a few moments when no one answered the door. He did not look into any windows of the house or a car. The woman suggested the man possibly had gone to the wrong address.
On Jan. 6, an unmarked van parked in front of a Sheldrake Road house. A man exited the van and rang the door. The homeowner did not answer the door and instead called police. It was soon determined that a package had been delivered. The homeowner said she had been concerned because the van was unmarked and did not resemble an official delivery vehicle.
A caller reported seeing what she thought was a suspicious individual on Scarsdale Avenue Jan. 9. The man was said to be "pacing back and forth, smoking cigarettes." He was described as white, with with a beard and wearing a beanie hat and a red and white hooded sweatshirt. Police went to the scene to question the man. He said he had simply been outside talking on the phone.
Loud noise
On Jan. 6, a Murray Hill Road man called and asked police to check his house. He said he had heard a loud noise and then noticed a door was open. Before police arrived, the man called back to say the noise and open door had been caused by his housekeeper entering the house.
Assistance
On Jan. 6, a homeless person walked into headquarters to ask for help in finding a shelter. Before an officer could arrive to assist the person, he left. Police searched the area in order to offer assistance, but the person was not located.
On Jan. 7, concerned neighbors and citizens asked police to check the welfare of two people – Heathcote Road resident whose house was dark when it is normally lit, and in an unrelated incident, a woman at the train station who looked like she might be in need of assistance. Police went to the Heathcote Road house. No one answered the door, but everything appeared to be in good order. Police went to the train station but did not see anyone matching the woman's description.
On Jan. 8, a utility worker reported finding an open door at a Tunstall Road house, with no one answering the door. Police checked the house and found everything to be in good order.
Cars and roadways
On Jan. 7, police assisted with traffic control while a flat tire was changed on a disabled car on Heathcote Road.
Police removed a fallen telephone wire from Weaver Street and notified Verizon Jan. 8.
Police stood by at the location of a water main break, with significant flooding, on Weaver Street until the water department arrived on scene to address the problem, Jan. 9. Later that day, another break was discovered at Meadow Road and Hutchinson Avenue. Police informed the water department for repair.
Two car accidents were reported in the Village this week.
Animals
On Jan. 6, a caller reported seeing a coyote walking in the roadway at the intersection of River Road and Walworth Avenue.
On Jan. 6, a caller reported a car on Ardmore Road had struck a cat. Upon arrival, patrol observed a "badly wounded" cat. Witnesses on scene confirmed the cat to be a stray. Patrol quickly determined the animal should be put down, to end to its suffering. Witnesses left the scene and went into their homes. Supervisory permission was granted for patrol to dispatch the animal. A safe backstop was determined, and the cat was dispatched with two rounds. The cat's remains were properly disposed of by patrol, and the highway department responded to clean the roadway.
Village code
The driver of a delivery truck parked on Palmer Avenue told police he was waiting to make his delivery at 6:30 a.m., Jan. 5, as per Village code. The time was 5:52 a.m., when police noticed and questioned the driver.
Police dispersed a group of kids from Edgewood School grounds after dark Jan. 9. They said they had been "hanging out."
Firefighters
On Jan. 4, Parkfield Road residents reported a "funny noise" coming from their doorbell. Firefighters shut power to the doorbell at the breaker panel and advised calling for service.
On Jan. 7, a Hamilton Road resident reported an oven fire. It had already been extinguished when firefighters arrived. Firefighters checked for extension and ventilated the house.
Firefighters assisted with a car accident on the Hutchinson River Parkway Jan. 9.
On Jan. 10, a Kent Road woman accidentally got locked out of her house by a family member while she was running errands. Firefighters were able to gain access to the house to let her back inside.
This report covering police and fire department activity from Jan. 4-10 has been compiled from official information.

This police report is sponsored by Scarsdale Security who does more than just security. Contact them about remote video for your home or business. Call 914-722-2200 or visit their websiteThis police report is sponsored by Scarsdale Security who does more than just security. Contact them about remote video for your home or business. Call 914-722-2200 or visit their website.