Why Doesn't Your Home Insurance Cover Your Storm Losses? An Expert Explains
Wednesday, 22 September 2021 17:48
Last Updated: Wednesday, 29 September 2021 14:22
Published: Wednesday, 22 September 2021 17:48
Joanne Wallenstein
Hits: 2031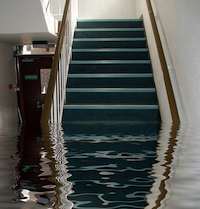 We don't know how many basements flooded in Scarsdale after Ida dumped eight inches of water on us, but we do know that residents suffered significant losses. All you needed to do was driving around town to see piles of wet basement contents waiting for pick-up by Scarsdale sanitation.
Sadly, several people told me that their insurance policies did not cover the damage they suffered. Even though they carry premium policies, the damage was excluded from reimbursement?
We asked local insurance expert Denise Koslowsky of Advocate Insurance to shed some light on the coverage, and advise readers of what insurance they might purchase now to protect them against future losses.
Though Advocate was literally flooded with claims, she took some time to share information about home insurance and flooding.
Here is what she said:
With the weather becoming more severe, and climatologists predicting worsening storms, we have found ourselves at a property insurance crossroads where the coverage that is selected can make all the difference at the time of a loss. The Covid pandemic brought throngs of new homebuyers to Westchester and Scarsdale, and the ease of doing business on-line offered an inexpensive and quick option to purchase insurance for many. However, this also meant that without the guidance of a trusted insurance advisor, coverage such as water back-up and flood were almost certainly excluded.
The so-called 100 year storms are coming fast and furiously, and they are not coming 100 years apart. Climatologists avoid this description, so better to think of these as simply catastrophic weather events. We know Ida transformed New York into a danger zone, taking lives, homes, businesses and cars with her. We previously experienced this with both Hurricane Irene, and Superstorm Sandy. And we know that the storms are getting worse and worse. Nonetheless, when buying a new home so many skip purchasing flood insurance and don't know to purchase water back-up coverage (which is automatically provided on most premier home insurance policies). Homeowners Insurance policies always exclude flood, yet 90% of all natural disasters in the United States involve flooding, and often this occurs in low risk areas.
There is a misperception that if you don't live in a flood zone you don't need or are not eligible for flood insurance. To clarify this, everyone in Scarsdale and Westchester County lives in a flood zone. Usually it is an X zone, which is a low risk area that is often referred to as "not a flood zone". The pricing is determined by the flood zone, so the less severe the flood zone, the less costly the policy. The most common flood insurance available is through National Flood Insurance Plan (NFIP) and is available to everyone. However, it does not provide any coverage for finishings in a below grade basement. It does provide coverage for utilities and clean-up costs, as well as structural damage to the dwelling.
The "elite" insurance carriers offer their own private flood solutions which provides limited coverage for a finished basement, includes replacement cost protection, and pays at a much better pay scale. NFIP is a government sponsored plan and does not provide replacement cost protection. So if your air condenser was destroyed by flood, and you have a second one in your attic, and you can no longer purchase a replacement because the old freon units have been phased out, NFIP will not pay for the unit in the attic that now needs to be replaced because they do not provide replacement cost protection.
Often severe weather causes sewage back-up and power outages. This is why it is so important to have high limits for water back-up coverage. Both sump pump failure and sewage back-up fall under this category but can also be considered flood. The coverage varies from company to company. We have observed companies like Chubb insurance will provide coverage whenever it is not clearly "flood", whereas others will deny. The damage is considered flood when a weather related scenario produces ground water that enters the home through the walls, doors, or windows after first hitting the ground. If a drain is clogged and that causes the water to enter the house, the drain must be located inside and enclosed structure.
It is very important to be aware that base flood policies, such as the ones offered through NFIP, only provide $250,000 of dwelling coverage and $100,000 of contents coverage. Private flood solutions are available for Excess Flood, which is an additional layer of coverage. With so many expensively finished basements in Scarsdale and Westchester, this additional layer of coverage is strongly recommended. It is commonly sold to coastal homeowners who are susceptible to storm surge, but if Ida has taught us anything, it is that all below grade basement are susceptible to flood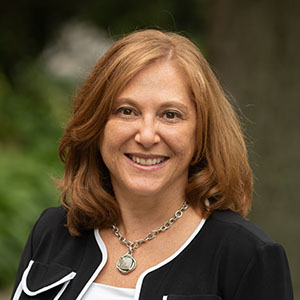 .
Denise Koslowsky has dedicated her entire life to insurance. A thirty year veteran at Advocate Brokerage, she represents the new generation of this fifty-two-year old family-owned-and-operated business. As a Principal at Advocate Brokerage, Denise specializes in High-Net-Worth Insurance. An expert in Personal Lines, Denise is highly focused on getting her clients exactly what they need. As a top agent with several of Advocate's world-class carriers, Denise provides Advocate the ability to offer an unparalleled level of service to their clients. Denise graduated from Barnard College with a B.A. in Art History and began her career as an Assistant in the Rare Photography Department at Swann Galleries, an auction house in Manhattan. She is a Certified Advisor of Personal Insurance through The Wharton School at University of Pennsylvania. She is a proud board member of the Scarsdale Business Alliance; has been on the Board of Scarsdale-Edgemont Family Counseling; and a huge supporter of The Greyston Foundation and Steve's Camp at Horizon Farms.