School Board Issues Request for Proposal for Firm to Conduct Search for New Superintendent
Monday, 02 May 2022 17:24
Last Updated: Monday, 02 May 2022 17:39
Published: Monday, 02 May 2022 17:24
Joanne Wallenstein
Hits: 2053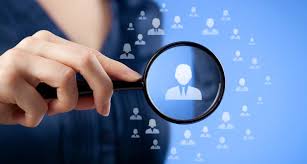 Superintendent Thomas Hagerman announed his resignation in January, the School Board named Andrew Patrick as Interim Superintendent and now the search for the next superintendent of the Scarsdale School's is officially on. Last week, the Scarsdale Board of Education posted a request for proposals (RFP) for a firm to conduct the search, with the goal of hiring a new superintendent effective July 2023. The district has created a new link for the Superintendent Search on the Board of Education website where you can find the RFP.
Under the terms of the contract, the firm will conduct the search but will also:
-Act as advisors to the Board to "Develop a search plan and timeline in consultation with the Board; support the Board throughout the interview and selection process, including the structure and role of potential advisory committees; ensure compliance with applicable legal requirements; and develop and implement a plan for a national search."
-Conduct community engagement: "Work collaboratively with the Board to create a plan for extensive engagement with Board members, faculty, staff, parents, students, other school community members and groups, as well as members and groups from the broader community as appropriate."
-Define qualifications and criteria for applicants.
-Identity, screen and propose candidates and assist with scheduling interviews and evaluations.
-Assist the board with contract negotiations for the selected candidate.
Firms are asked to submit their proposals with fee estimates by May 20, 2022 and the board will make their selection by June 15, 2022.
The past few weeks have been very busy for Scarsdale School Board members. After the revelation about troubles with IRS and a tax lien on March 25, the board has been working on an investigation of what happened and considering an audit of accounting processes. At the same time, they were involved in succession planning for the top job in the administration and this is the first step in identifying the district's next permanent superintendent.