Letter to the Editor: Catherine Parker for Congress
Saturday, 06 August 2022 15:55
Last Updated: Saturday, 06 August 2022 15:55
Published: Saturday, 06 August 2022 15:55
Diane Greenwald
Hits: 968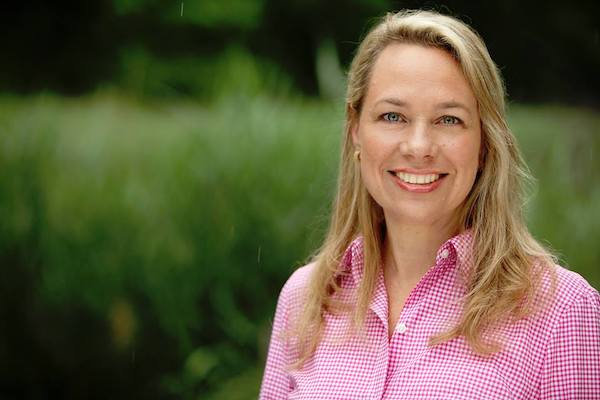 We proudly support Catherine Parker for Congress in the redrawn District NY-16 and encourage eligible voters to vote for Catherine in the primary on Tuesday August 23rd. Here's why:
Catherine has 15 years of experience and a proven track record as an elected legislator representing Westchester residents.
Elected a Westchester County Legislator in 2013, Catherine has chaired committees and served as Majority Leader. She helped pass important laws on gun safety, protecting women's rights and combating climate change. Before that, she served for 6 years on the Rye City Council.
Catherine is committed to serving her constituents.

In the Westchester County Legislature, Catherine represents 65,000 residents of Westchester County. Unlike Congressman Bowman, who voted "no" on the infrastructure bill and aligns first with "the squad," Catherine works collaboratively, builds relationships and represents the needs of our communities.
Catherine aligns with our views on issues.

• Catherine is pro-choice and will fight for women's reproductive rights, as well as racial equality, and LGBTQ protections because she believes these are basic human rights.

• Catherine believes Israel is an important ally to the United States, and in Washington, and will be a steadfast ally of the Middle East's only democracy.

• Catherine will bring her own experiences as a mother and small business owner to the table and fight for fiscal prudence, and to reinstate SALT and help reduce the tax burden on working families.

• Parker is passionate about combating climate change. She worked to create the Westchester County Office of Energy and Sustainability; secure funding for essential flood control projects; encourage investment in renewable energies; and reduce local governments carbon footprint.
Catherine has a path to victory.

When the map of our Congressional District was radically redrawn in May, it gained the "Sound shore", Catherine's legislative district. The redrawn District dropped Northern Westchester towns such as Yorktown Heights. Catherine felt compelled to run. This is why she joined the race.
We believe Catherine has the best path to victory against the incumbent Congressman Jamal Bowman in the upcoming Democratic primary. We respect that Catherine has significant experience as an elected representative; that she is detail oriented; that she listens and learns; and then works to get things done. We want a representative like Catherine in Washington who knows how work across the aisle. Catherine has over a dozen formal endorsements, demonstrating to us that she is well-regarded by colleagues.
Born and raised in Westchester, Catherine is the daughter of a single-mom who taught science in White Plains, and Catherine credits her strong work-ethic to her childhood when money was tight. For 23 years, she owned and ran a successful small business, the beloved "travel" shop "Parker's" in downtown Rye. She serves and lives here in our district with her husband and two children and is committed to the pocketbook issues that matter to Westchester residents.
Join us in voting to elect Catherine to Congress! Vote early, in person on Tuesday, August 23 or request and vote via an absentee ballot https://absenteeballot.elections.ny.gov.
Every vote counts!
Warmly,
Diane Greenwald
Sarah Kagan
Michelle Lichtenberg
Suzanne Seiden