A Brewery Opens and a French Bistro is on the Way
Tuesday, 13 September 2022 15:57
Last Updated: Tuesday, 13 September 2022 16:07
Published: Tuesday, 13 September 2022 15:57
Joanne Wallenstein
Hits: 1874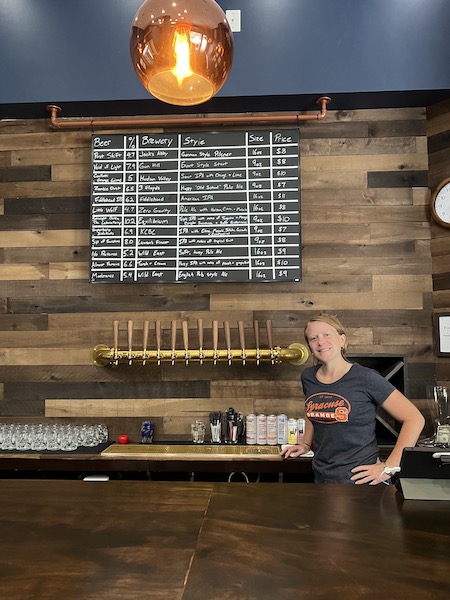 Here's some news about the ever changing restaurant scene in Scarsdale Village.
Beer anyone? Scarsdale now has its own craft beer bar, with 12 beers on tap and another 60 brands of brew available in bottles and cans. There's a flavor for everyone with clever names like Little Wolf, Zombie Dust, No Pretense and Almost Famous, priced from $7 - $10 a glass. Some brews are local and others hail from breweries as far away as Massachusetts and Vermont.
The inviting space on Boniface Circle include tables and bar stools where you can hang out, meet friends and even enjoy a takeout meal of pizza, a sandwich or sushi along with your drinks. It's a great place to meet someone getting off the train or to gather for a drink before or after dinner in the Village.
Sim Coe Beer Bar is owned by Jeff Spychala, formerly of the Gun Hill Brewery in the Bronx. He named the bar for simcoe hops, a popular hops used to brew beer.
Sim Coe Beer Bar is open from 12 pm – 10 pm every day and invites you to stop by and taste one of their many appealing brews.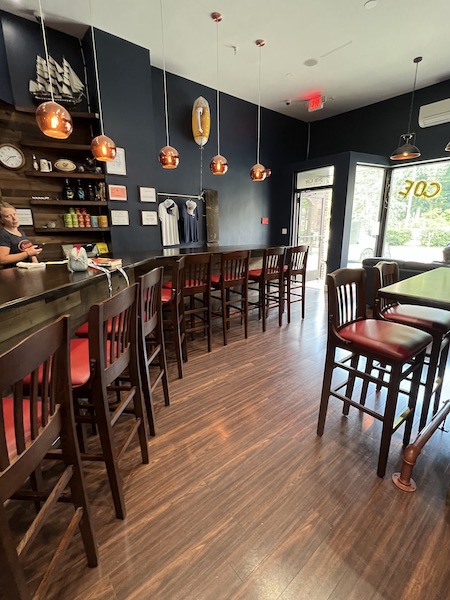 Sim Coe Beer Bar
11 Boniface Circle
Scarsdale, NY
(914) 215-5399
French Bistro Coming to Scarsdale Avenue
Scarsdale Improvement Corporation, the owner of the property at 878 Scarsdale Avenue previously occupied by Metro Diner, offered a few more details on the future of the site.
According to DJ Petta from Scarsdale Improvement, a French Bistro will be opened by a Scarsdale native who spent many years living in Paris and also operated some of the finest restaurants in NYC. The new owner plans to open a restaurant that "channels the warmth, charm, and energy of Parisian dining."
The deal was brokered by Ashley Badger of Julia B. Fee Sotheby's Scarsdale along with partners Bob Virgulak and Michael Spremulli, who represented the new restauranteur and worked with Petta to secure the new business.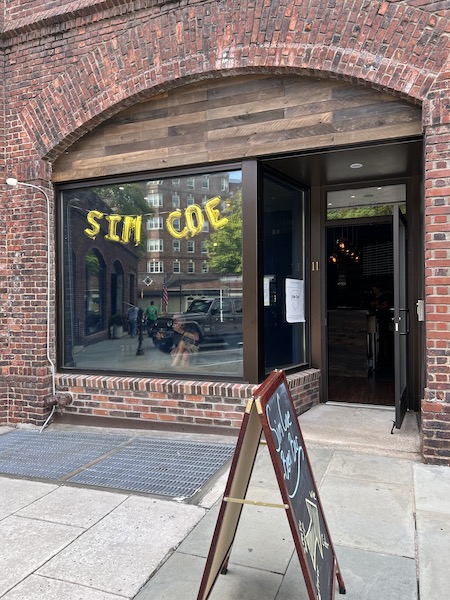 Petta said, "All of us at Scarsdale Improvement are excited to welcome another restaurant tenant to the Village. This deal moved so smoothly thanks to everyone involved, especially Ashley and her team. We think the French Bistro will be a great fit and are looking forward to all our new restaurants and retail tenants opening for business."
No details have been provided as yet about the new owner, the menu or the schedule for the opening.