Residents Young and Old Support Pesticide Ban and Speed Limit Reduction
Thursday, 10 November 2022 09:22
Last Updated: Thursday, 10 November 2022 09:23
Published: Thursday, 10 November 2022 09:22
Joanne Wallenstein
Hits: 987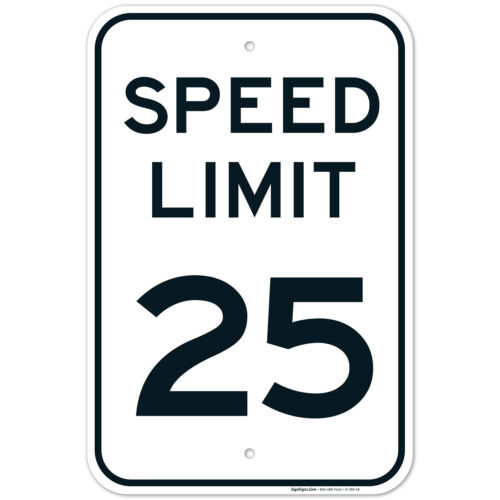 Residents young and old voiced their support for two resolutions at Public Hearings at the Village Board meeting which was moved to Monday night November 7 due to Election Day.
Residents spoke out in support of a reduction of the speed limit on Village streets from 30 mph to 25 mph and for codifying a ban on the use of pesticides on Village owned lands, that has been in practice since 2017. The speed limit would be reduced on all streets with the exception of New York State and Westchester County roads that run through Scarsdale including:
The Hutchinson River Parkway
The Bronx River Parkway
Post Road (Route 22)
Weaver Street
Palmer Avenue
The Heathcote Bypass
Trustee Jonathan Lewis led the Public and all comments were in favor of the move.
Bob Harrison commented on the speed people drive on Popham Road, calling it a
"superhighway." He asked the Village to erect a speed sign there and was in favor of lowering the speed limit Village wide.
Anne Hintermeister of 40 Chase Road supported the reduction in the speed limit. She complimented the Village on the proposal for the speed reduction including the memos and studies. She thanked the Board and Village Manager for their persistent engagement with the state to make this happen. She also noted the FHI mobility study registered significant concerns about safety in the Village and said, "We can accomplish the speed reduction at no cost."
Susan Douglass of 59 Crane Road echoed Anne's comments. She asked the Village to reduce the speed limit but also to enforce the speed limit. She said the signs without enforcement will have little effect. About the leaf piles in the roads, she said cars are swerving around these piles endangering pedestrians and dogs.
Elaine Weir of 138 Brewster Road supported the reduction in the speed limit and the presence of speed clocks that monitor driver speed. She also spoke in favor of elevated crosswalks painted white to slow traffic.
Devon Green from 57 Carthage Road said he plays in the street around his house and sometimes has to "dive" to avoid getting hit by a car. He asked the Village to reduce the speed limit to allow kids to play in the street.
Madelaine Eppenstein of 18 Autenreith Road said, "As a member of the Scarsdale Forum and the CAC, we have been working on this issue. She said a fatality has occurred on Popham Road and serious accidents on Crane Road. "Nothing is more important than protecting our safety, health and well-being" and thanked the Board for considering this as well as for a ban on toxic pesticides. She said getting across the street safely should be assured. "Scarsdale should continue to lead by example and pass these important initiatives."
Carol Silverman, of Spier Road and the Advisory Council on Senior Citizens spoke on behalf of seniors who walk more slowly and favor the reduction in the speed limit.
Daniel Seife supported the change. He said, "it can be extremely dangerous to cross the street and I amvery worried about this. Sometimes soccer balls roll into the street and it can be dangerous to retrieve them."
Dr. Darlene LeFrancois Haber of Nelson Road and the Scarsdale Forum leant her full support to the drop in the speed limit. She said "this is an important and sound initiative that will improve our safety."
Kelly Sperling of 57 Woods Lane was "thrilled that the Village is considering the drop in the speed limit. It will give drivers more reaction time. The leaves in the streets and the lack of sidewalks makes the streets very dangerous."

Sophie Fenton spoke in favor of the ban on pesticides for dogs and for small children.
Bram Levin of Overhill Road supported the speed limit reduction and spoke about comprehensive changes including more sidewalks and bike lanes. He asked the Village to discuss the details with the neighborhood association and also asked for enforcement of the speed limit. He said, "the quality of life has decreased in our area."
David Fenigstein of Brayton Road supported the measure. He said, "People in this town drive way too fast," and it is very concerning. Parked cars and leaf piles make it very dangerous to walk at night, especially on Greenacres Avenue. As the father of a new driver, I see the effect of speeding on those who are driving at the speed limit. NYS lowered the speed limit 5 mph recently, and accidents were reduced by 22%.
Joaquim Leonel of Brewster Road likes to ride his bike and said speeding cars endanger him.
Pesticide Ban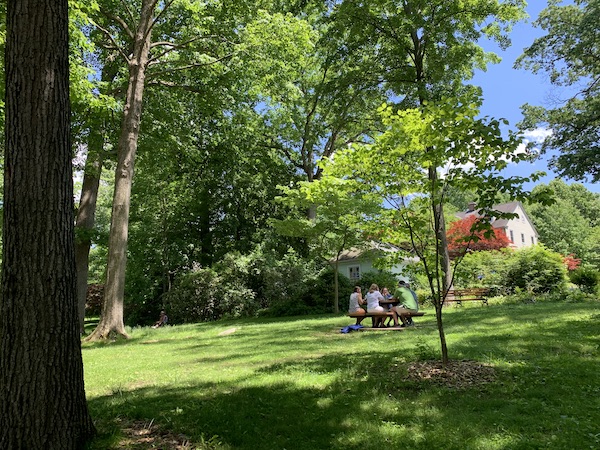 Trustee Randall Whitestone held a public hearing on the ban on the use of pesticides on Village property by the Village and private contractors. The Village has already been employing this practice for several years. All speakers supported codifying this policy.
Evie Schiff of Lyons Road spoke in favor of banning toxic chemicals which she said, "are not healthy for the earth nor us. Pets and younger children can be hurt by the pesticides."
Michelle Sterling thanked the board and Village Manager for proposing this important code change and for not using the pesticides and "doing the right thing." She said, "Thanks for taking this next step in being a leader in this area."
Jason Kaufman of Lockwood Road supported the change. He said "my family spends a lot of time on the fields and at the pool. Thank you for codifying this change." He appreciates the pool which he called a "tremendous resource." He said that "My son and I were the last ones in the pool on closing day. We think it should be brought up to code, but no more."
Elaine Weir, 138 Brewster Road supports the pesticide ban. She said, "We do not use them on our lawn and I am glad this will stop in the future."
Adam Rublin from Donellan Road said he feels that Scarsdale's youth deserves to play on fields that are not dangerous to their health. He added, "The ban will make kids more inclined to go outside and play."
Anne Hintermeister from 40 Chase Road supported the ban on pesticides and other non-organic products. She said "The use of pesticides is a major environmental health problem. Pesticides are poison they are bad for the environment, all life forms, children and pets. Our playing fields and parks look great. We have had a long time to test this. It should also encourage residents to adopt this practice." She encouraged the Village to educate residents and landscapers about the dangers of pesticides and to consider a ban on the use of pesticides everywhere in the Village.
Susan Douglass from the Scarsdale Forum echoed Anne's comments and asked the Trustees to consider a ban on pesticides Village wide.
However, the Village Attorney pointed out that the use of pesticides on private properties is regulated by the state.
Devon Green of 57 Carthage Road said he was in "heavy support" of the pesticide ban. He is concerned about pesticides on the paws of his pet, and of the presence of pesticides on football fields. He said, "it's unfair for competitors to come to Scarsdale and lose and get sick."
Abigail Finger, a middle schooler from Innes Road, expressed concern about pesticides on her pet's paws which will "make her sick." She said, "It can also be harmful to me and my family."
Daniel Seife an 11 year old boy from Montrose Road said he was "deeply concerned," because of pesticides on his dog's paws which can kill them. He said, "while playing soccer he could be exposed to pesticides." He also said that pesticides can travel into storm sewers and transported into our water system.
Cynthia Roberts of Autenreith Road said she was "heartened and inspired to hear our youth." She appreciated that the trustees were considering both the health effects and the environmental effects of pesticides. About the code change, she supported formalizing the ban on pesticides. She asked the board to publicize the fact that they are mulch mowing Village properties and maintaining them without the use of pesticides. She said, "We can make this a learning experience for everyone."
Judith Schiamberg, of 19 Elm Road supported the ban. Appreciated the way the BOT led this initiative and showed that these toxins are unnecessary.
Darlene Le Francoise Haber, Chair of the Sustainability Committee of the Scarsdale Forum said, "Pesticides are designed to kill living organisms…Many think that certain pesticides are targeted, but this is far from the truth. These chemicals are in our homes, on our carpets, in our water, and in our bodies. They are carcinogenic and cause damage to our endocrine system. … They invade our water system and cause algae blooms. I support adopting an organic landscaping plan and practices moving forward. Mulch mowing is a good example."
Tali Swann Sternberg from Clarence Road voiced strong support for the ban on pesticides. She said, "When I moved to Scarsdale the ban made me feel good about taking my child to play in the playground and I encourage everyone to think about adopting this practice on their private lawns."
Carol Silverman, 110 Spier Road said "everything has been said so well. Seniors support the banning of pesticide use on public land."
Susan Portez from Ardmore Road voiced support for codifying this practice. "It sets a great example for other municipalities who may be considering a ban." She called the participation of youth on this call, "inspirational."
Kelly Sperling from Woods Lane included her voice in support of codifying the ban.
Lana Deharveng of Mamaroneck Road said, "one of the reasons we moved to Scarsdale was for the amazing public spaces. I am pleased the fields do not have toxic pesticides on them."
Eli Gordon from Mamaroneck Road favored the ban because of his dogs and his love of playing sports on Scarsdale fields along with students Christopher Bramhold. Elliot Stern and Bob Harrison also voiced support for this initiative.
Trustee Whitestone was heartened by the level of participation and thought that has gone into this resolution.
Public Comments
Field Lights
During public comments, Gerry Antell spoke about the Scarsdale Little League's proposal to install field lights on Crossway Field.
He said:
-The lights are non-compliant due to space constraints
-No expert study has been done on the increase in noise and traffic
-No consultant has reviewed the proposal for safety issues.
-A lighted field would also be requested for use by other sports groups and asked for a potential total usage report, not just for Little League.
-There is already a large surplus of baseball fields and a field inventory should be conducted.
-All of the technical specs have come from the vendor who is trying to make a $500,000 sale. Relying on the vendor is clear conflict of interest.
He asked for all of this work to be done prior to making any decision.
Alan Garfunkel from Lincoln Road and the West Quaker Ridge Light Committee spoke. He said that he submitted a report to the Village last spring that examined other 90 foot baseball fields around Westchester and found that virtually all of them were located in commercial, industrial or non-residential areas and were in compliance with Little League regulations. He said he would resubmit the report.
Leaf Vacuuming
Susan Douglass asked the Village Board to address leaf vacuuming before the next leaf season. She said, "Landscapers are dumping branches and debris into the leaf piles." She asked the Village to address this wasteful practice.
Daffodils
Deb Pekarek from 43 Greenacres Avenue said that over 40 volunteers planted 1,000 daffodil bulbs at the front of Weinberg Nature Center on Saturday November 5. Elaine Yellen was the resident gardener and obtained the bulbs for free. She thanked Penny Bauersfeld, Steve Frantz and Brian Gray who eliminated the poison ivy.
Train Station at Depot Plaza
Trustee Ahuja introduced a resolution to terminate the lease with Metro North for the empty 1,200 square foot train station building at 1 Depot Plaza at the Scarsdale Train Station. He said that some communities have repurposed train stations and called this an opportunity to do something with the building. The lease termination was approved unanimously.