Heathcote Neighbors Object to the Demolition of a Mid-Century Modern Home on Lincoln Road
Friday, 10 November 2023 16:35
Last Updated: Friday, 10 November 2023 16:39
Published: Friday, 10 November 2023 16:35
Joanne Wallenstein
Hits: 848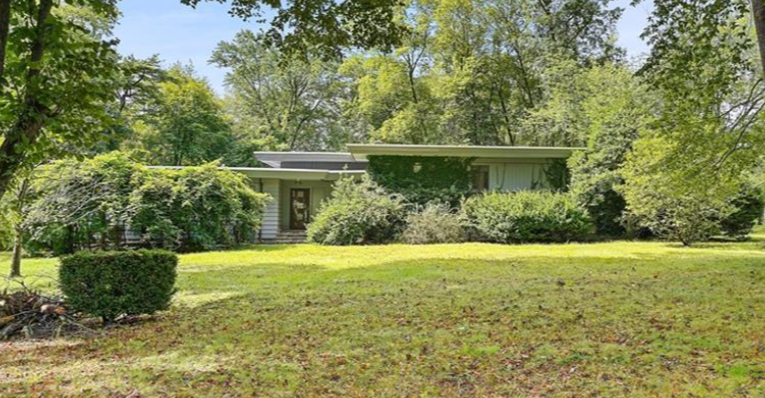 Neighbors are becoming more pro-active about preserving their neighborhoods and trees. In the past month, residents have launched appeals to save 27 Woods Lane, to fight renovations on Autenreith Road and now to bar the demolition of a Mid-Century modern home on Lincoln Road. The application to raze 46 Lincoln Road comes on the heels of a decision by the NYS Supreme Court to deny an appeal to override the Scarsdale Village Board and permit the demolition of another Mid-Century modern home on Birchall Drive.
We received this flyer today concerning an application to tear down 46 Lincoln Road that will be heard by the Committee for Historic Preservation on Tuesday night November 14, 2023 at 7 pm.
Save 46 Lincoln Road, Scarsdale
On Tuesday evening, November 14th at 7:00 the Committee for Historic Preservation will meet in person at Village Hall to discuss the DEMOLTION of this beautiful historic residence.
As per one of the Criteria to Determine Historical Importance the Committee shall consider the level of significance in American History, architecture, archaeology, engineering, and culture present in the building, as well as the integrity of location, design, setting, materials, and workmanship and: That the building embodies the distinctive characteristics of a type, period or method of construction that possess high artistic value.
Being that this home, is one of only a few Mid-Century modern homes remaining in town and perhaps the only remaining "Usonian" home it achieves this criterion in many ways.
The term "Usonian" was intended to describe an architectural style that was tailored to the United States' society. Like the adjective "American", it was intended to define the North American society: a way of life that existed in harmony with nature and free from previously prevailing conventions.
The use of Native Materials: a mix of wood, stone, and metal utilized in manners not done today.
The exterior connects with the Interior; the stone wall at the rear enters the home and becomes the fireplace or hearth of the home. The home has low stone walls that blend into the landscape.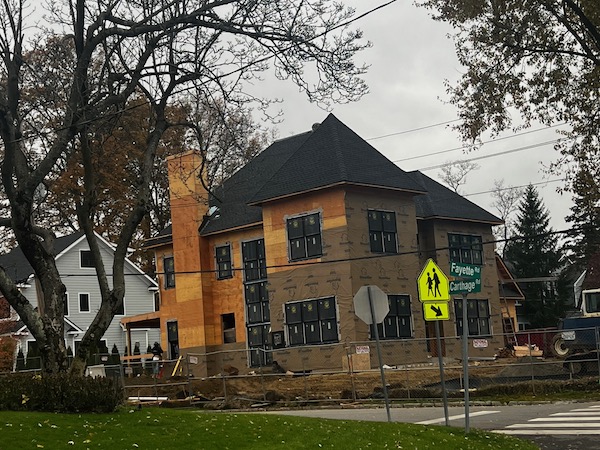 This home, at the corner of Carthage and Fayette Roads, appears to be too large for the lot.
Usage of flat roofs with large, cantilevered overhangs for passive solar heating and natural cooling.
The home is embedded in the landscape, sits on the site in harmony with the surroundings for views of nature and privacy. The layout of this special home is governed by the site not by the setbacks.
"No house should ever be on a hill or on anything. It should be of the hill. Belonging to it. Hill and house should live together each the happier for the other." Frank Lloyd Wright
If you can attend, please come to the meeting at 7 pm on Tuesday November 14 at Village Hall and let's try to protect this wonderful home and our neighborhoods.