Letter from Art Rublin: A Balanced District Budget and a Balanced Slate Will Serve the Scarsdale School District Community Well
Details

Written by

Joanne Wallenstein

Hits: 947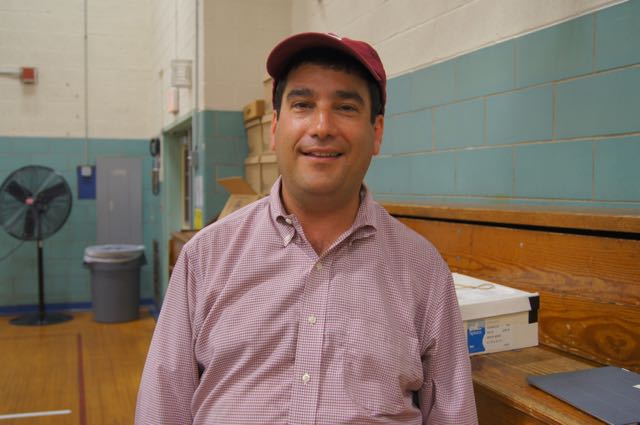 This letter was sent to us by Art Rublin, a former member of the Scarsdale School Board:

To the Editor: With respect to the proposed Budget for Scarsdale schools for 2020-21, unanimously adopted by the School Board on Wednesday May 15th: community members can expect to receive ballots soon for a mail-in vote to be completed June 9. I would urge community members to vote Yes, for reasons that include the following:
1) In the midst of the COVID-19 pandemic, the Budget proposed by the BOE strikes a sensible balance between sustaining the quality of Scarsdale's valued schools and taking into account the challenges the pandemic poses to community taxpayers.
The budget-to-budget increase associated with the proposed Budget is 1.19%, the second-lowest percentage increase over the thirty-nine budget years for which data is available -- going all the way back to 1982-83. And the tax levy increase is 1.66% (1.50% tax rate increase for Scarsdale; 2.31% for the Mamaroneck Strip); the tax rate increase for Scarsdale is the third lowest in the almost four decades since 1982-83.
With the pandemic in mind, the Board undertook several million dollars of reductions to the budget it had been considering. The tax levy increase associated with the proposed Budget, and the related proposed tax rate increase for Scarsdale, are among the lowest in a cohort that includes Edgemont (3.75% budget-to-budget increase; 2.99% tax rate increase); Mamaroneck (1.96% budget to budget increase; 1.76% tax levy increase); Bronxville (tax rate increase: "over 2%"); and Chappaqua (1.65% budget-to-budget increase; 1.49% tax levy increase).
2) Given the delay in this Budget vote and other exceptional circumstances this year, the Administration has stated that if the Board-proposed Budget is not approved by voters, there will not be time for a second community vote, and that a contingency budget would be imposed on Scarsdale schools.
Assistant Superintendent Stuart Mattey projects that a contingency budget would require approximately $2.4 million in reductions, including almost $650,000 in reductions in instructional staffing. School Board President Pam Fuehrer similarly has projected that teaching and learning would be "drastically impacted."
3) Scarsdale effectively has just one industry: our distinguished schools, which people move here for. The proposed Budget supports class-size norms, maintenance of instructional program, and security measures. If the Budget fails, it would be damaging not only for the education of our children, but also for our home values.
The School Board has worked diligently with the Administration to develop a proposed Budget appropriate for these times.
I would ask all voters in the community to vote Yes, and to vote for School Board Nominating Committee slate Robert Klein and Amber Yusuf for election to the School Board.
A 36-year resident, Bob is a retired architect, an empty-nester, and a service-leader with experience listening and building consensus. Bob's career has focused on helping large institutions make optimal architectural and real estate decisions. He has taught his expertise to his peer colleagues at Harvard's Graduate School of Design and lectured internationally on the importance of balanced decision making, weighing both data and mission. He brings a unique international perspective on education having studied in both England and Italy.
Amber, an engineer and MBA, is a working parent and 'hockey mom' who has served in countless Scarsdale leadership roles with distinction and integrity. Amber's many leadership roles have included Scarsdale Parent-Teacher Council President and Heathcote PTA President. Amber maintains an open mind and approaches decision making with a methodical, analytical approach.
A balanced District Budget and a balanced slate will serve the Scarsdale School District community well.

Arthur Rublin
Campaign Co-Chair
Coalition for Scarsdale Schools
Eagle Scout Constructs Dollhouses for Fire Training
Details

Written by

Joanne Wallenstein

Hits: 396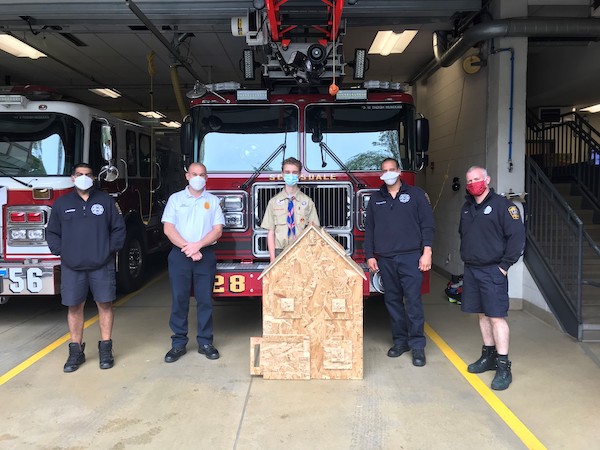 Boy Scout Tyler McCarthy from Scarsdale Troup 4 recently completed his Eagle Scout service project. His project was to construct four identical dollhouses called the "Palmer's Dollhouse" for the Scarsdale Fire Department. The Palmer's Dollhouse is a fire training prop that simulates fire spread throughout a structure based on the number and location of exterior openings. It teaches firefighters a realistic understanding of what we call "the flow path" in an outdoor classroom setting without needing to commit a great deal of resources.
These dollhouses will be a great training tool for both the career and volunteer firefighters of Scarsdale. Above find a picture of (L-R) FF Justin Mathew, Chief James Seymour, Boy Scout Tyler McCarthy, FF Mark Rosenfeld, FF Tim Duffy on May 8, 2020.
Unfortunately due to social distancing, the department was unable to hold an acceptance ceremony. Hitchcock Presbyterian Church is the Charter Organization for Scarsdale Troup 4.
SHS Drama Club to Perform "10 Ways to Survive Life in Quarantine" on Zoom
Details

Written by

Joanne Wallenstein

Hits: 869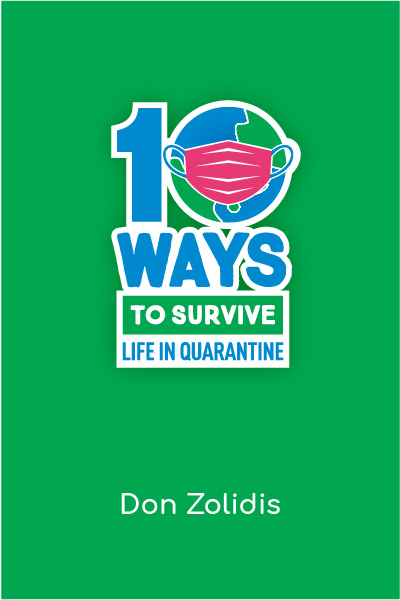 The SHS Drama Club will perform an online play on May 15 and May 16 on Zoom that is open to the entire community. The play titled, 10 Ways to Survive Life in Quarantine, is written by Don Zolidis.
According to Barbara Malecki, the Director of the SHS Drama Club, the idea for a ZOOM performance arose when the club suspected they would not be returning to school this year. Malecki said, "We did not want to let go of our spring show. We were originally going to perform "You Can't Take It With You." We continued to rehearse over Zoom after school closed, in the hopes we would return. As that became less and less likely, we knew we could not perform that particular show over Zoom, as it's just too physical. So I started looking for alternatives."
Asked who is performing in the play, Malecki said, "Seemingly practically the whole club. Not only did our spring play get cancelled, but also the musical put on by the senior class as well as spring sports. So we have nearly all the actors who would have been in You Can't Take It With You plus seniors who would've been in the senior class musical and students from 9th thru 12th who would've been playing softball, tennis, etc."
According to Malecki, "Playwright Don Zolidis is a pretty prolific living playwright. He's sort of a god in the Speech and Debate world, having written many plays that are used as Humorous Interpretation or Duo pieces (he's had a piece in the finals at National Championships nearly every year!), so I've always known his name from living and coaching in that world for so long. I'm in a Facebook group for theatre directors, where Don Zolidis shared that he had written a play specifically for and about our current circumstances. He offered directors a chance to read it for free. I read it, laughed all the way through, and then started asking permission from high school admin (they said YES!), applied for rights, got them and here we are!"
What is the play about? Here's a synopsis. If you're spending a long time at home, it can be a challenge to keep yourself occupied. Luckily, 10 Ways to Survive Life in a Quarantine is full of handy solutions, from putting on a musical with your dog, to becoming an announcer for a made-up sport, to falling in love with an inanimate object. Hey, we promised handy solutions - we never said they wouldn't be strange. Whether or not you're inspired to take up origami and squirrel observation, this new play written by Don Zolidis is sure to bring a laugh to anyone who finds themselves unexpectedly indoors. Appropriate for the whole family!
Malecki is overseeing the project as the main director, but because they had about five weeks to prepare, she also asked for volunteers to help direct small groups. So there are ten student directors, mostly juniors and seniors and one very eager freshman.
Will it be open to the entire community and here is the Zoom link: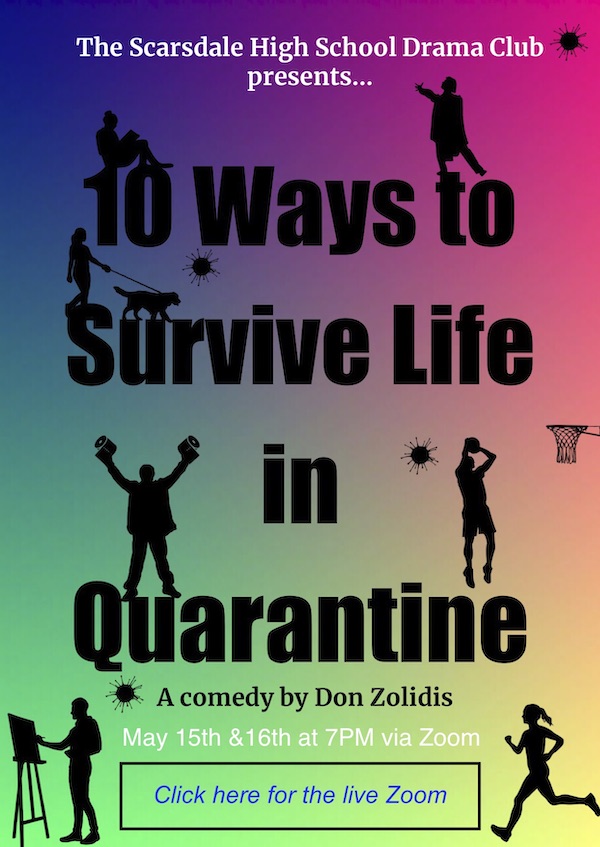 William Pitt-Julia B. Fee Sotheby's Hosts Virtual Open House Event on Sunday May 10
Details

Written by

Joanne Wallenstein

Hits: 403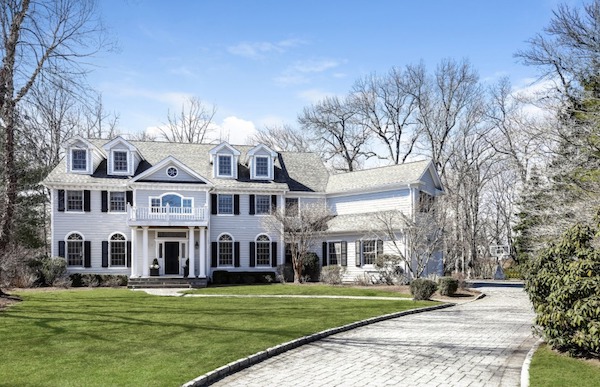 William Pitt-Julia B. Fee Sotheby's International Realty announced today that the firm will hold a company-wide virtual open house event covering all its territories on Sunday, May 10, the largest of its kind in the region. The event, running from 11am-4pm, will comprise approximately 50 virtual open houses spanning Fairfield and Hartford Counties, and the Shoreline in Connecticut, the Berkshires in Massachusetts, and Westchester County, New York.
The event will be hosted on Facebook, with agents conducting showings using Facebook Live. Guests can access the event page with links to all the virtual open houses here.
"By leveraging the network of more than 1.49 billion daily users through Facebook, we will be enabling our sales professionals to reach the widest audience of potential buyers possible," said Vincent Socci, Chief Operating Officer of William Pitt-Julia B. Fee Sotheby's International Realty. "What's incredible is how with a device they use every day, their smartphones, agents can now tour their listings virtually with potential buyers in a live setting, fielding questions and comments in real time. Leveraging technology is core to successfully adapting to a COVID world."
Agents can then post the finished videos to their Facebook business pages allowing for further views over time.
"Our first ever regional virtual open house enables consumers to step into the beautiful homes we represent without ever leaving their own," said Paul Breunich, President and Chief Executive Officer of William Pitt-Julia B. Fee Sotheby's International Realty. "We are excited to host the region's largest open house event this weekend and anticipate many more to come. It's just one example of our ability to handle every stage of the real estate process today—from showing to closing—in a virtual world."
How Well Do You Know Your Art History? Local Art Advisor Launches Daily Quiz to Keep Art Alive During the Pandemic
Details

Written by

Joanne Wallenstein

Hits: 1721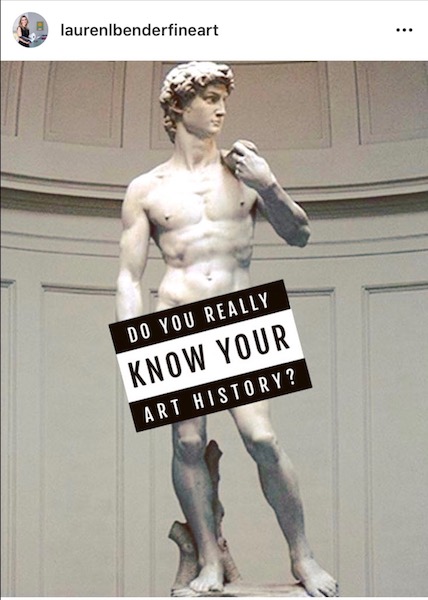 Which piece of public art was removed from New York City due to citizen outcry? Was it Keith Haring's 1986 Crack is Wack mural, Richard Serra's 1981 Tilted Arc, Damien Hirst's 2005 The Virgin Mother or Christo and Jean-Claude's The Gates (2005)? If you answered Serra's monumental sculpture, Titled Arc, you would have won -- or at least skidded in as a runner up -- on Lauren Bender's daily Instagram quiz, How Well Do you Know your Art History?
With galleries shuttered, spring auctions postponed and upcoming art fairs a pipe dream, art advisor Lauren Bender has taken to Instagram, but not to post a photo of a recent installation or current exhibition. To Lauren, quarantine called for something more: equal parts stimulation, distraction and, of course, some friendly competition.
On her Instagram page, Lauren put a virtual call out to all armchair historians, trivia buffs, friends, colleagues, followers and just about everyone else stuck at home, inviting them to participate in a daily art history challenge.
Every weeknight at 8 pm, she posts the day's challenge on her Instagram "story". Quizzes vary in genre and time period and range from the academic to the dishy. The first participant to correctly respond via direct message wins. Winners, and often the runners up, are announced the following day at 5 pm. Responses have been overwhelmingly enthusiastic, and Lauren has gotten a kick out of reconnecting with old friends and colleagues and even meeting several new clients.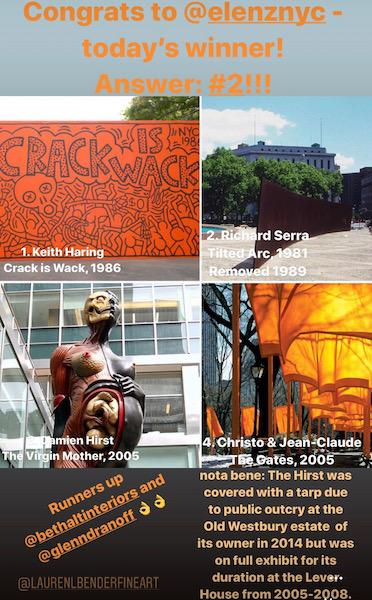 A resident of Scarsdale since 2011, Lauren is an art advisor, independent curator and owner of Lauren Levin Bender Fine Art Advisory LLC. She has been working in the New York art world for over two decades, guiding clients in the formation, acquisition, deaccession and management of modern and contemporary collections.
Asked about the impact the pandemic is having on the art world, Lauren said, "In a way, there is a candor and informality
going on right now that is making the art world more accessible and democratic."

To serve her clients from a distance, Lauren has been guiding both novice collectors and longtime art enthusiasts through online exhibitions and viewing rooms as well as joining live talks that she says wouldn't have been possible when she was running around the City. "Artists have been taking over their galleries' Instagram accounts on a weekly basis providing not only greater insight into their processes but also a window to their personalities, studios and homes," Lauren said.
"A screen will never replace experiencing a work of art in person, but this terrible moment in time has forced everyone to slow down," said Lauren. "I'm not saying it's all rosy – art professionals and artists alike are struggling and the pandemic will undoubtedly affect some of the art world's infrastructure like art fairs -- but it's important to remember the art world existed long before the commercial art fair," Bender points out.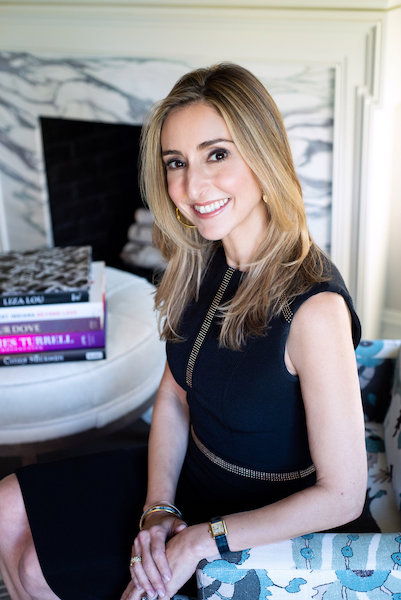 Lauren Bender"We're all waiting to see not just when, but also how, the art world will fully reopen its doors," said Lauren. "But for now, it's clear collectors are starting to resurface, whether to begin acquiring again or just eager for cultural experiences they've been missing."
Lauren points out we often forget that some of today's most celebrated artistic achievements stemmed from unprecedented historical moments. "Much of the world's most iconic works of art were created under duress or worse," said Bender. "Think of Picasso's Guernica or Dorothea Lange's Migrant Mother. What artists will make of this time has yet to be seen. It's something for us all to look forward to."
For now, Lauren remains at home in Scarsdale, cooking, cleaning, home schooling, and carrying on as an art advisor - sheltered in place. Play along with Lauren or just follow for fun on Instagram @laurenlbenderfineart.