Scarsdale-Related Photos and Documents Sought for Scanning Event
Details

Written by

Joanne Wallenstein

Hits: 222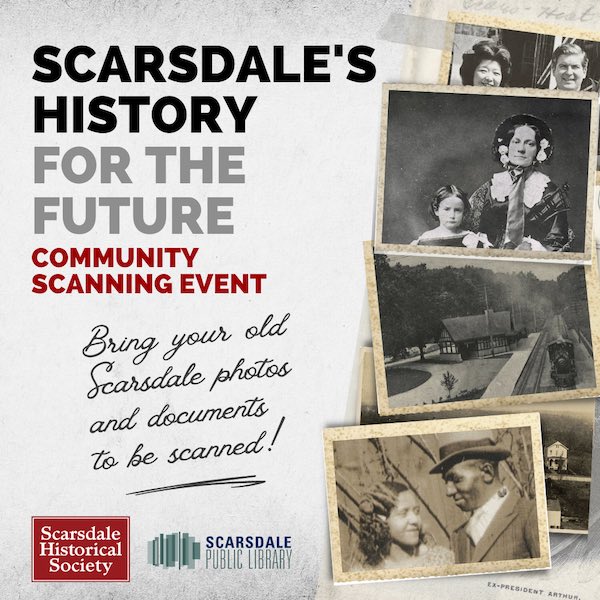 Scarsdale Historical Society to Preserve Memories for Archives
The Scarsdale Historical Society is pleased to announce "Scarsdale's History for the Future," an upcoming community scanning event on Saturday, October 1st from 1:00-3:00 PM at the Scarsdale Public Library. The community is asked to bring in their Scarsdale-related historic photos and documents that can be digitized, at no charge, and any media will become part of the Village's archives.
The project is part of the Scarsdale Historical Society's mission to preserve and share Scarsdale's unique and continuing history. The organization is seeking old photographs, fliers, diaries or documents – anything that tells the story of Scarsdale and its residents. Paper documents and photographs no larger than 11 inches by 17 inches may be digitized during the scanning event. If items brought cannot be scanned at that time for any reason, other arrangements can be made.

During the scanning event, visitors will also enjoy a small exhibition featuring items from Scarsdale's history, and also a selection of rare artifacts that have national importance. The Scarsdale Public Library will be showing a book of town minutes starting in the 18th century; Scarsdale High School yearbooks from the 1930s; and maps of the village from the 19th and early 20th centuries.

Seth Kaller, a leading American history dealer and collection-builder and a Scarsdale Historical Society trustee, will display valuable original documents and artifacts, including: the only copy in private hands of New York's first printing of the Declaration of Independence (July 11, 1776; not Scarsdale, but close – the state's assembly met in White Plains to vote in favor of independence, and the document was printed in New York City near Wall Street); one of Alexander Hamilton's most revealing love letters to Eliza, written from Dobbs Ferry in 1780; Jesse Owens Congressional Gold medal; Ruth Bader Ginsburg's law books; and a NY Votes for Women suffrage broadside.

"We encourage everyone to dust off Scarsdale-related photos and documents from their attics and basements so they can be properly preserved and enjoyed for years to come," stated Randy Guggenheimer, President of the Scarsdale Historical Society. "We are grateful to the staff at the Scarsdale Public Library for making this effort possible."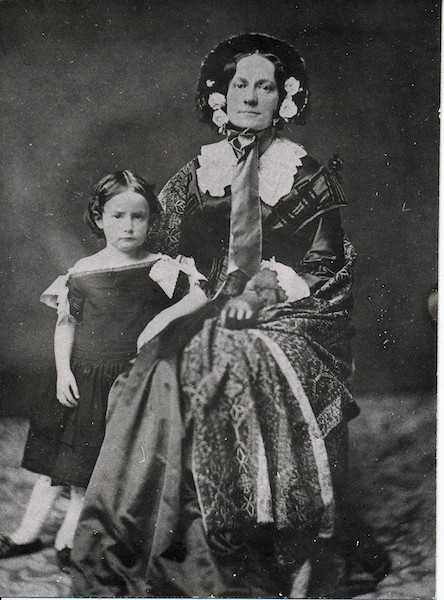 Nineteenth-century Scarsdale resident Valeria Dean Burgess with child, a photo that has been donated to the Scarsdale Public Library archives. Historic photos from all eras are welcome at the scanning event.
Registration for the scanning is encouraged at https://www.scarsdalelibrary.org/event/history-future. Questions can be emailed to info@scarsdalehistoricalsociety.org.
About the Scarsdale Historical Society
The Scarsdale Historical Society exists to discover, preserve, and disseminate historical information, as well as inspire others to learn about and contribute to the history of Scarsdale and the Central Mid-Westchester Region. The Scarsdale Historical Society accepts grant applications for projects that meet its mission, particularly those that will inspire others to learn about the history of Scarsdale and the surrounding communities. Learn more at www.scarsdalehistoricalsociety.org.
Scarsdale Boys Soccer Team is 7-0 and First in the State
Details

Written by

Hadley Schwall

Hits: 1128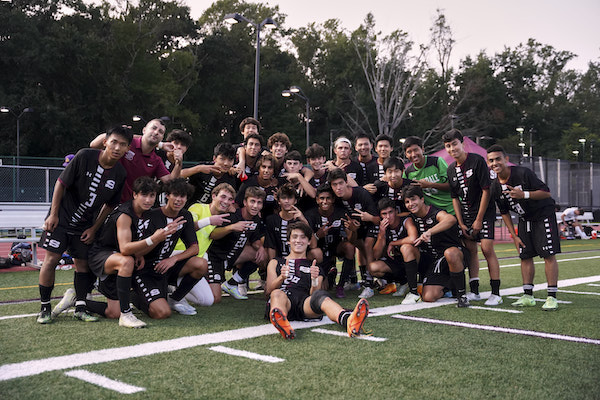 (Updated September 22) Sixth in the nation. First in the state. Scarsdale Boys Varsity Soccer has made a name for themselves with a tremendous 7-0 start to the season. Since a heavy loss to Mamaroneck in the section finals last fall, they have only grown stronger and more connected than ever.

With only one goal conceded this season, goalie Lucas Kantor is determined to keep that statistic running. He works harmoniously with defenders Alex Duval, Matthew Choe, Zach Ruback, and David Wang. They make up this strong foundation that allows for such success offensively. On the other end of the field the team's striker, Leo Khang, uses his elite finishing abilities to fire balls into the net. Rising star, Lev Stahl, at defensive midfielder, has become a key component to the team's movement on the field and wins every aerial duel he encounters.
There would be no team without the Galeano Brothers. Captain Nico Galeano at central attacking midfielder, has shown us time and time again his playmaking skills and vision on the field. Last week he was voted Lohud Player of the Week after his overtime goal to win the game against Arlington. His younger brother, Lorenzo Galeano, does not live the name down. He displays dribbling skills, gliding by defenders, and draws fouls with ease. Their brotherly connection, that has been developing since the days of 1v1's in their basement, is evident on the field.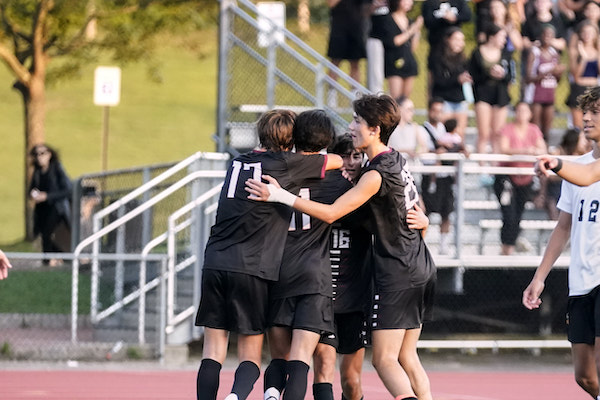 It figures that eight of the eleven starters play together on the New York Premiere Football Club, thus continuing their joint training in the offseason, furthering their innate interconnectedness. Their coach, Marcos Monteagudo, sees their potential to go far this season and knows how to get them fired up and keep their infectious momentum rolling.
Dominating the field in all of their matches thus far and defeating rival Mamaroneck last Wednesday, not only have they asserted themselves as a force to be reckoned with, but a brotherhood on and off the field.
Footnote:
On Tuesday 9/19 the team continued its winning streak, defeating Mt. Vernon 4-1 in a home game at Scarsdale.
Coming up:
Thursday away v John Jay @5
Saturday away v Harrison @6
Article by Hadley Schwall, photos by Elliott Zhang. See more here.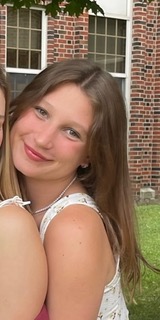 Hadley Schwall is a Scarsdale High School Senoir who loves to write both as a journalist and creatively. She also dances ballet and is an active member of the Scarsdale community.
2022 Procedure Committee Invites Residents to Run for CNC
Details

Written by

Joanne Wallenstein

Hits: 340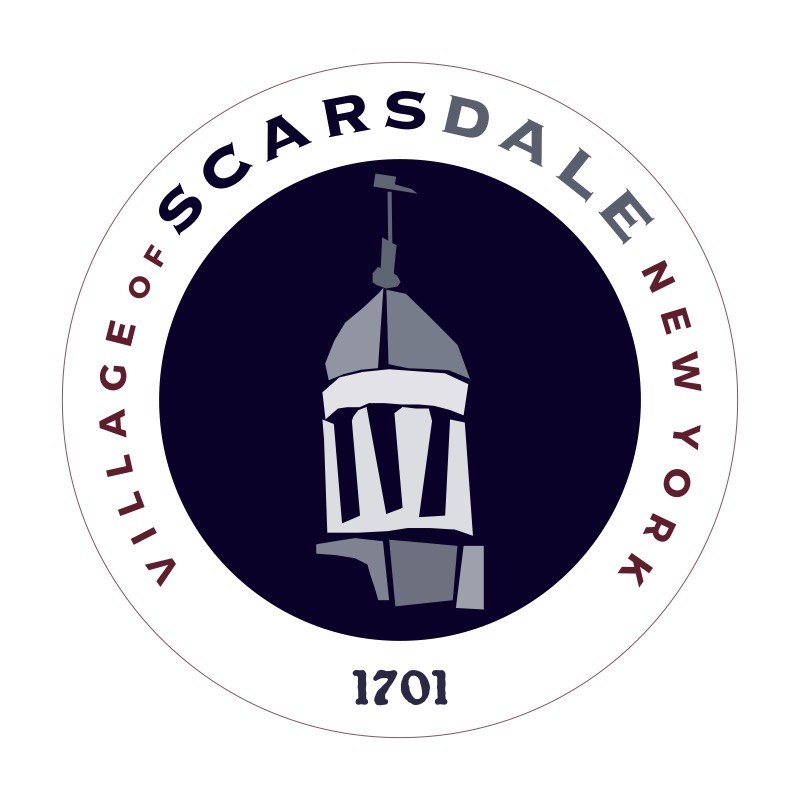 The Procedure Committee (PC) invites Scarsdale residents to run for a position on the nonpartisan Citizens Nominating Committee (CNC). Thirty voting members on the CNC, six representing each of the five elementary school districts, will interview, evaluate, and select candidates running on the nonpartisan slate for open Village offices in the Tuesday, March 15, 2023 Village Election.

A candidate for membership on the CNC must be a qualified voter (U.S. citizen and 18 years of age or older) and a resident of Scarsdale for at least two years. The CNC application is simple, consisting of a biographical form and a 10-signature petition signed by the applicant's neighbors. Instructions for filing can be downloaded on the PC's website here.

The deadline for submitting the CNC application is Friday, September 30, 2022. The CNC election will be held at the Scarsdale Library on Tuesday, November 15, 2022 from 7 am to 9 pm or by mail-in ballot.

The CNC meets 5 or 6 times on weekday evenings beginning at the end of November 2022, venue to be announced. CNC meeting dates for 2022-2023 are: Monday, November 28, 2022 (Organization Meeting); Wednesday, December 7, 2022; Wednesday, December 14, 2022; Wednesday, January 4, 2023; Wednesday, January 11, 2023; and if necessary Wednesday, January 18, 2023. If in person meetings are not feasible, the CNC will meet virtually on the Zoom platform instead.
The PC is still accepting public comments on proposed amendments to the Non-Partisan Resolution until September 30.
Access to a public comment summary of proposed changes on the PC website is here:
A public comment markup of the current Non-Partisan Resolution is here:

For more information contact PC Chair Michelle Sterling, michellesterling1@gmail.com, or PC Vice Chair Peri Zelig, perizelig@gmail.com. The other members of the 2022-2023 Procedure Committee are: Christian Callaghan, Susan Douglass, Madelaine Eppenstein, Carly Grossberg, Elena Kanner, Jon Krisbergh, Liz Lashbrook, Barry Meiselman, BK Munguia, Abigail Sterling Olsen, Camille Roche, Emily Shteinhauz, Ilissa Siegel, and Jay Wechsler.
Michelle Sterling, Chair
Peri Zelig, Vice Chair
Procedure Committee
Metro Deli Shutters Diner on Scarsdale Avenue
Details

Written by

Joanne Wallenstein

Hits: 3252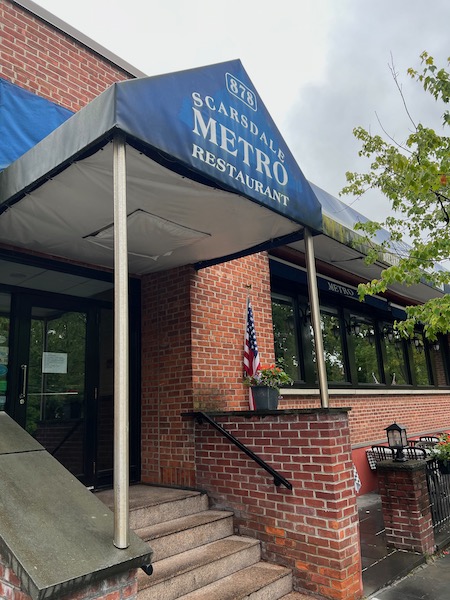 Yet another staple of the Scarsdale restaurant scene has unexpectedly closed their doors. You'll no longer be able to grab coffee, a wrap, a chopped salad or a grilled cheese at Metro Deli on Scarsdale Avenue. The restaurant, which has been open as a diner for 22 years is now dark, and a sign on the door says,
Dear Metro Customers
It's been a pleasure and privilege to have served you and your families for the past 22 years. We are so grateful for your support, friendships and memories.
We look forward to seeing you at our sister restaurant
Metro Deli Restaurant and Catering
4 Palmer Avenue (Five Corners)
(914) 472-4760
We spoke to Metro Deli owner Gus Catechis who has been operating the restaurant with his partner Stavros Maravegias, along with Metro Deli on Palmer Avenue. Asked why they were shutting down he said, "It's been 22 years and we're tired. We want to concentrate on one location."
The property itself is owned by Rush Wilson, but the two partners sold the assets of the business to a local resident who plans to open a French restaurant on the Scarsdale Avenue site.

Did Covid affect their decision? He responded, "Those were dog years. But Covid did not affect our decision. We made a deal."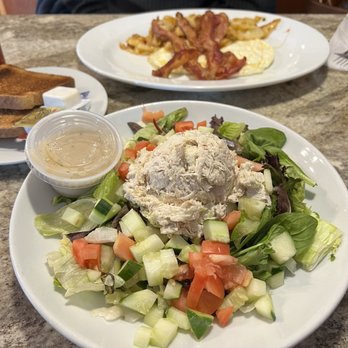 So if you're looking for a place to meet a friend for coffee, eggs, a sandwich and more, Gus will be happy to welcome you at the Metro Deli on Palmer Avenue.
Legislators Pass New Law Protecting Campers from Sexual Predators
Details

Written by

Joanne Wallenstein

Hits: 467
Assemblymember Paulin, Senator Reichlin-Melnick, Assemblymember Zebrowski, Deerkill Camp Director Todd Rothman, Deerkill Camp StaffAssemblymember Amy Paulin (D-Westchester) and Senator Elijah Reichlin-Melnick (D-Rockland/Westchester) visited Deerkill Day Camp in Suffern to discuss a new law they authored to help protect campers across New York State. Members of the New York State Camp Directors Association who advocated for the bill joined the legislators for the announcement about the bill (S3966B/A8136B) being signed into law.

The new law that Paulin and Reichlin-Melnick championed in their respective chambers requires all children's camps in New York State, including unregistered camps which are often single-purpose camps like a soccer clinic or a band camp, to check whether employees are listed on state and national sex offender registries.

Assemblymember Amy Paulin said, "When parents send their children to summer camp, they want their children to have a fun and healthy experience, but foremost they need to know that they are in a safe environment. With this new legislation, all camps are now required to check their employees' and volunteers' backgrounds on both the state and national sex offender registries. I'll continue to fight for common-sense laws such as this to protect children and give families peace-of-mind when sending their children to camp in New York State."

Senator Elijah Reichlin-Melnick said, "This is a common-sense law. For too many years, parents would send their kids to camp assuming that the counselors had been required to go through a background check to make sure that they were not on the sex-offender registry. And yet until now, for thousands of kids in New York attending unregistered camps, that was not the case. I'm proud to have introduced and passed this bill in the Senate, and I will continue to fight for laws to protect the children of New York State."

Assemblymember Ken Zebrowski said, "Parents must have confidence that every camp in NY state is conducting proper background checks for their employees. This bill closes a loophole that put countless kids at risk and I was proud to support Senator Reichlin-Melnick and Assemblywoman Paulin as they got this legislation passed and signed into law."

Todd Rothman, Deerkill Day Camp Director & New York State Camp Directors Association Board Membersaid, "Summer camp holds a special place in the development of children. It provides them a unique opportunity outside of the traditional classroom setting to build self-esteem while gaining confidence and skills in a safe and supportive environment. But every long-standing director knows a camp is only as good as its staff. This important legislation is a critical step in ensuring that staff at all camps, registered and unregistered, are subject to background checks that will further provide parents with the confidence that their child will be in good hands each summer. We cannot thank Senator Reichlin-Melnick, Assemblymember Paulin and Governor Hochul enough for their efforts in ensuring that all campers in New York State are supported by qualified and capable staff."

"Camps are formative, happy experiences for children, but above all they need to be safe," said Jamie Sirkin, President, New York State Camp Directors Association. "We thank Assemblymember Amy Paulin and NYS Senator Elijah Reichlin-Melnick for their work in authoring and passing legislation which requires all camps in New York State to screen potential employees on the national and state sex offender registries - safeguarding the welfare of children. We applaud Governor Hochul for signing this critical piece of legislation into law, helping to further ensure that children at summer camps will be in a safe environment."

Kyle A. Stewart, Executive Director, Alliance of New York State YMCAs remarked, "The health and safety of children is the number one priority of YMCAs across the Empire State. Summer camp experiences are an integral part of positive childhood development, which is the Y's mission. We strive to promote and support all efforts that strengthen child protection provisions at both state and federal level. To that end, background clearances such as these are an important tool that encourages programs to achieve due diligence when hiring staff and choosing volunteers."