Locals Attend March for Israel Rally in Washington
Thursday, 16 November 2023 12:06
Last Updated: Wednesday, 22 November 2023 07:49
Published: Thursday, 16 November 2023 12:06
Joanne Wallenstein
Hits: 904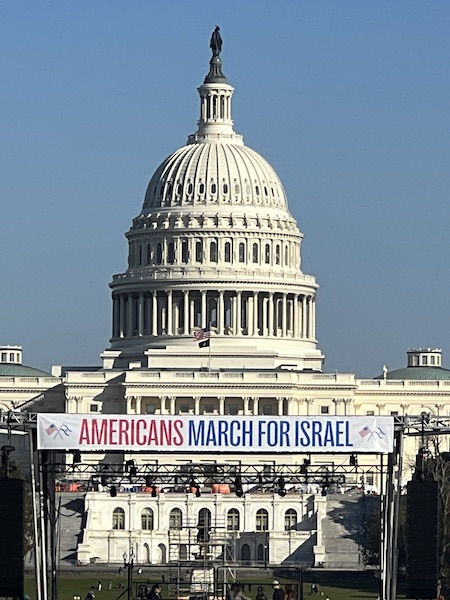 Photo Credit: Cynthia SamwickTwo busloads from Westchester Reform Temple and twelve from synagogues in White Plains were among the 290,000 people who travelled to Washington D.C. on Tuesday November 14 to demonstrate support for Israel on the mall. The press reported that the March for Israel Rally was the largest Pro-Israel demonstration in history.
Speakers included:
-ActressTovah Feldshuh, Graduate of the SHS Class of 1966
-CNN Political Commentator Van Jones
-NYS Senator Chuck Schumer
-House Speaker Mike Johnson
-Senator Joni Ernst
-House Minority Leader Hakim Jeffries
-Ambassador Deborah Lipstadt
-Actress Debra Messing
-A video address from the President of Israel Isaac Herzog
-Rachel Goldberg, mother of a hostage
Cynthia Samwick said, "Participants represented a diverse tapestry of Jewish life, with individuals spanning various religious beliefs and backgrounds. Among them were students, groups of old and new friends, families, neighbors from near and far, and Israelis, all united in a peaceful display of solidarity. The atmosphere was awe-inspiring, evoking a unique sense of hope and spirit. Contrasting the event's harmony, the gathering served as a stark juxtaposition to those who advocate violence and hate, highlighting the contrast between peaceful unity and destructive discord. Am Yisrael Chai."
Another resident reported that the demonstration was peaceful but the crowd got fired up at times with frequent chants of "Bring them Home, Am Yisrael Chai, Never Again, and at one point, No Cease Fire."
It was an exhausting day for those who travelled from Westchester as buses left a 6 am and did not get back until 11 pm. All in all it was a 16 hour day – with a two hour rally.
State Assemblywoman Amy Paulin travelled with the two busloads of people from Westchester Reform Temple. She said, "I was proud to march today in solidarity with Israel and against anti-semitism and hate! Together We Will Prevail! יחד ננצח"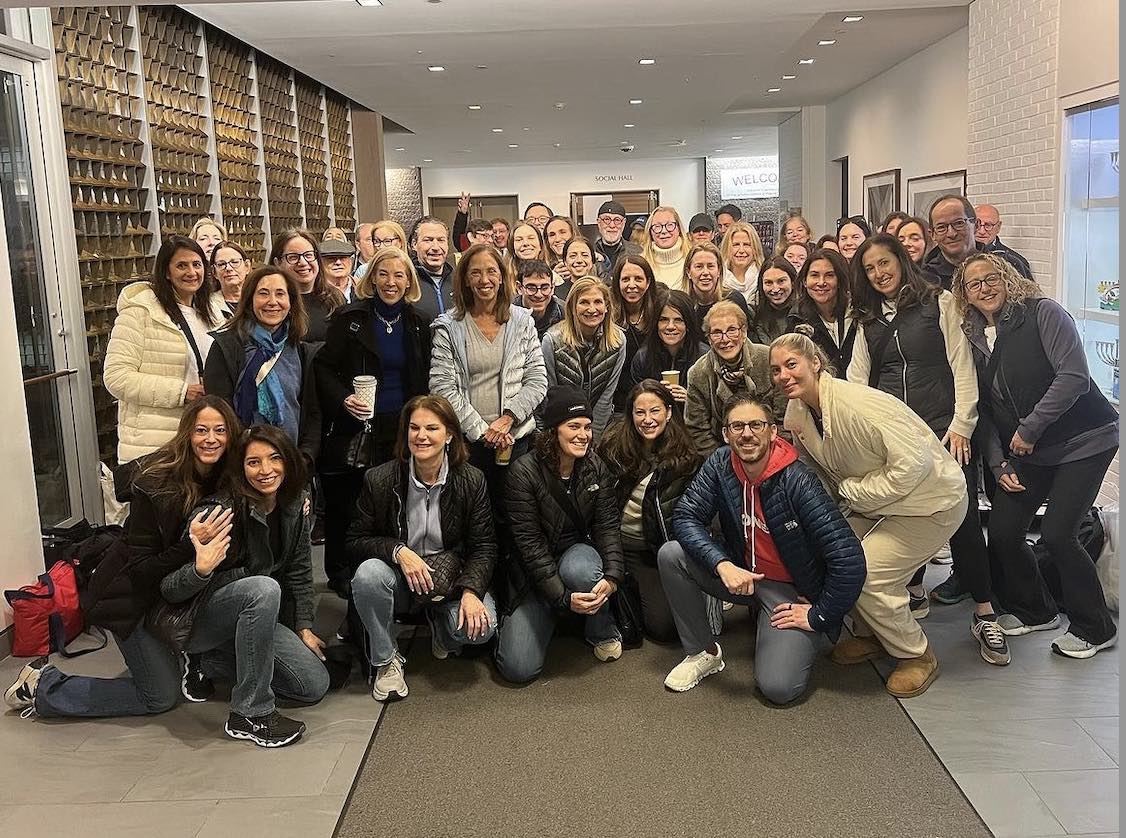 Amy Paulin, Rabbi Blake and two busloads from Westchester Reform Temple.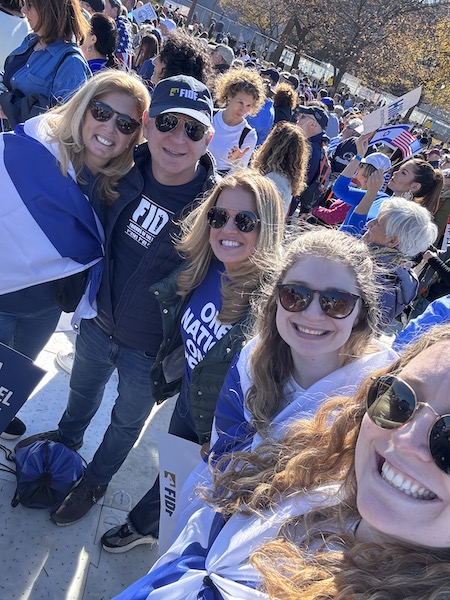 Former Village Trustee Rochelle Waldman, Former Mayor Marc Samwick, Cynthia Samwick and Jessica and Sydney Waldman.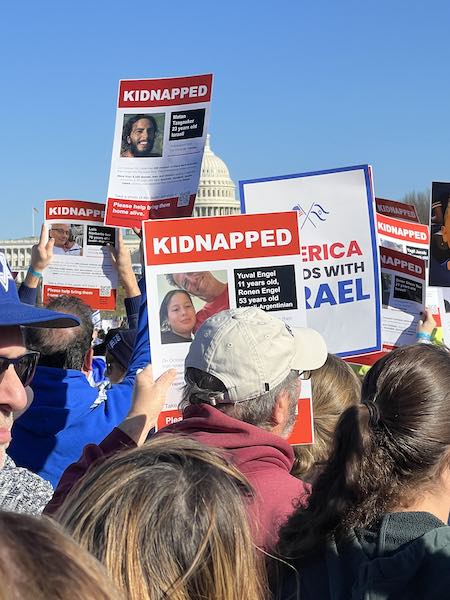 Photo Credit: Cynthia Samwick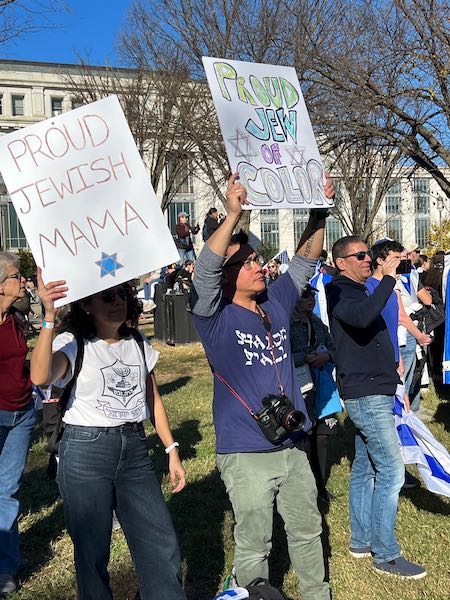 Photo credit: Flo Wiener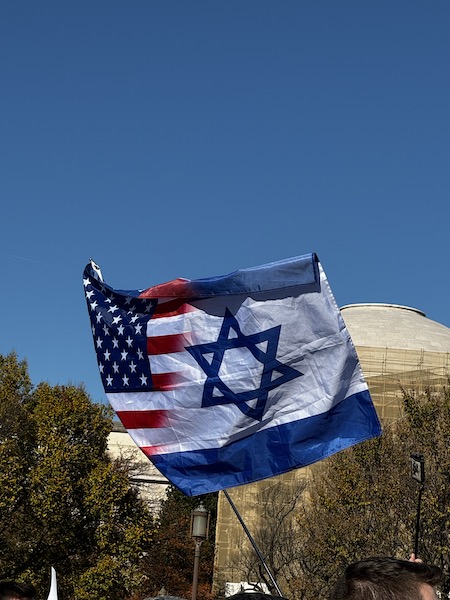 Photo Credit: Cynthia Samwick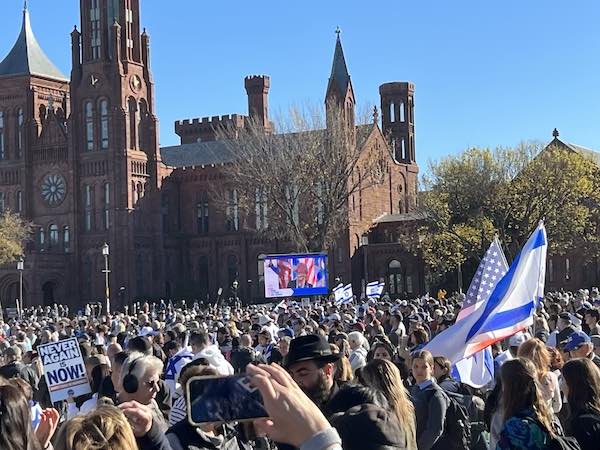 Photo Credit: Flo Wierner