Con Edison Reviews Improvements To Reduce Widespread Outages
Thursday, 10 October 2013 16:14
Last Updated: Thursday, 10 October 2013 16:21
Published: Thursday, 10 October 2013 16:14
Hits: 3316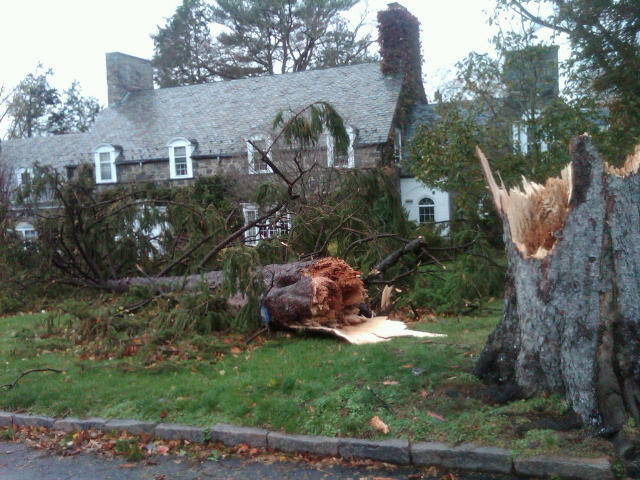 If another storm with the caliber of Hurricane Sandy comes through Scarsdale, will power outages be as extensive? That was the subject of a meeting with the Scarsdale Board of Trustees, Village Managers and representatives from Con Edison on Tuesday night October 8 at Village Hall.
Last January, the trustees met with Con Edison to review measures that could be taken to decrease widespread power outages and to get help here sooner if outages do occur.
At the meeting on October 8, Con Edison reviewed steps they have taken since that time and ongoing work that is being done to improve emergency service. On hand were Tony Suozzo, who is the General Manager of Con Edison for the Bronx and Westchester, Steven Parisi, Richard Boscarino and Jane Solnick.
Here's some of what has been done to help:
Personnel : Con Edison is working on ways to train and use "underground resources" or other Con Edison personnel who do not usually work on the wires to back up teams during the storm. Retirees will also be tapped to come back to work in the event of a storm, provided they remain qualified.
Mutual Aid: They have streamlined the process to recruit "mutual assistance" from other utilities around the country so that these teams can come to our area more quickly when needed. New "business rules" are in place to insure coverage from other teams in the event of widespread outages.
Liaisons: Three municipal liaisons have been assigned to Scarsdale who are familiar with our roads, public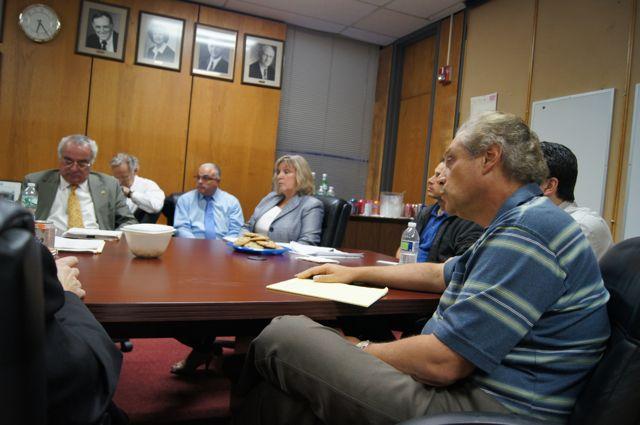 buildings and infrastructure. These same liaisons will remain here during a storm.
Power Grid: Con Edison has supplied a map of the power grid to Village managers.
Utility Poles: All of the utility poles have been tested and those that were found to be damaged have been replaced with sturdier aluminum poles. When poles are hit by car, Con Edison replaces those damaged poles with the new poles.
Between January and April 2013 outside contractors worked in Scarsdale to repair the temporary fixes made to the wires during the storm and to install new utility poles where needed. There were about 40 extra overhead crews here doing storm "hardening " work.
From April through June, 2013 fuses were installed to limit the extent of outages. About 84 new fuses were installed in Scarsdale. Switches and isolating devices were installed to interrupt long stretches of feeder lines and prevent widespread power outages.
Con Ed is also doing extensive tree work, and said that following the storm residents were more willing to have trees that overhang power lines trimmed or removed.
Gas Lines: Trustees asked Con Edison about the wait time to have a new gas line installed in a home. Con Ed reported a backlog and says it now takes 4 -6 months to have a gas line installed – which many need to install a home generator. They reported they are getting 50-60 requests a week from County customers and are completing 20-30 per week. They are trying to reduce the wait time to 60 days.
Both the Village Managers and the Trustees seemed generally pleased with the progress made by the utility company – with one exception. Trustee Jon Mark ended the meeting by saying, "My one disappointment is the speed at which you are training this back-up team. We need to move this along."