Vital Aging Workshop Draws Crowd on a Rainy Day
Monday, 30 April 2018 12:19
Last Updated: Wednesday, 02 May 2018 10:48
Published: Monday, 30 April 2018 12:19
Sarah Kazan
Hits: 2953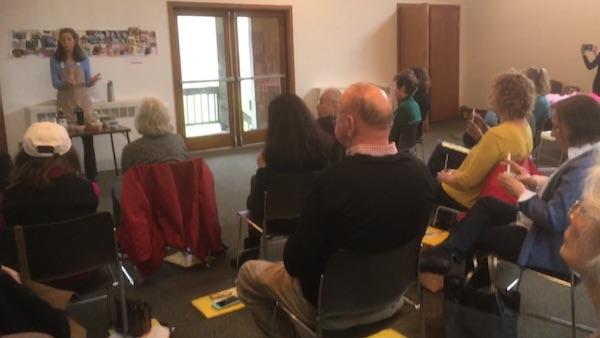 Daryl Moss demonstrating a healthy recipeRain showers didn't stop the steady stream of attendees filing into the Girl Scout House Wednesday, April 25th morning to hear presenters from the Women's Enterprise Development Center's (WEDC)'s Senior Providers' Network. Also on hand showing their support for the Vital Aging Program were dignitaries Mayor Dan Hochvert and Trustee Lena Crandall.
The four presenters spoke on various aspects of wellness. Physical therapist Molly Roffman of StepWISEnow, Holistic Health Coach Daryl Moss of Mission to Wellness, Anna Diehl of Awaken Seniors, and Nancy Kessler of Memoirs Plus offered a captive audience their expertise on balance fitness, holistic nutrition, sensory activities and memoir creation and recording.
The free Vital Aging workshop was made possible through Scarsdale Edgemont Family Counseling Service's Aging in Place Initiative. Vital Aging workshops are offered periodically throughout the year, in collaboration with Scarsdale Recreation's Seniors Program, for the benefit of the older adult community. For more information please contact Maryellen Saenger, LMHC, 914-723-3281 or msaenger@sfcsinc.org.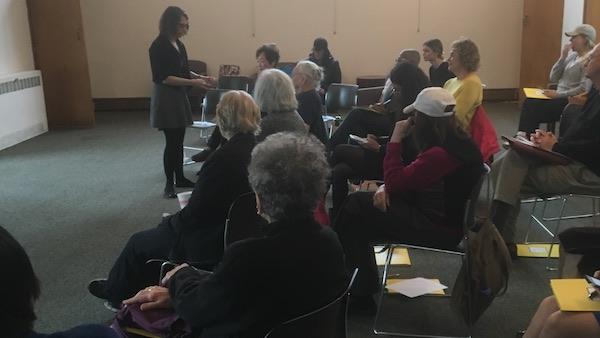 Anna Diehl on Stimulating Sensory Activities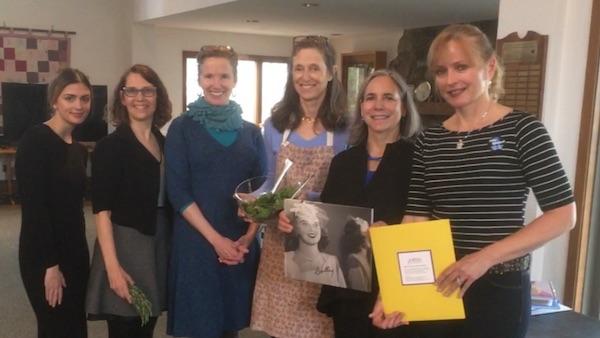 Pictured Left to Right: Tatiana Nitis (SFCS), Anna Diehl, Molly Roffman, Daryl Moss, Nancy Kessler, and Maryellen Saenger (SFCS)
Nancy Kessler tips on memoir recording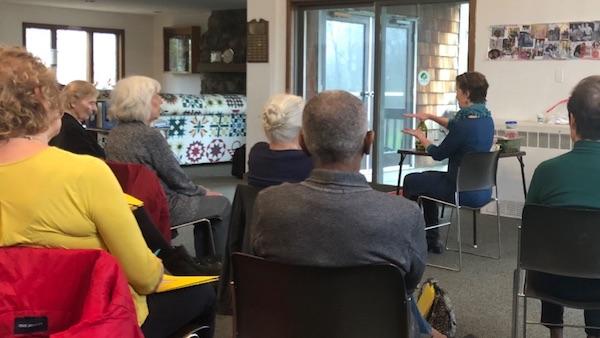 Molly Roffman offers balance demonstration