Little Free Library Allows Neighbors to Share Books
Saturday, 24 August 2019 16:33
Last Updated: Saturday, 24 August 2019 16:38
Published: Saturday, 24 August 2019 16:33
Jordy Love
Hits: 2006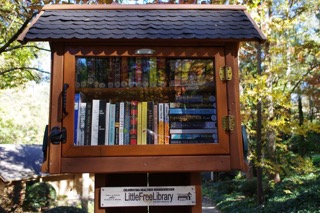 The Little Free Library, a non-profit organization that works to promote a love of reading, cultivate community and inspire creativity is celebrating it's 10th anniversary this year. This book sharing movement was started in order to allow neighbors and community members to share books with one another. Over 120 million books have been exchanged in more than 90,000 Little Free Libraries since 2009. There are Little Free Libraries all over including all 50 states and 92 countries across the world. Not only has the organization established relationships between books and readers but has also strengthened the relationships between neighbors who go to the libraries and share their favorite stories.
The libraries are unconventional; they are small, weather proof structures that contain books and are often placed on front yards in order to make them easily accessible and visible in high foot traffic areas. In order to be officially called a Little Free Library, it must be registered with an official charter sign and charter number however there is no standard structure or shape for a free book exchange. I recently purchased a kit to build my own Little Free Library and I am excited to donate my books and learn more about my community through the books they enjoy.
Learn more about building your own Little Free Library here.