Letter to the Editor: What Happened to the Trees Along the Bronx River Parkway?
Monday, 23 November 2020 16:41
Last Updated: Monday, 30 November 2020 12:14
Published: Monday, 23 November 2020 16:41
Joanne Wallenstein
Hits: 714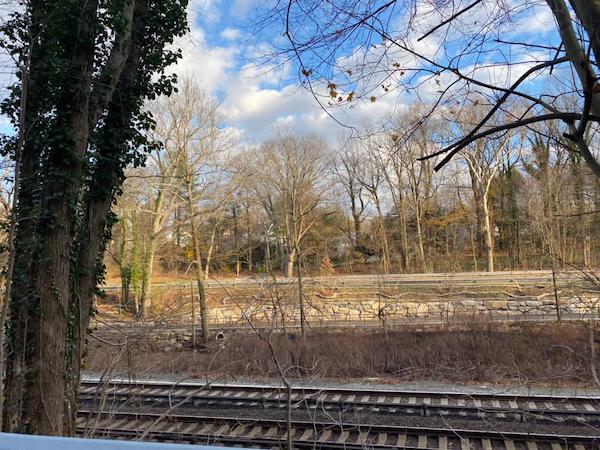 We received the following letter from Edgemont resident Comert Guneri, expressing his dismay about the loss of trees during the construction of the bike path along the Bronx River Parkway:
To the Editor: I would like to refer to your article regarding subject matter back in April 2017. As you are aware Westchester Parks and Recreation have already started the pathway project that connects Hartsdale and Scarsdale. I live in Edgemont in Hartsdale and have been a resident for almost 40 years in the same home.
What I like about my area is how peaceful and quiet it has been for so long. I have recently noticed a lot of noise coming from the Bronx River Parkway which we never heard before. As I further investigated, I saw the disaster on the Bronx River Parkway along the new pathway that is currently being built. I did a further search online and came across your article.
They have cut down so many trees there is almost nothing left. Hence the reason so much noise is being heard from inside and outside my house. The Bronx River Parkway and the train traffic are almost literally going through my living room.
Although, I am a supporter of this project I feel that it has NOT been done correctly. I would like to mention that we are very fortunate to live in this area as it "VERY SPECIAL" and must be maintained that way.
Your article said only about 200 trees would be cut down but it's obviously a lot more. I went on Google Maps and took some screenshots of the previous photos showing many trees along the Bronx River Parkway.
If you go and look now at the same area you may end up crying.
I kindly ask you to follow up on the project as it has done more harm than good. I believe if the same project was done on the other side of the Bronx River Parkway it would have been less painful for everyone.
I am sure the residents along the other side of the Bronx River Parkway probably think the same thing since they must be hearing a lot of noise from the train tracks, and Piipeline road as far as Central Avenue.
The trees were so dense that all that noise was being absorbed by the trees. But now there is no place for the noise to bounce off.
This is NOT something I usually do but since I live in an area where I am paying the highest tax rates in the country I think I at least deserve some peace and quiet.
Comert Guneri
45 Midvale Road
Hartsdale, NY 10530