School Board Nominating Committee Announces Election Results
Wednesday, 13 January 2021 10:56
Last Updated: Tuesday, 21 September 2021 12:52
Published: Wednesday, 13 January 2021 10:56
Joanne Wallenstein
Hits: 1900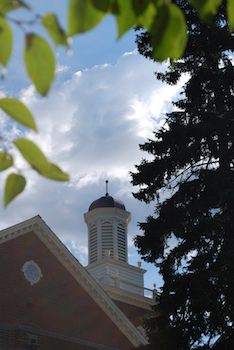 Eleven candidates have been elected to join the Scarsdale School Board Nominating Committee for 2021. The following candidates were elected:
Edgewood – Alan Meizlik and Valerie Phillips
Fox Meadow – Zachary Altschuler and Lauren Kitain
Greenacres – David Fenigstein and Jennifer Teigman
Heathcote – Lauren Breslow Hammer and Jennifer Goldfarb
Quaker Ridge – Stephanie Israel, Stacey Strauss and Mauri Zemachson
A total of 555 votes were cast in the election, all by mail-in ballot.
Vote totals by neighborhood were as follows:
Edgewood – 119
Fox Meadow – 151
Greenacres – 149
Heathcote – 32
Quaker Ridge – 104
This year's new SBNC members will join the continuing members of the committee, each serving a three-year term on the SBNC followed by a 2-year term as part of the SBNC Administrative Committee.
The SBNC will have its first meeting on January 24, 2021, and by the end of March it will nominate two candidates for the Scarsdale Board of Education to fill the seats currently held by Pamela Fuehrer (completing her second term on the Board of Education) and Alison Singer (completing her first term). All Scarsdale residents are welcome to propose Board of Education candidates to the SBNC chair at sbncchair@gmail.com. The SBNC Board of Education candidates, along with any other candidates who may choose to run, will stand for public election May 18, 2021 at the same time as the school budget vote.