On Your Walk Today: Reader Photo Gallery
Thursday, 23 September 2021 11:54
Last Updated: Friday, 24 September 2021 17:36
Published: Thursday, 23 September 2021 11:54
Joanne Wallenstein
Hits: 749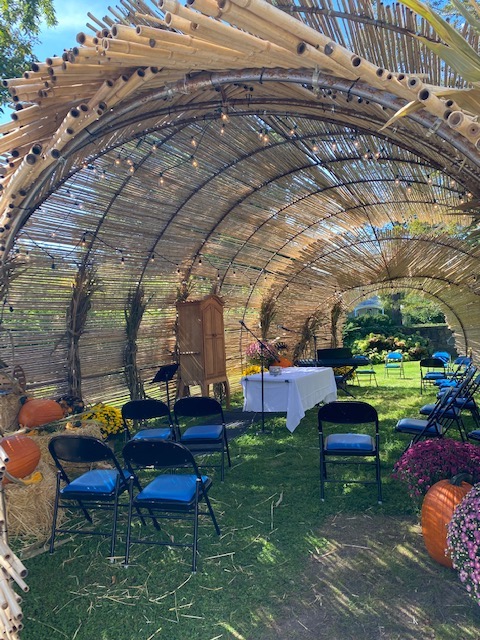 As the seasons change there's always something to see as you navigate Scarsdale. Whether you're walking, biking or even driving in your car, you're bound to notice flora and fauna, animal life, flooding, azure skies or sunsets and man made additions to the landscape.
This week we're launching a new column, "On Your Walk Today," where we will publish user photos. We welcome your contributions. Notice something? Take a photo and email it to scarsdalecomments@gmail.com.
Here are are the first two photos: One of the Sukkah at Westchester Reform Temple and another of a scenic sky over the Heathcote Five Corners.
Send us your photos of local scenery at scarsdalecomments@gmail.com.