Letter to the Editor: Building Trust and Moving Forward
Thursday, 30 June 2022 13:28
Last Updated: Thursday, 30 June 2022 13:28
Published: Thursday, 30 June 2022 13:28
Diane Greenwald
Hits: 670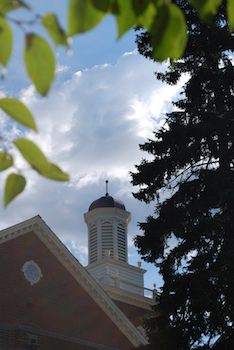 This letter was written by Diane Greenwald.
It is unfortunate that the slim report released yesterday about the District payroll tax issues did not come with greater analysis by the board. I hope they will share more in the near future about what this means for the District going forward. Did this report meet their expectations? What did they learn and what questions remain? I want to acknowledge their efforts as intentional and responsible, if not perfect. They are committed to transparency, but they can do more, and I encourage them to consider how. Transparency does not mean all actions are public, but that all actions are contextualized and explained. I hope they will return to the public with greater insights and explain how they will take their learning and concerns forward.
What I think I get from the report and the sanction letters for senior staff, is that this chapter was a mistake, apparently human error without a crime, and hopefully it will be fixed, Scarsdale will eventually get the money back from an understaffed IRS, and new procedures will ensure this error doesn't happen again. The good news is this mistake did not directly harm children. The bad news is we now know that the former superintendent lied and withheld information, seemingly out of self-serving arrogance, and his senior staff was too disenfranchised or too scared to connect directly with the board on this matter. Many parents in the community, and apparently faculty, have felt the unwelcoming culture that will sadly be Hagerman's legacy.
Going forward, I will not focus on placing blame or looking for heads to roll. Frankly, even if its warranted, its likely a waste of resources in the highly regulated civil service world. And Hagerman is someone else's problem now. I personally will be looking for bigger questions to be asked about our district culture, one that has been seemingly dysfunctional. In a school system that is meant to be a model of good will, non sibi, what will the board do now with this information? How can the board help heal divides and address issues that do impact kids, like faculty morale, student wellness, and developing a strategic plan with an actual strategy for investment into innovation and capital projects? Our resources may be ample, but they are finite, and we need tools for decision-making about looming needs. We can improve a budget process so that it better links to student priorities, parent values and faculty expertise in exciting ways! We need welcome.
There is reason for hope. The board has the opportunity now to hire a visionary, compassionate and innovative leader for our wonderful children, faculty and community. The board is on their way. They wrote an excellent RFP for the superintendent search firm, and will hopefully be explaining a vibrant search process, one that is accountable to a public plan on a timeline with ample opportunities for input and understanding. They have not gotten this right in the past, but I hope they will learn going forward. I look forward to learning the ways the community can engage and how the board will reflect their understanding of our collective values.
We, the supportive community, desperately want to trust the board's leadership. The board can start that positive spiral by trusting us and respecting our capacity for reason and knowledge. I am tired of the mantra that allows parents to be considered toxic. I don't deny there are entitled (difficult) folks here, but overwhelmingly, parents are the hardworking, supportive backbone of this district. Our children are filled with promise and we value and respect our talented faculty, who help our children grow into contributing global citizens. We need the board to help us come together around these wonderful shared assets.
In the communications that did accompany the report, I applaud the board for expressing commitment to collaboration with the administration, because that is absolutely the goal, to forge successful partnerships. I hope the board will expand focus on many partnerships across all stakeholders, like between board and the community, between faculty and administration, between parents and teachers, and teachers and students! I fear that board language about collaboration with the administration will ring hollow until parents and community can understand and feel changes in approach, attitude and actions. And then the trust will come back.
Thank you to the Board of Education for your fortitude in face of this difficult year. Please redouble your commitment to sharing your critical thinking with us, so we know you hear us and see what we see. Excellence is not perfection but the willingness to reflect and improve. Good luck going forward with your critical task. I am cautiously optimistic so please, prove my hope justified.