Oh What A Bee It Was!
Details

Hits: 7215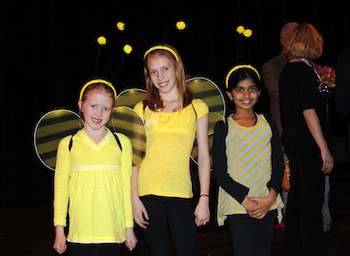 As a Scrabble addict and a crossword puzzle aficionado, I didn't expect to be stumped at the second annual Friends of the Scarsdale Library Spelling Bee on Friday January 27th. But stumped I was! The evening began with a bit of confusion about the word embarrass – or was it embarass? Neither the judges nor the competing teams were sure. And the confusion was only compounded when "embarass" was projected above the stage, confounding everyone in the audience as well.
The contest included 20 teams with clever names like the Killer Bees, the Bee to Bees, Bee Informeds and Let It Bee. The event was so popular this year that several additional teams were on stand-by. Ed Coleman served as emcee and the tough panel of judges included Mayor Miriam Flisser, Assemblywoman Amy Paulin and Library Teen Advisory Board member Jamie Tanzer. Just minutes into the first round, one team was caught writing after the bell rang and was out of the contest barely before they began.
The word "embarrass" was followed by several more words that included double letters like mozzarella, Hawaiian, hippopotamus and fricassee. Who knew that "mellifluous" had two "l's" or that bellwether was spelled without the "a" in weather. The teams fell quickly and the four original rounds were over in a flash.
Intermission was just as much fun as the contest, as Carolyn Mehta and Christine Bensche posed trivia questions to the crowd and gave out prizes for correct answers.
Perhaps you can answer a few of these:
What is Tin Tin's dog's name?

Who was the Belle of Amherst?

Who lived in "an old house in Paris, that was covered in vines?'"

Which Broadway musical features the song "Marian the Librarian?"

In what language was "Pippi Longstocking" first published?
While contestants wrote down their answers on white boards during the initial round, in the final round contestants had to come to the mike at center stage to spell the words aloud.
The four final groups were:
The Meili "Bienli" – Heather Gilcriest Meili and Stephan Meili

Hip To Bee Square – Lucas Meyer, Esther Sloan and Ian Weston

Trigens: Randy Jr., Randy III and Brian Guggenheimer

SpellYouLater: High School students Maleeha Chida, Viveka Kymal, Malika Laurence
They were served up some very tricky words and the final contest was whittled down to two teams from four when one group misspelled "whippoorwill" and
another, "occurrence." (Those double letters proved to be their undoing.)
That left the Trigens vying against Hip To Bee Square. They went several rounds before the Trigens tripped up on "reconnaissance," leaving Ian Weston of Hip To Bee Square on stage to spell "conscientious." And conscientious he was, spelling the word correctly and taking first place for his team.
Spelling bee committee member Carolyn Mehta said, "We are delighted that so many members of the community opened their wallets AND opened their dictionaries to support the Scarsdale Library. The 2012 bee was even more successful and even more fun than last year's bee!"
Thomson Reuters was this year's "Platinum Sponsor" and the "Diamond Sponsors" included Houlihan Lawrence, Paul Hastings LLP, Bradford and Phyllis Perkins, and Rick and Sara Werder.

Photos courtesy of Jake Brodsky

The Friends of the Scarsdale Library sent in the following letter to thank the community and bee sponsors:
To the Editor:
On behalf of the Friends of the Scarsdale Library, we would like to express our gratitude to so many in the community for making our Second Adult and Teen Spelling Bee a tremendous success. As Carolyn Mehta commented, "We are delighted that people opened their wallets AND opened their dictionaries to support the Scarsdale Library." The funds raised will be used to revitalize the Children's Room.
Congratulations to all the team members and particularly to our winning team, Hip To Bee Square (Lucas J. Meyer, Esther Sloan and Ian Weston). Both our champions and our runners up (the Trigens, Randy Jr, Randy III and Brian Guggenheimer) made the finals last year also!
Please support our generous sponsors: Platinum: Thomson Reuters; Diamond: Houlihan Lawrence, Paul Hastings LLP, Bradford & Phyllis Perkins, and Sara & Rick Werder; Gold: Country Bank, Julia B. Fee Sotheby's International Realty, Renu & Anil Lalwani, and Sylvan Learning Center; and Silver: Christie-Spencer Corporation, Christine & John Bensche, Coldwell Banker, Frank's Home Improvements & Siding Co, Joan & Howard Rothman, Scarsdale Improvement Corporation, Sontag Advisory, and Jonathan & Nicole Ungar. Numerous "Friends of the Bee" also made donations to help us achieve our goal.
Our heartfelt appreciation to Prudential Centennial Realty for donating the grand prize (Kindle Touch 3Gs) and Testtakers for donating an SAT study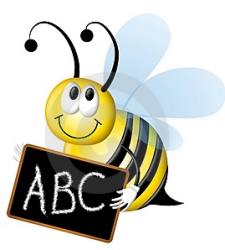 course; our other raffle donors (Scarsdale Skin Care, SoulCycle and Tracey Novick/Ah!Dorned); our team prize donors (BlueQ, Chat, Eastchester Fish Gourmet, Hartsdale Wine and Liquors, Moscato, and Vintology); and our refreshment donors (Shop Rite, California Pizza Kitchen, Standing Room Only, and Whole Foods).
We would also like to thank our fantastic emcee Ed Coleman; our esteemed judges NYS Assemblywoman Amy Paulin, Mayor Miriam Levitt-Flisser and Library Teen Advisory Board member Jamie Tanzer; our photographers Jake Brodsky and Sofia Fabiancic; our tech crew including Steve Bogardus, Dave Berry, Jeff Langsam, and Sivan and Rohan Mehta; and our many "worker bees" who helped out during the evening.
And we are BEEdazzled by our incredible committee: Liz Blagg, Christine Bensche, Ellen Brodsky, Mona Longman and Carolyn Mehta.
Sincerely,
Renu Lalwani and Sara Werder, Spelling Bee Co-Chairs
Award-winning author Lauren Tarshis to speak at Young Writers' Workshop
Details

Hits: 5035
Registration opens on January 27th for the 17th annual Young Writers' Workshop. This community event for Scarsdale third to fifth graders will take place on Saturday, March 24th, 2012, from 9am until noon at Scarsdale Middle School. Once again, this promises to be a fantastic morning with many new and interesting workshops, as well as some favorites from the past.
The morning will begin with a keynote address by award-winning author Lauren Tarshis. She is the author of Emma-Jean Lazarus Fell Out of a Tree and its sequel, Emma-Jean Lazarus Fell in Love and is currently in the midst of writing the 10-book historical fiction series, I Survived (Scholastic), which has sold more than 2 million copies to date. In addition to writing books, Lauren works full-time at Scholastic creating language arts magazines and digital products used in elementary and middle school classrooms.
Ms. Tarshis, a sought-after visiting author to schools, will also be conducting two interactive Master Workshops for students.
The Young Writers' Workshop will feature more than 40 classes taught by top creative professionals from the New York area. Along with journalists from the New York Times and a presidential speech writer, the program includes renowned children's book authors, sports writers, song writers, and even a top radio DJ.
View the online workshop guide at  http://youngwritersworkshop.eventbrite.com
Once again The Young Writers' Workshop also welcomes our two returning cultural partners - The Picture House in Pelham and New York City-based Writopia Lab. Both will provide teaching artists to the event.
All students will also have the opportunity to give back to the community by donating gently used books on the day of the event. The goal is to collect 2012 books, which will be donated to The Childcare Council of Westchester Inc.
Registration takes place online at www.youngwritersworkshop.eventbrite.com from January 27th through February 17th. Registration after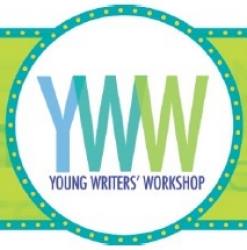 February 17th will be charged a $10 late fee and is subject to workshop availability. (Note: Late registrations will not be accepted after March 2nd.) All fees are non-refundable.
It's Bee Season at the Scarsdale Library - Sign up today!
Details

Hits: 2812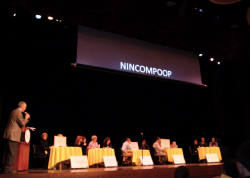 There is still time for your team to sign up and join in the fun at the Second Annual Scarsdale Public Library Adult and Teen Spelling Bee on Friday, January 27 at 7:30pm, at the Scarsdale High School auditorium.
Proceeds from this year's Spelling Bee, which is sponsored by the Friends of the Scarsdale Library, are slated toward enlivening the Library's Children's Room with brighter lighting and colorful, durable carpeting that will help to create a warmer, more comfortable environment for both children and their parents
The donations from last year's Bee plus a grant from the Friends of the Library have enabled the Library to complete the technology upgrades to the community room. Library patrons are now enjoying wifi and by January they will benefit from a new projector, large screen, and surround sound. Adults and children who attend film programs at the Library will now enjoy amazingly vivid movies and wonderful sound. This upgrade will also greatly enhance the many programs held in the room by community organizations, the Scarsdale Adult School, as well as the Library itself. The new equipment includes wireless microphones so presenters can move freely around the stage and the room, and a remote control so Power Point presentations and video clips can be controlled from the podium.
The current roster of teams includes teens from the Library's Teen Advisory Board and from the Scarsdale Teen Center board as well as both new and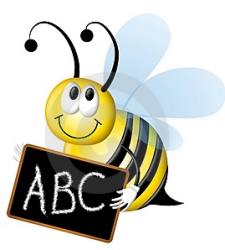 returning adult teams. Library Board President Barbara Josselsohn will compete against her daughter Rachel, while three generations of Guggenheimers (Randy, Randy Jr. and Brian) will once again compete as a team. However, there is still time for your team to sign up and join in the fun.
The deadline for teams to sign up is December 31, 2011. Each team may consist of up to three members, high-school age or above, and pays an entry fee of $150. Throughout the Spelling Bee, the members of each team can collaborate among themselves on how to spell the words. Each team will write its answer on a dry erase board until the final round, when the top teams will spell their words verbally.
Businesses and individuals who are interested in sponsoring the Bee by making a donation of $250 or more should contact Sara Werder at 472-6264. In addition, this year we are also offering the opportunity to become a "Friend of a Bee" by sending in a donation of any amount. You can go to the Library website (www.scarsdalelibrary.org) to print out a donation form.
Application forms for Spelling Bee teams are available at the Library or online at www.scarsdalelibrary.org/friends. For more information, contact Spelling Bee Chairs Renu Lalwani at 917-584-8834 (renublalwani@gmail.com) or Sara Werder at 472-6264 (sarawerder@gmail.com).
Pornography for Mommies
Details

Hits: 6031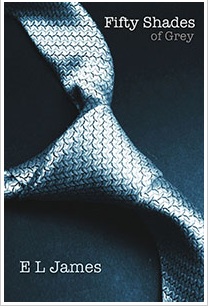 Let me get one thing straight here, oh Moms In Desperate Need of Erotica: I am not joking. This is not about getting hot and bothered by watching your husband clean the kitchen. It's not even about getting turned on by hiring a sexy electrician to boss around your kitchen.
I have done both of these things in the name of love, but I no longer need to, thanks to E. L. James and her erotic romance novel, 50 Shades of Grey.
I heard about this book from a friend, who spoke in hushed tones over the tops of her children's heads as we waited in line for tables one Sunday at the local diner. That's how you know a book is really dirty, by the way, because of the hushed tones. That's how I found out about Judy Blume and Francine Pascal and V. C. Andrews, the holy trinity of early 1980's soft porn. Granted, I was 11 at the time, and I didn't know squat about sex, so I thought reading about it was amazing. I turned down pages where Something Happened (He put his hand into her pants! Shit, he's her brother!) and re-read them over and over, just enjoying the feelings these words created in me.
"Everyone in Armonk is reading 50 Shades of Grey," my friend Karen insisted, her hushed tones becoming less hush and more hysterical. "Moms are forgetting to pick up their kids at school! You can't even get it! It's sold out at bookstores everywhere!"
Since when are there bookstores everywhere, I wondered? I haven't seen one for two years. This book is making people cookoo for cocoa puffs. And it's not like this is the first time erotica has infiltrated the suburbs. What about Anne Rice's Sleeping Beauty series? Or Blume's Wifey? Or every Harlequin Romance since the beginning of Fabio?
And, since when is the phrase "everyone in Armonk" an endorsement for anything, except perhaps…Armonk?
So, naturally, after leaving the diner, I downloaded the book on my Kindle and began having virtual sex in under a minute.
(That's an exaggeration because it doesn't really get good until 20% in. But after that, the sex doesn't stop. Sorry about the ridiculous Kindle math – I have no idea what this equals in realtime pages.)
Is the book cheesy and awful? Yes. In order to get to the good stuff, you will have to sit through a British author who sometimes forgets her characters are American ("marquee," by the way, means "tent") and who likes her adjectives in triplicate, since the author couldn't trust us (or herself) to think we could picture the image with only one descriptor. Therefore, Grey's personal office is "palatial, swanky, sterile," while the rest of the office space is "cold, clean AND clinical." (Now that I've pointed this out, it's going to drive you crazy.) And I've never read about a character that moves his features quite so much. In one scene alone, Grey's mouth "quirks up," "his lips curl in a wry smile," and "a ghost of a smile touches his lips." His grey eyes "alight with curiosity" or turn "dark" and "distant" within seconds.
As one would expect from a good romp, there's a lot of overtly suggestive writing to laugh at. I mean, this guy "cocks his head" five times in the first few scenes of the book. Gee, I wonder what that means? Oh, naturally, that he'll end up showing us his penis! (Excuse me, I mean his "impressive length.") Duh. And, for the record, Christian Grey has the longest index finger of any character in the history of literature. It starts out as a "long-fingered" handshake when they meet, but follow it as you read, because eventually, that long finger is literally everywhere. And you will admire him all the more for it.
What is Anastasia doing in this pre-sex dance of theirs? "Squirming uncomfortably under his penetrating gaze," of course. And tripping, and blushing nonstop. It's hard not to blush when a man (hot, long-fingered, or otherwise) says, "first I'm going to spank you and then I'm going to have my way with you." Oh, sorry. Did I give too much away?
Here's the fun (funny? strange? uncomfortable to admit?) part: when you put the book down, you will actually want to have sex with your husband. Like, a lot.
After 13 years of marriage, it's a damned revelation.
"Matt's exhausted," my friend, Sarah, told me.
"Jim's excited that there's a sequel!" another friend said.
"It's actually a trilogy," Sarah said, slightly awe-struck. With over 900 pages of E. L. James on our bedside tables, we could all be having sex with our husbands…indefinitely.
"Jeff and I are going away this weekend – should I bring this book?" Amy asked.
"Yes!" We told her.
Yes, I tell you. Yes, and yes, and oh, baby, yes.
Columnist and blogger Julie Gerstenblatt writes with humor and candor about her life in Scarsdale, her friends and family, and the particular demands of motherhood and wifedom in modern-day suburbia.
Announcing the Second Annual Spelling Bee
Details

Hits: 3378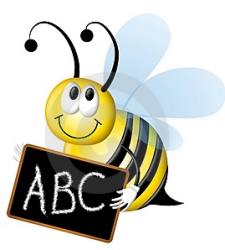 The Friends of the Scarsdale Library has announced their second annual Adult and Teen Spelling Bee to be held in the Scarsdale High School auditorium on January 27, 2012 at 7:30pm. While "silence and tension" are the hallmarks of children's spelling bees, this Spelling Bee will encourage all participants to laugh, relax and have fun. The audience will be entertained by trivia questions, music, and emcee Ed Coleman, the radio voice of the New York Mets.
"The adult spelling bee was a real Scarsdale happening, and I expect will be even better attended this year since the word is out that it's the place to be," said Lucas Meyer, a member of last year's "Hip to Bee Square" team. " I'm hoping that I once again am asked to spell "hieroglyphic", because after flubbing it in the first round of the finals last year, I'll never again forget that it's "h-i-e" and not "h-e-i"!
The "Bee Cause" team, composed of Emily Sherwood, Sharon Lindsay and Beverely Sved, will also be competing again. "Having recovered from last year's humiliation--we got tossed out during the first round--we hope to prove that we are not DUMBBELLS--the word that got us--, said Sved.
People of all ages are participating in this fun-filled event. Many businesses have already pledged to sponsor. Funds from last year's Bee will be used for technology upgrades to the Library's community room, including wi-fi, a new projector and screen, additional microphones, and a blu-ray player.
The deadline for teams to sign up is December 31, 2011. Each team may consist of up to three members, high-school age or above, and pays an entry fee of $150. Throughout the Spelling Bee, the members of each team can collaborate among themselves on how to spell the words. Each team will write its answer on a dry erase board until the final round, when the top teams will spell their words verbally.
Application forms for Spelling Bee teams are available at the Library or online at www.scarsdalelibrary.org/friends. For more information, contact Spelling Bee Chairs Renu Lalwani at 917-584-8834 (renublalwani@gmail.com) or Sara Werder at 472-6264 (sarawerder@gmail.com)