Movie Night: "Greenacres Tales" at Scarsdale Library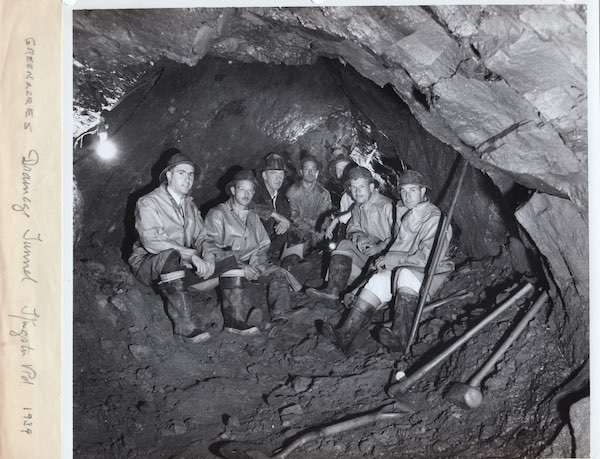 Massive Greenacres Tunnel built in 1939 to control flooding:Photo Credit Scarsdale Public LibraryThe Scarsdale Historical Society is pleased to announce its newest documentary film titled, 'Greenacres Tales: Building a Scarsdale Community.' The film explores the people, places and events that shaped the formation of Greenacres—developed as "one of the finest communities" in Westchester County. There will be two screenings, each with a Q&A session to follow, at the Scarsdale Public Library on Wednesday March 15th at 6:00 PM and 7:30 PM.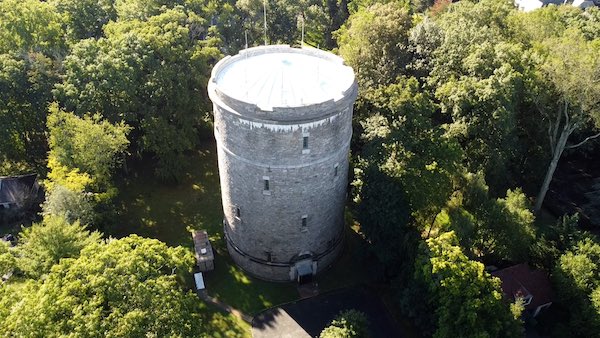 The film features drone footage of the Boniface Water Tower on Garden Road.
The film explores the streets, homes and local landmarks of Greenacres through archival photography, documents and present-day footage. There is also expert commentary, including appearances by local historians and residents, Barbara Shay MacDonald, Jordan Copeland, Randy Guggenheimer, Leslie Chang, Marc and Jay Shulman, Andrew Sereysky and Rev. Katherine Pater. The film features original music by Marc Shulman, and is written and directed by Lesley Topping, an award-winning editor and filmmaker who grew up in Scarsdale.
"In this documentary, we are pleased to shine a light on Greenacres and its development from a rural community into the suburban neighborhood it is today," stated Randy Guggenheimer, President of the Scarsdale Historical Society. "This is the latest in a series of films about Scarsdale's neighborhoods, and the project will preserve and strengthen the community's connection to our past."
Following the 30-minute film, there will be a Q&A session with Topping and special guests. Admission is free. The event is co-sponsored by the Scarsdale Historical Society and the Scarsdale Public Library.
The public can register for the premiere here.