Changing Places: Retailer on the Move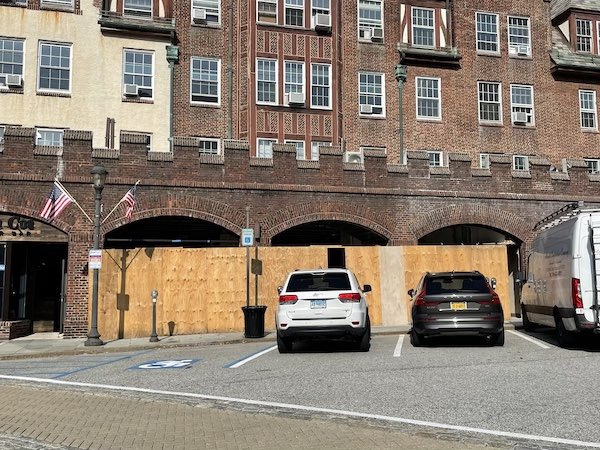 What's going in behind the big wood boards on Boniface Circle? It's been a topic of speculation for weeks, and now we've got the answer.
A favorite Village retailer is expanding into larger quarters, giving them more display space and room for their growing customer base. Michael Rosen from the Eye Gallery of Scarsdale is happy to report that they will be moving from their site on the corner of Spencer Place and Harwood Court where they have been since 1979 to their expanded new digs.
The 1,400 square foot retail space along with another 1,000 square feet below are now being renovated under the direction of architect Len Brandes – who also designed the new gelato shop and Scarsdale's French bistro, Micheline.
The store will feature a brick and glass storefront, similar to their neighbors Pamela Robbins and Rothmans, also on Boniface Circle.
Rosen explained, "We have 3,000 frames in inventory, half of which we can't display. Now these beautiful frames will be housed in custom milled cabinetry, enabling customers to see far more of what is available."
The store will also feature an espresso bar and seating to accommodate their growing customer base.
Work began in August and Rosen hopes to open in the new location in January. In the interim, stop by the Eye Gallery on Spencer Place for the latest in custom glasses and sunglasses.