Rocah Offers More Insights Into Why She Will Not Seek a Second Term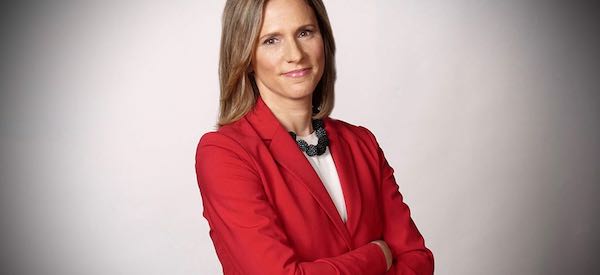 Many of us here in Scarsdale know Mimi Rocah both as a neighbor and a friend. We also know that whether she is enforcing the law as a federal prosecutor, volunteering her time at her children's school, or marching in the streets with her daughter to help end gun violence, Ms. Rocah always leads with her heart and with a strong sense of integrity.
It is with this great integrity and her commitment to justice, fairness, and accountability that Ms. Rocah ran for the Office of the District Attorney in Westchester County. Since winning the election and then taking office in January of 2021, Ms. Rocah has stayed true to her campaign promises and has worked diligently to accomplish change, to create justice reform, and to ensure the safety of all of her constituents.
Among her achievements, Ms. Rocah's office created a five point plan for gun safety, hosted a first-of-its-kind Hate Crimes Training in Hudson Valley to improve public safety response and to provide police, prosecutors and public safety professionals tools to strengthen community outreach and victim support, and created a misdemeanor Domestic Violence Bureau within our Special Prosecutions Division to better service victims of domestic violence. But when asked what she is most proud of, Ms. Rocah pointed to the establishment of the Conviction Review Unit which helped to exonerate an innocent man earlier this year.
Many of her Scarsdale neighbors (and Westchester residents at large), applaud Rocah's hard work and dedication, and were surprised when she announced on October 26th that she wouldn't be seeking reelection. In a statement, she said, "This has been a difficult decision, but one that is right for me and my family at this time. As I approached the decision whether to run for a second term, my thoughts have been occupied in recent weeks by the terrorist attacks in Israel and the aftermath, which has profoundly and personally impacted me in ways that I did not expect. I do not know what my next role will be. But I do know that I will work to raise public awareness and advocate for the extremely necessary ethical reforms for our county, continue to fight for truth and justice, and work on pressing national and world-wide issues." Click here to read her statement:
Shortly after Rocah made her announcement, she appeared as a guest on MSNBC's Morning Joe where she elaborated on how the October 7th attacks influenced her decision. After being asked by the hosts of the show, Rocah explained that she is shocked to see "the level of antisemitism rise up in the way it has in this country. My father escaped the Nazis in the 1940's. I am here because he was one of the lucky ones. I see what is happening now and I understand how the Holocaust happened. What is different now is we have allies, we have people who are willing to speak out for us…and I thank all the people shining a light, people in the government protecting us. I need to find a way to use my voice in that way."
Rocah further explained, "I've been the kind of DA that I wanted to be. I've made the changes I wanted to make - lasting changes. But I also served with integrity and running for reelection while you are a sitting DA wouldn't allow me to be the kind of prosecutor I want to be, which is to keep politics out of it…to keep politics and outside influences out of the criminal justice system."
Though some have speculated that it is likely Rocah will run for another office, she asserts that she truly doesn't know what is next for her, but that she is not running for another office now (though it doesn't mean she never will). She is excited to continue to carry out her mission of providing, "fair, effective and efficient investigations and prosecutions of criminal offenses committed in Westchester to keep our communities safe while working with our government and community partners to prevent over-utilization of incarceration in the criminal justice system" as she finishes her term as our District Attorney.
Whatever Ms. Rocah chooses to do next, we're sure she will embark upon it with the same heart and integrity that she has become known for in our community.