Movie Review: A Star Is Bored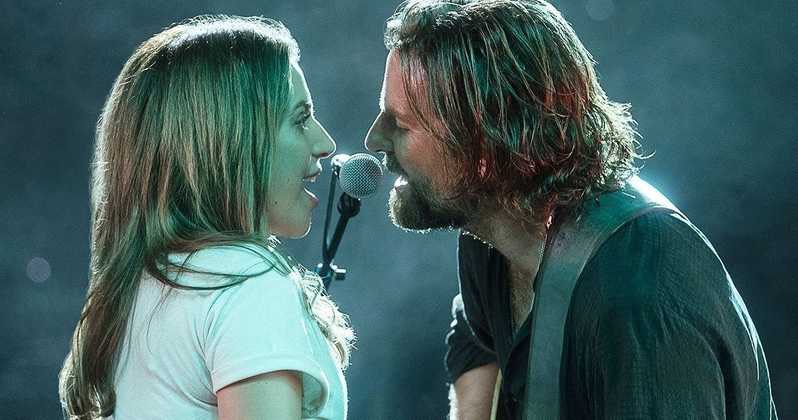 Four months away from the Oscars, it seems as though there hasn't been a buzzworthy hit since last winter's Black Panther. However, with A Star Is Born arriving in theaters this week, critics are already looking towards awards season. The film's fourth remake stars Lady Gaga in her film debut, and Bradley Cooper in his directorial debut. Respectively, the two portray rising songstress Ally and her already famous husband Jackson Maine as they navigate Ally's newfound fame. The two meet in a chance encounter in a drag bar, where Ally sings a phenomenal rendition of La Vie En Rose. After a night of adventures including a bar fight and a trip to the grocery store, Maine soon realizes that Ally's musical talent cannot go to waste, and he takes her on tour with him. As Ally becomes more famous, Maine encounters personal struggles, leading to great strains in their relationship.
The waitress-­to­-superstar plot is predictable, as is much of the dialogue throughout the film. This would not be an issue if the plot were coherent, but it simply is not. The first twenty to thirty minutes of the movie document the night Ally and Jackson spend together, and then their entire tour and romantic development is portrayed through a quick montage. From this, viewers understand the beginnings of the relationship, but not how the two grow closer together over the course of their tour. This makes it harder to sympathize with the two later as their relationship begins to unravel, due to the fact that viewers do not have a sense of the couple's romantic backstory.
Bradley Cooper is, of course, known for his acting skills, but A Star Is Born is a good first step in his career as a director. Many of the scenes seem to cut off in choppy parts, which does not help the natural flow of the story. In fact, it is usually distracting. However, this could play into the narrative that, for Jackson and Ally, fame is a blur. Overall, many scenes in A Star Is Born are beautiful. The beginning of the movie features a nearly perfectly symmetrical scene of Ally in a bathroom at the restaurant where she works, and the drag bar she later performs at is bathed in dreamy, foggy tones. Throughout the film, Cooper experiments with different usages of blue and red light in stunning ways. The meaning of these colors changes as Ally and Jackson's stars rise and fall, and the lights make scenes at concerts more interesting because viewers are not just watching a massive, anonymous crowd.
The film's dialogue is simple, but interlaced with humorous moments. However, in a screening full of college students, many of these moments and interactions generated chuckles from their sheer awkwardness. The juxtaposition of humor and serious societal issues in the script is hard to navigate, and requires frequent emotional checks from the audience. It is hard to know whether you should be laughing or crying, and it's not because scenes are so tailored as to elicit these emotions, but instead because viewers are often confused. A Star Is Born's two hour and seventeen minute runtime seems tedious when viewers are not engaged with the characters, and are unsure how to react to what is happening on screen.
What kept me engaged in the film were the musical performances, and you could feel everyone's genuine excitement when Lady Gaga was about to sing. The line between film and reality is blurred here: I didn't care about Ally's new singles, but I cared about how Lady Gaga belted them with energy and dedication. Cooper is serviceable as a singer, but he is certainly overshadowed. The music in the film is well written and arranged, and I know I'll be buying the soundtrack when it is released later this week. "Shallow," a duet between the two, is a particular standout, and even just Ally singing in a parking lot late at night is raw and emotional. However, I found myself clinging to each performance, zoning out during the confusing dialogue.
Overall, A Star Is Born is positioned to be a hit even before it is released on October 5th, and while this Star shines aesthetically, it is rather dull in regards to storyline. The runtime extends the boring plot, and the musical performances are the highlight. See it to see if it lives up to the Oscar hype, or save your time and just download the soundtrack.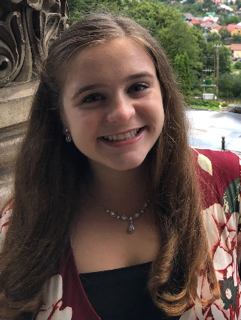 Clara Enders is a 2018 graduate of Scarsdale High School, now a freshman at Carnegie Mellon University studying cognitive and decision sciences. She is a lifetime fan of movie musicals-- just not this one.