All in the Family: Mother-Daughter Real Estate Teams
Like mother, like daughter…. that seems to be the trend in Scarsdale real estate where a new crop of realtors are learning the business from their successful moms. In turn, these daughters are helping their mothers to modernize their approach by using digital advertising and social media to showcase properties and attract potential buyers.
Here are the stories of a few of Scarsdale's family teams:
Ashley and Sandie Badger (pictured at left)
Thirty years ago Sandie Badger parlayed her volunteer and fund raising experience into a second career in real estate and has worked at Julia B. Fee ever since. As a little girl, daughter Ashley remembers helping her mother print brochures for open houses.
Ashley worked in global communications for the fashion and beauty industry for 20 years before making the transition to join her mother at Julia B. Fee. Speaking about Ashley, Sandie said, "Her keen eye for style and design make her a natural in real estate. Having grown up in Scarsdale and knowing the community inside and out made it an easy decision for Ashley to join Julia B. Fee Sotheby's International."
Ashley says, "Sandie has taught me so many lessons, and it's ongoing. The most important lesson: 'Be yourself, embrace change and every day is a new day.' Scarsdale is such an extraordinary community and we are so very proud to be a part of its continued prosperity."
Jennifer Stone Fischman and Sheila Stone
Sheila Stone has been selling homes in Scarsdale since 1972 and daughter Jennifer Fischman and her brothers were part of their mother's team. Jennifer says, "My earliest memories of my mother selling real estate include times that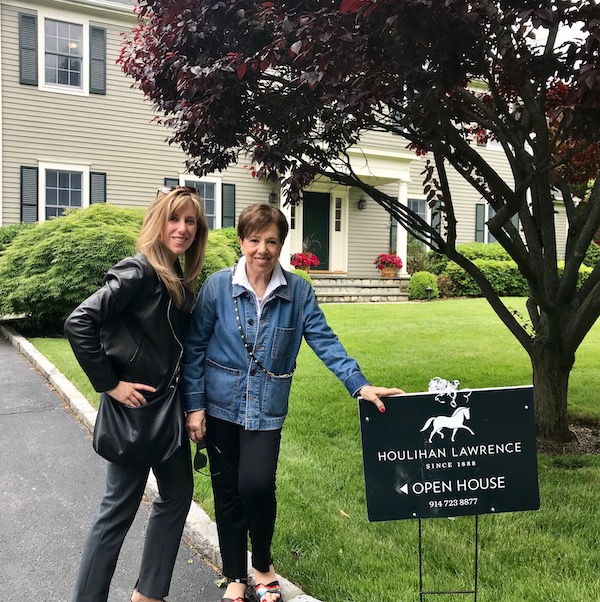 Jennifer Fischman and Sheila Stoneshe took me with her to meet clients and see houses, I was probably 5 or 6 years old. Sometimes, before there were cell phones, I remember she was pretty unreachable during the day because she was always out of the office showing houses to clients. My brothers and I did small jobs at all the houses she was trying to sell, like cleaning the bathrooms or washing the windows, cleaning out garages and gardening. Then, after I graduated college and lived in NYC, I used to come up to the office on the weekends and answer phones and take photographs of the houses and create brochures."
When Jennifer decided to leave her 20-year career as a corporate lawyer to join her mom, Sheila says, "There were no other mother/daughter teams that I knew of, but I was excited to have Jennifer come into what we consider, "our family business. For me, at this stage in my career, it has allowed me to continue to do the job that I love."
As for Jennifer, she says, "My mother has been doing this business for over 40 years and though a lot has changed over that time, one thing remains and that is that this business is built on personal relationships with clients and the services we provide to them. We recently we had the opportunity to sell a house in Scarsdale to the child of one of my mother's favorite customer's to whom she had sold a house Scarsdale in 1983 (and 2 more after that). This experience exemplifies why the real estate business is so gratifying, because it creates ever lasting relationships that can even transcend generations."
What do the two predict for the market? "We expect the market in Scarsdale to remain strong as always. We have seen a real rebounding in the last couple of months, with interest rates remaining low and the stock market strong. People continue to love living in our community and we encourage others to follow!"
Check out Jennifer's website, "Scarsdale Secrets" where she and her husband have been writing about unique facets of Scarsdale history.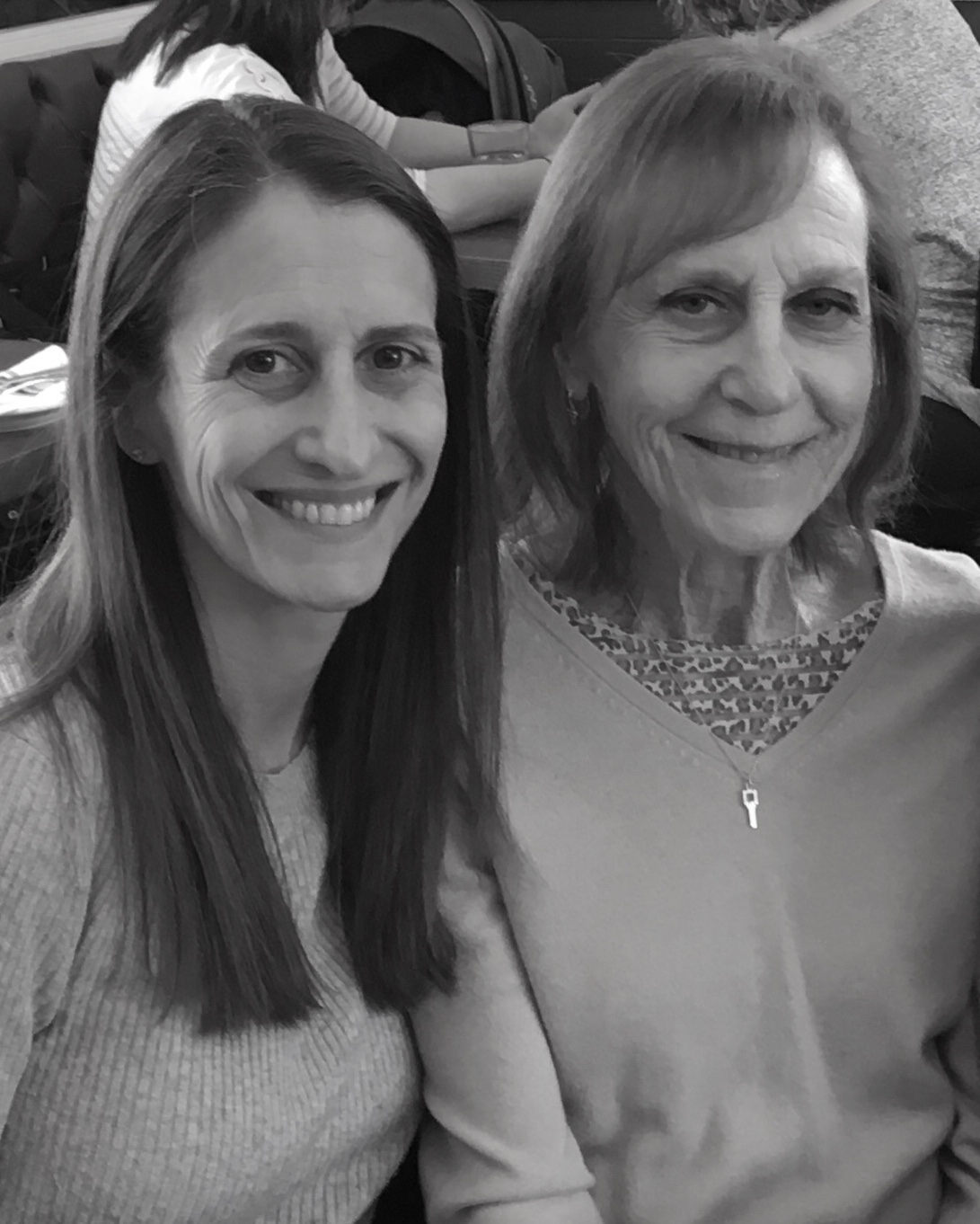 Bonnie Besner and Susan FieldSusan Field and Bonnie Besner
Mother daughter team Susan Field and Bonnie Besner tell clients that they have the county covered with Susan at Houlihan Lawrence in Scarsdale and Bonnie in the Briarcliff Manor office. While Field works in Scarsdale and neighboring towns, Bonnie covers the up county areas of Briarcliff Manor and Croton.
Even before Bonnie moved up from NYC to join her mother, she helped her to sell a home. She says, "A number of years ago when she listed my sister's house in Somers, I thought one of my close friends would love her house. On my suggestion she took a look and ended up buying it only days after it hit the market. Hmm…does that mean I'm overdue for a referral fee?"
Says Susan, "The advantage of having Bonnie on my team is clearly that she "has my back". As Bonnie and I have different schedules since she has a 4 ½ year old son, I am able to pitch in when she is busy and she can do the same for me."
Here are some important lessons Bonnie has learned from her mother:

-You're only as good as your reputation. It's wonderful to be respected in the industry. Respect can give you the edge when negotiating.
-No deal is too small; you never know what it will lead to.
-Always respect everyone and know that no matter what price range a buyer is in, it's their biggest purchase.
What does Susan predict down the line? Field says, "With her son in nursery school, she is networking with young people who have real estate needs as their families grow. Being as involved as she is with her peers is a good thing for business. She's on the Board of her condo development in Briarcliff and a class parent in nursery school. She's outgoing and personable, and she just cares. If this is a reflection of me, I am very proud."
Angela Retelny and Jessica Retelny Shames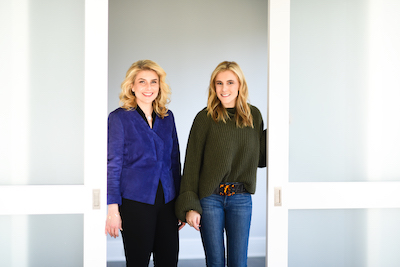 Angela Retelny and Jessica Retelny Shames
After leaving a career as a real estate executive in Florida, Angela Retelny moved to Scarsdale and was hired as the Marketing Associate at Julia B. Fee. Three years later she moved into sales and says, "I loved it from day one and never looked back!" Daughter Jessica took a similar path. After working in the licensing division of Marvel, she joined the start up Platinum Drive Realty to handle their advertising, marketing and social media. When Platinum Drive was sold to Compass, Angela and Jessica decided to form their own team at Compass.
Angela enjoys "the opportunity to be with my daughter every day and interact on a professional level." She says, "Brainstorming together is interesting and it's particularly important to hear how millennials like herself think." She continued, "Jessica is very stylish and loves interior design. She personally stages and styles many of our listings, and her husband, Jason Shames, does our team's drone photography."
Jessica added, "I remember my mom showing and selling the homes of my friends where I spent time playing as a child and where I developed great memories of growing up in Scarsdale. Fast-forward to today, and I am now listing homes of my childhood friends alongside my mom. Things really do come full circle."
What has she learned from Angela? "There is no outline or recipe to follow in real estate which entails so much more than helping a client purchase or sell a home. Everyone's circumstances are different, and you have to be incredibly sensitive and understand how to advise and support your clients."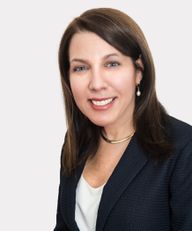 Nancy Shaw ChochrekNancy Shaw Chochrek, Branch Manager at Houlihan Lawrence learned the real estate business from her mother Joan Shaw, who Nancy calls the "Gold Standard." Chochrek, who worked as an attorney in Chicago for 12 years joined her mother when she moved back East. One of her first memories is "helping her mother out" by going with her to a house and helping to count the bedrooms. The biggest lesson she learned from Shaw "Is that hard work pays off, and to enjoy the process and all of the wonderful people you get to meet. "