Season's Readings from Our Local Experts: Books for Everyone On Your List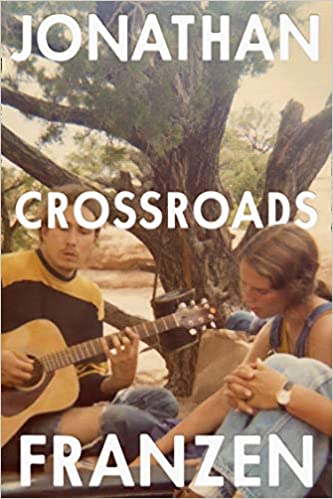 Looking for the perfect books to give this year to family and friends? We asked Scarsdale's local experts, Mark and Jessica Fowler, owners of Bronx River Books at 37 Spencer Place in Scarsdale Village for their suggestions. Here are their top season's readings:
Crossroads is Jonathan Franzen's first novel in six years, and his most realistic storyline to date. Five members of a family in 1970s suburban Chicago strive mightily to do the right thing. But living an ethical life is far from easy. The portrait of teenage psychology, in particular, is terrific.
Codebreaker by Walter Isaacson is a gripping biography of Jennifer Doudna, the charismatic winner of the 2020 Nobel Prize in Biology for the discovery of the CRISPR gene editing technique, which has the potential to cure genetic disorders and transform the future of the species in unpredictable ways.
A perfect companion read to Codebreaker is Hidden Valley Road by Robert Kolker, a wonderfully compassionate account of a midcentury American family with twelve children, six of whom were diagnosed with schizophrenia. They became the focus of research into the origins of the disorder, which gene-editing tools, such as CRISPR, may someday treat or prevent.
In Empire of Pain, Westchester resident and longtime New Yorker contributor Patrick Radden Keefe (who read at the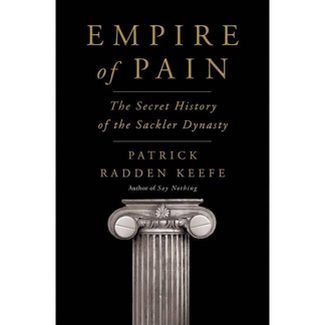 bookstore from his wonderful previous book, "Say Nothing") explores the role of the Sackler family in the OxyContin addiction crisis. The book won the Baillie Gifford Prize for best work of non-fiction in 2021.
Best known for her novel Fates and Furies about a troubled contemporary marriage, Lauren Groff goes in an entirely different direction in Matrix, a historical novel about Marie de France, the illegitimate sister of Eleanor of Aquitaine, who was banished to a convent in 1158. There Marie, a poet and visionary, builds an intentional community of women, living and working together, thriving in the absence of men.
Mary Jane by Jessica Anya Blau is a joyous coming-of-age novel, also set in the 1970s. A 14-year-old girl from a very strait-laced family expands her horizons when she nannies for the child of a psychiatrist, who happens to be administering intensive addiction therapy to a rock star and his actress wife, who are staying at his home for the summer. Cultures clash.
If you think "graphic novels" are just comic books by another name, immerse yourself in Seek You by Kristin Radtke, a moving and beautifully drawn exploration of the "silent epidemic of loneliness" in America. Shortlisted for the 2022 Carnegie Medal for best nonfiction book.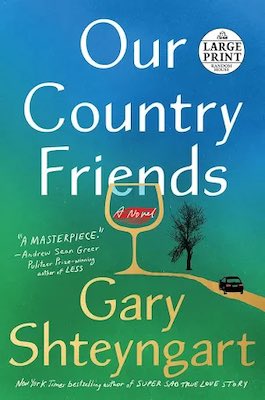 In Our Country Friends, by Gary Shteyngart, eight friends gather in a compound in the Hudson Valley to wait out the pandemic together. A tale of wine, friendship, romance, and betrayal – very funny, but with a dose of heartbreak.
Orson Scott Card of Ender's Game renown has written a touching new young adult novel, entitled Lost & Found about the challenges of growing up and harnessing one's potential.
In Gaia Cornwall's picture book, Jabari Jumps, young Jabari, with the help of his patient father, works up the courage to jump off a diving board.
In his Klara and the Sun, Kazuo Ishiguro effectively and movingly suggests that humans must confront the line between consciousness and sentient artificial intelligence or risk losing their own humanity.
An arrogant young MFA candidate tells his writing instructor that he has devised the perfect plot for a novel, one so good he can't possibly disclose it. Shortly thereafter the student turns up dead. The Plot by Jean Hanff Korelitz is the bookstore's favorite psychological thriller of the 2021.
Finally, Walkable Westchester, a longtime favorite local guidebook, was completely revised and updated in 2021. It is the perfect cure for cabin fever, anytime of year.