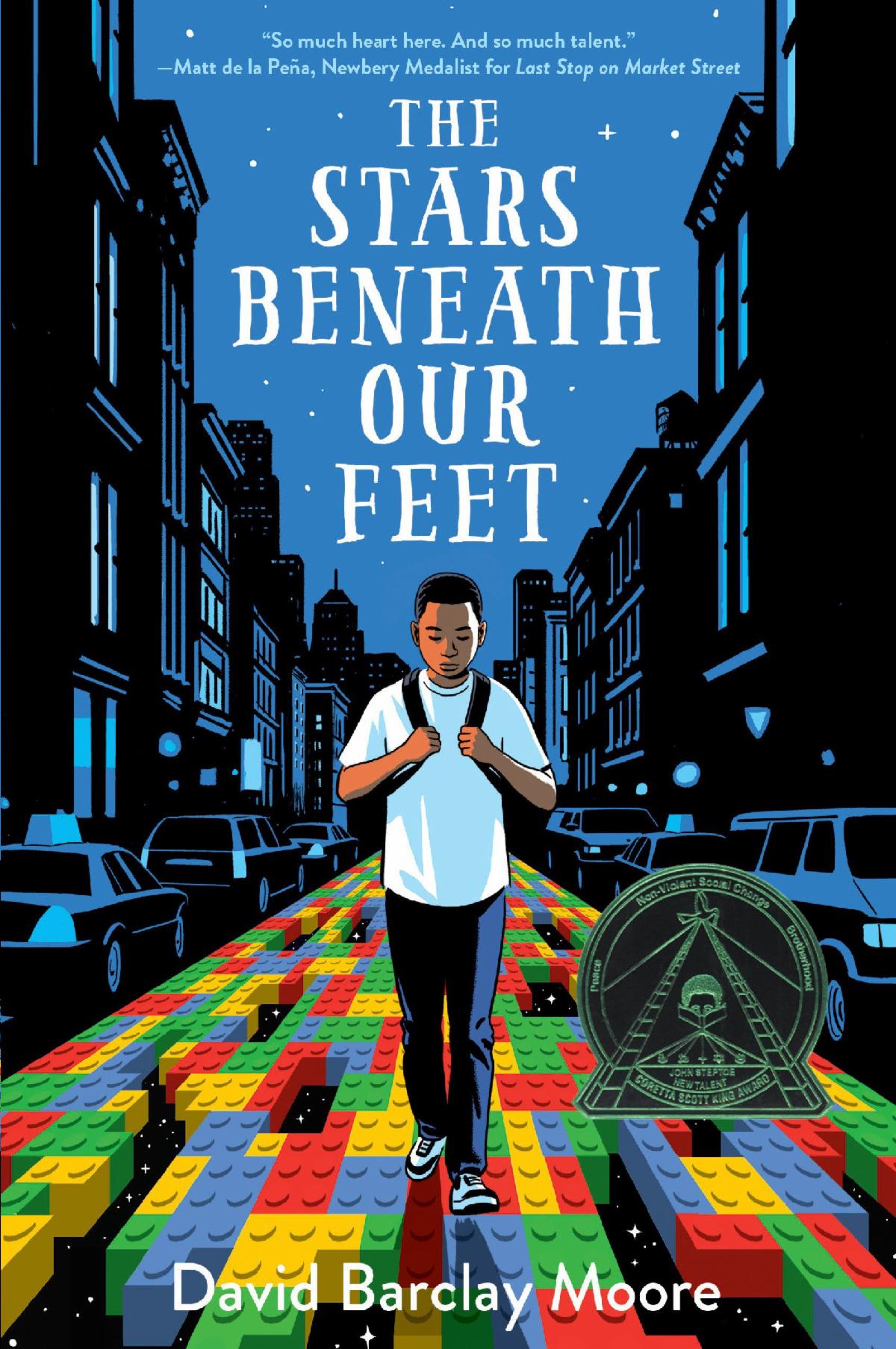 Not Your Kid's Book Club for Adults - "The Stars Beneath Our Feet" by David Barclay Moore

Wednesday, March 18th at 1:00pm at Shaarei Tikvah
Please register ahead of time by emailing Sheela at sheela@sheelachari.com.
It's Christmas Eve in Harlem, but twelve-year-old Lolly Rachpaul and his mom aren't celebrating. They're still reeling from his older brother's death in a gang-related shooting just a few months earlier. Then Lolly's mother's girlfriend brings him a gift that will change everything: two enormous bags filled with Legos. Lolly's always loved Legos, and he prides himself on following the kit instructions exactly. Now, faced with a pile of building blocks and no instructions, Lolly must find his own way forward. His path isn't clear—and the pressure to join a "crew," as his brother did, is always there. When Lolly and his friend are beaten up and robbed, joining a crew almost seems like the safe choice. But building a fantastical Lego city at the community center provides Lolly with an escape—and an unexpected bridge back to the world.
Parents, writers, educators, and children's book enthusiasts welcome! Hosted by children's author, Sheela Chari.
Categories