Weekly View
Sun. 24 Oct, 2021 - Sat. 30 Oct, 2021
Sun. 24 Oct, 2021
Bicycle Sundays are back and will run throughout the summer this year. The parkway will be closed from 10 AM to 2 PM on the following dates: May 23, June 6, June 13, June 20, June 27, July 11, July 18, July 25, August 1, August 8, August 15, August 22, August 29, September 12, September 19, September 26, October 3, October 17, October 24, and October 31.
During this time bikers, skaters, scooters, walkers, and joggers can stroll down the Bronx River parkway.
Bicycle Sundays extend from Exit 22 at the Westchester County Center to Exit 4 at Scarsdale Road in Yonkers, creating a 13 mile round trip.
Masks are only required when social distancing cannot be maintained.
Mon. 25 Oct, 2021
Tue. 26 Oct, 2021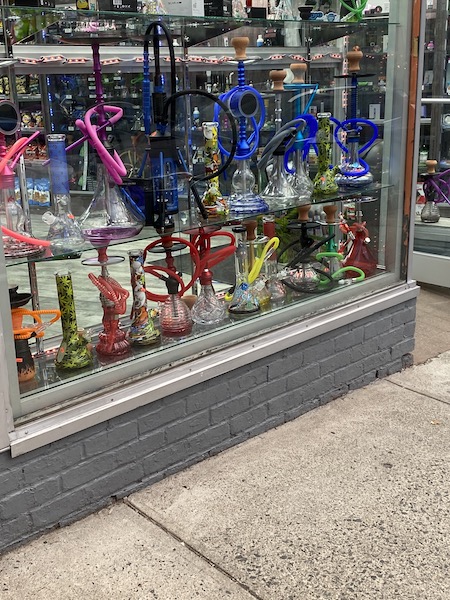 Join the Village Board at 6:00 PM on Tuesday, October 26, to learn about key decisions our community needs to make in response to cannabis legalization in New York. This will be our second community meeting focused on the local implications of the Marijuana Regulation and Taxation Act (MRTA).

Additionally, this meeting will include discussion of a draft Village of Scarsdale smoking law. The purpose of the new law is to provide a smoke-free environment for all persons using Village facilities or land. The proposed law will be included with the meeting agenda, which will be posted on Friday, October 22.

Ahead of the meeting, Scarsdale residents are encouraged to review the MRTA summary published by the New York State Conference of Mayors. Additional information is available from the New York State Office of Cannabis Management.

Consistent with our commitments to transparency, public engagement, and governmental excellence, this work session is intended to provide clarity on the issues we must consider, opportunity for our community to express their viewpoints, perspectives, and concerns, and lead to the establishment of strategies supporting advancement of the objectives developed through this collaborative process.

Please join the conversation by participating in the Village Board's cannabis regulation and new local smoking law work session on October 26, 2021, at 6:00 PM.
Wed. 27 Oct, 2021
Thu. 28 Oct, 2021
Fri. 29 Oct, 2021
Sat. 30 Oct, 2021
Categories