Weekly View
Sun. 18 Apr, 2021 - Sat. 24 Apr, 2021
Sun. 18 Apr, 2021
Mon. 19 Apr, 2021
Tue. 20 Apr, 2021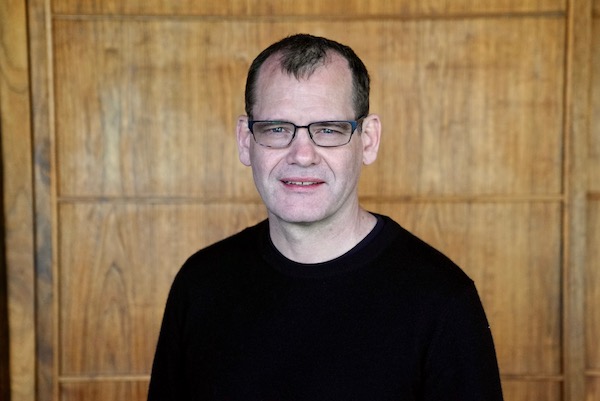 The Scarsdale Rotary Club cordially invites members of the community to attend a ZOOM meeting on Tuesday April 20 at noon, for a presentation on Mindfulness, Stress and Social Connection by guest speaker and scholar, Professor John D. Dunne. A brief question and answer period will follow his presentation.

John Dunne's work focuses on Buddhist philosophy and contemplative practice, especially in dialog with Cognitive Science. His publications range from technical works on Buddhist epistemology to broader works on the nature of Buddhist contemplative practices such as Mindfulness. He speaks in both academic and public contexts, and he occasionally teaches for Buddhist communities, most notably the Upaya Zen Center in Santa Fe. In addition to serving as a faculty member for the Center for Healthy Minds, he is a Fellow of the Mind and Life Institute, where he previously served on the Board of Directors. Dunne also serves as an academic advisor for the Ranjung Yeshe Institute.

Dunne is the Distinguished Chair in Contemplative Humanities through the Center for Investigating Healthy Minds at the University of Wisconsin-Madison. He also holds a co-appointment in the Department of East Asian Languages and Literature. Until January 2016, he was Associate Professor in the Department of Religion and the Graduate Division of Religion at Emory University.
John D. Dunne is a graduate of Scarsdale High School (1979), Amherst College and received his Ph.D. in the Study of Religion from Harvard University (1999).
Tuesday, April 20, 2021 at noon
There is no fee for attendance. You may join the ZOOM meeting at this link:


The Fox Meadow Parent Teachers Association (PTA) Abilities Awareness and the Diversity and Inclusion Committees are pleased to invite the Scarsdale community to hear Dr. Rachel Busman, who will speak about 'Identifying Anxiety and Related Mental Health Red Flags in Children and Teens Especially during the Pandemic' on April 20 at 7:30pm. Dr. Busman will also present on the issue of anxiety among children with special needs.
Dr. Busman is the senior director of the Anxiety Disorders Center and director of the Selective Mutism Service at the Child Mind Institute in New York city. She leads a team of clinicians providing evaluation and innovative treatment to children with selective mutism. She is the former president of the Selective Mutism Association, the nation's largest network of professionals, families, and individuals with selective mutism.
Dr. Busman has extensive experience providing cognitive behavioral therapy (CBT) to children, teenagers and young adults struggling with anxiety disorders, school difficulties and behavioral problems. She also has specific interest and expertise in the evaluation and treatment of obsessive-compulsive disorder, separation anxiety disorder, social anxiety disorder and specific phobias.
She has worked with children in both inpatient and outpatient settings at a major academic medical center, where she directed a multidisciplinary team. Dr. Busman has taught and supervised psychiatry residents and child psychiatry fellows, and lectured extensively on a variety of topics, including the evidence-based assessment and treatment of anxiety disorders in children and teens.

This event is open to all Scarsdale residents, teachers, students, administration, and staff. If you have any questions that you want to send ahead of time, please submit them here. Registration for this event is required; you may find the Zoom registration link here. If you have any questions about the event, you may write Rachana Singh or Mayra Kirkendall-Rodriguez.
Wed. 21 Apr, 2021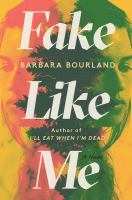 Book Discussion: Fake Like Me by Barbara Bourland
What Really Happened to Carey Logan? After a fire decimates her studio, including the seven billboard-size paintings for her next show, a young, no-name painter is left with an impossible task: recreate her art in three months - or ruin her fledgling career.
Homeless and desperate, she flees to an exclusive retreat in upstate New York famous for its outrageous revelries and glamorous artists. And notorious as the place where brilliant young artist Carey Logan - one of her idols - drowned in the lake.
But when she arrives, the retreat is a ghost of its former self. No one shares their work. No parties light up the deck. No one speaks of Carey, though her death haunts the cabins and the black lake, lurking beneath the surface like a shipwreck. As the young painter works obsessively in Carey's former studio, uncovers strange secrets and starts to fall--hard and fast--for Carey's mysterious boyfriend, it's as if she's taking her place.
But one thought shadows her every move: What really happened to Carey Logan?
Wednesday April 21, 2021 at 7 pm.
You will receive the Zoom link approximately one hour before the start of the discussion.
Register Here:
https://www.scarsdalelibrary.org/events/books-you-may-have-missed-book-club-fake-me-barbara-bourland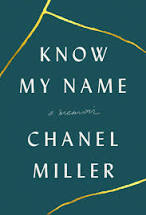 The Scarsdale Safe Coalition: Children, Families, Community and its partners invite you to participate in a community book read about the important, but difficult topic of sexual assault in our society. Know My Name, a memoir by Chanel Miller is an honest and eye-opening chronicle of Miller's experience being sexually assaulted at a Stamford University fraternity party in 2015 as well as the aftermath and subsequent court case.
A virtual community program to discuss the impacts of sexual violence and resources available to victims, featuring Westchester District Attorney Mimi Rocah, will be held on Wednesday April 21, 2021 from 7:00 to 8:00 p.m.
To join the Zoom webinar please use this link:
Sexual violence impacts every community and affects people of all genders, sexual orientations and ages. On average, there are more than 433,000 victims of rape and sexual assault each year in the United States, and individuals between the ages of 12 and 34 account for nearly 70% of victims. While men and boys can be victims of sexual assault, women, girls, and transgender teens are disproportionately affected. While the statistics on sexual violence are staggering, a sad reality is that an unknown number of assaults and rapes go unreported. It is not uncommon for victims to experience embarrassment or shame, blame themselves, or fear the humiliation of using the legal system to obtain justice.
Sexual violence has significant short and long term effects on an individual's physical and mental health. While treatment and care for victims has improved, communities lack effective educational and prevention measures for young people, in particular for young men. The Safe Coalition however is working to change that. Scarsdale Safe Program Coordinator Lauren Pomerantz, LCSW will be providing suggestions for community members to embrace prevention efforts such as strategies to change social norms, create protective environments and support survivors. "Know my Name and the community program we are offering is being presented to empower victims of sexual violence and to give voice to all those victims we do not know and may never know" said Pomerantz.
DA Rocah has outlined a comprehensive and ambitious vision for the DA's office based on her 16½ -year career as a federal prosecutor, where she prioritized victim-centered, trauma-informed policies. She will educate the community on the resources available through her office and how victims can come forward.
Miller's own words from her victim impact statement may however best describe the efforts of Scarsdale's Safe Coalition. "To girls everywhere, I am with you…I fought every day for you. So never stop fighting. I believe you."
Know My Name is recommended for adults and teens ages 14 and older. It can be purchased online or at Bronx River Books. For more information, please contact Safe Coalition Coordinator, Lauren Pomerantz, LCSW at lpomerantz@sfcsinc.org or 914-721-2468.
Any updated information will be shared here:
Thu. 22 Apr, 2021
Fri. 23 Apr, 2021
Sat. 24 Apr, 2021
Event: Compost Give Back Day
Where: Scarsdale Recycling Center, 110 Secor Road
Date: Saturday, April 24, 2021
Time: 8am - 3pm
Brief Description: To celebrate Earth Day on Saturday, April 24, 2021, the Village of Scarsdale is making high quality food scrap compost available to all residents for FREE on a first come, first served basis! Simply bring a pail, bucket, or other receptacle to the Scarsdale Recycling Center, 110 Secor Rd., from 8:00 AM until 3:00 PM on Saturday the 24th and take some compost home!
COVID-19 precautions will be taken at the event.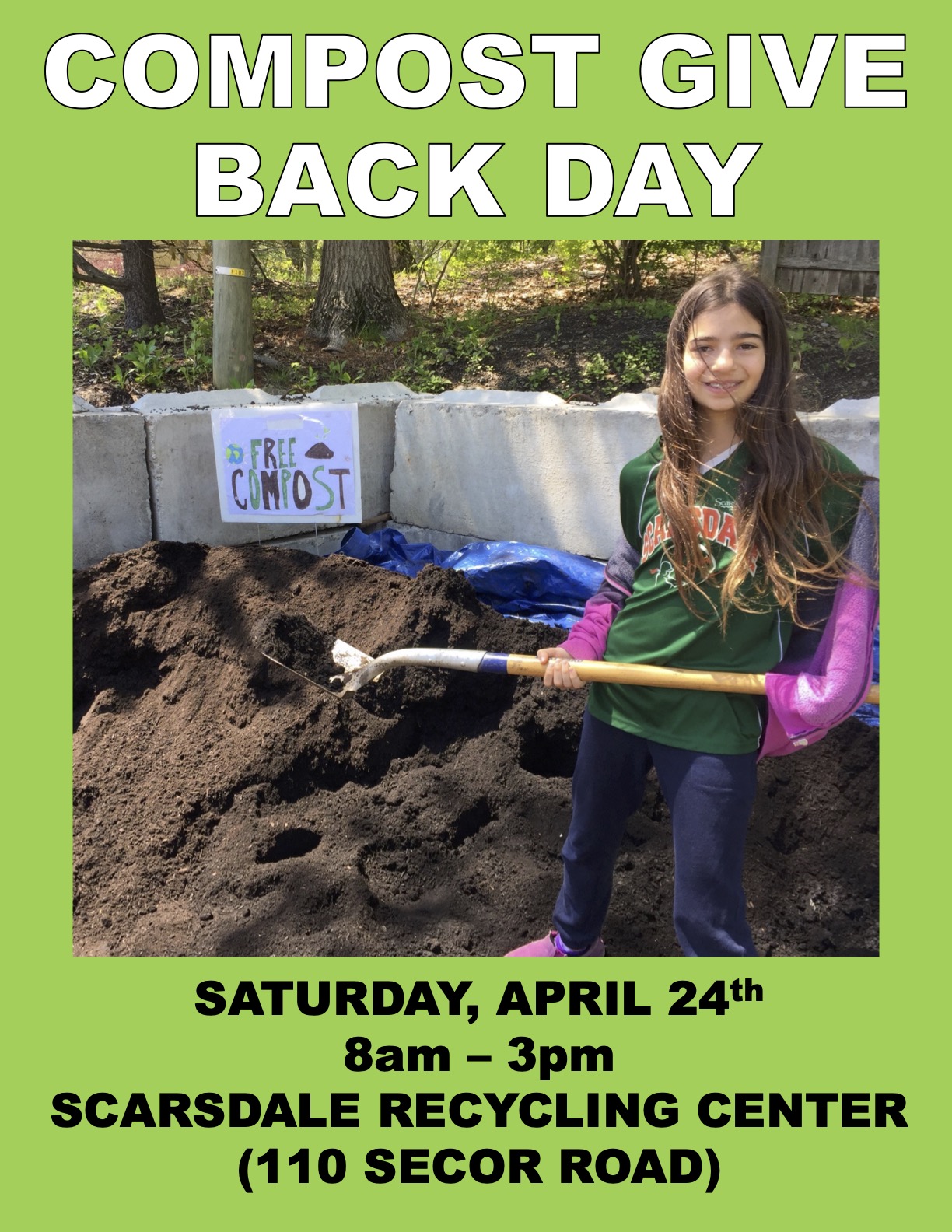 SHS PTA Scholarship Fund Walkathon Event
Honor the Class of 2021!
Saturday, April 24, 2021 from 12-1pm
Please join us on the SHS Butler Field track for this community-building event. Or feel free to join us virtually by walking in your neighborhood or on a treadmill!
There are two ways to support the Walk:
Give a gift in honor of a specific SHS senior
Support the Class of 2021 and make a general donation towards the Walk in honor of the entire class.
For information to learn more and to donate, please visit the event web page.
Scarsdale High School PTA Scholarship Fund for College has been established to help SHS seniors who need financial assistance to pay for their first year of college. This spring, please consider celebrating this year's graduating class while providing much-needed support to the SHS PTA Scholarship Fund for College.
Categories