Weekly View
Sun. 17 Jan, 2021 - Sat. 23 Jan, 2021
Sun. 17 Jan, 2021
Mon. 18 Jan, 2021
Tue. 19 Jan, 2021
Wed. 20 Jan, 2021
Thu. 21 Jan, 2021
Fri. 22 Jan, 2021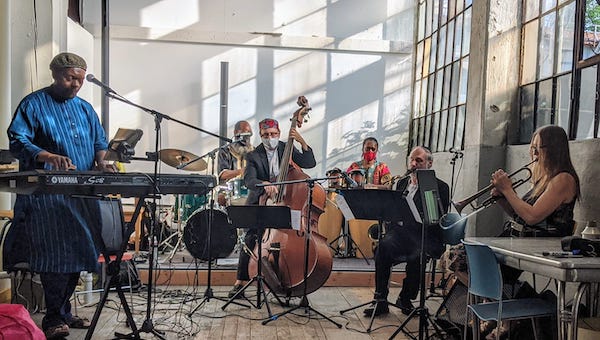 A Shabbat Concert with the Afro-Semitic Experience via Zoom with Scarsdale Synagogue
Friday, January 22, 7:30 p.m.
To Attend: Email Temple Administrator, Fawn Mendel at fawn@sstte.org if you are interested in receiving the zoom link.
Sponsored by Cantor Chanin Becker & Brotherhood. Join us for this incredible Shabbat Service and Concert as the Afro Semitic Experience participates in our worship and performs a Sermon In Song in conversation with Cantor Becker.
Scarsdale Synagogue is a reform Jewish congregation located at 2 Ogden Road, Scarsdale, NY. 10583. 914-725-5175. www.sstte.org
Sat. 23 Jan, 2021
Categories