How Will The Market Fare in 2010?
Details

Category: Real Estate
What's in store for 2010? Realtor Jonathan Lerner offers his top ten predictions for the Scarsdale real estate market for the upcoming year.
10) The worst is over, the real estate market has hit bottom in Scarsdale and we will now even see some slight appreciation.

9) Out with bad credit… borrowers whose FICO (credit) scores are below 625 will not be able to obtain a loan. Lenders will be making loans with best terms to those whose scores are above 725.

8) The "move up" market will stay soft as owners choose not to sell what they own, though in the past, owners have typically moved up every five to seven years. Current owners, especially those who bought their homes in the past five years, don't have enough equity to move. With fewer "move up buyers," the driving force behind sales will be first-time buyers.

7) Builders will not build… in the early 2000's builders were riding high. They could build on "spec" and sell before the dust cleared. Now, unless a builder has a buyer ready to purchase, builders will not begin the work.

6) Builders will go on a diet, making mini-mansions fashionable. The trend will be to build smaller, less expensive homes that appeal to first-time buyers and to those hoping to downsize.

5) Summer will bring a slump in housing sales. The home buyer tax credit was extended through April 30, 2010 with the stipulation that the sale closes by June 30, 2010. Since these tax credits are unlikely to be renewed, sales will drop mid-summer and interest rates may rise.

4) Inventory will fall as sellers smarten up and cancel listings that don't sell. However, falling inventory will not drive up prices.

3) Due to the decline in sales, several of the local real estate agents will close their doors. This will reduce competition however inexperienced agents may find themselves without jobs.

2) With less inventory, more buyers will find themselves competing over attractive listings. Sellers of premium quality homes could receive ten or more offers. While these multiple offers may drive up pricing to the fair market value, buyers will not over pay.

1) Engel & Völkers will complete its brand new Scarsdale office and move to it's home in the historic Heathcote Train Station at the Five Corners.

Jonathan Lerner is the Managing Director for Engel & Völkers - a worldwide real estate agency with over 400 property shops located in 32 countries. Contact him at 914-723-5555 ow visit their website at www.engelvoelkers.com/us/scarsdale/
Home Sales for the New Year
Details

Category: Real Estate
Here's a list of homes that closed right after the New Year. For several of the homes, the listings indicate that taxes were grieved and reduced, perhaps making the homes more affordable for buyers.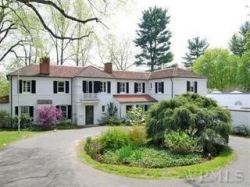 260 Mamaroneck Road: 1920 Mediterranean on 1.74 acres with tennis court, and indoor pool with floor-to-ceiling windows overlooking lovely property. Grand living room, library, dining room, eat-in kitchen, breakfast room plus seven bedrooms and 4.1 baths. Perennial gardens, specimen plantings, circular driveway.
List Price: $1,780,000
Sale Price: $1,690,000
Estimated Taxes: $48,858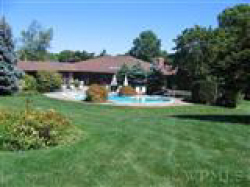 40 Murray Hill Road: Contemporary home on two acres with pool. Open flow, high ceilings, spacious rooms with circular drive and large front lawn.
List Price: $3,300,000
Sale Price: $2,549,000
Estimated Taxes: $54,000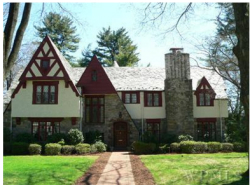 54 Church Lane: Well maintained Normandy Tudor with leaded and stained glass windows, English gardens, brick patio, central air conditioning, and irrigation system,
List Price: $1,850,000
Sale Price: $1,700,000
Estimated Taxes: $32,365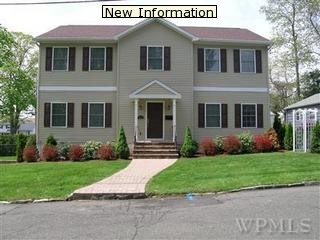 137 Lyons Road: 2008 center hall Colonial with hardwood flooring throughout. Kitchen offers granite, stainless steel appliances, open layout for entertaining, and sliding doors to stone patio. Living room with fireplace, formal dining room. Master suite includes jacuzzi and walk-in custom closet. Three more bedrooms with hall bath. Finished family room with full bath in basement.
List Price: $919,000
Sale Price: $890,000
Estimated Taxes: $20,462
A Sweet Deal: Almost Two Acres for $700K
Details

Category: Real Estate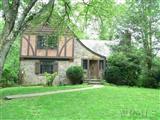 8 Eastwoods Lane: Tudor with great curb appeal -- Living room with cathedral ceiling, beams and fabulous stone fireplace. Pine-paneled playroom with stone fireplace. Located in The Woods in Edgewood. Total property size is 1.74 acres and includes 1 plus acres in New Rochelle. Quiet street. Backyard features stream, open meadow and virgin woods. Bird watchers paradise.
List Price: $849,000, Sale Price: $700,000 Estimated Tax: $24,200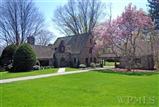 10 Vernon Road: Much admired Norman stone Tudor on a half acre of level, landscaped property. Old world craftsmanship and quality throughout: wood paneled living room with vaulted ceiling, beautiful hardwood floors, solid oak and mahogany doors and archways. Great lower level has family room with second fireplace and separate game room. Truly one of a kind!
Sale Price: $1,295,000, List Price $1,147,500, Estimated Tax: $27,981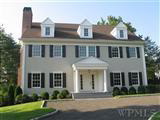 30 Harvest Drive: Bright classic new colonial built by highly respected Nantucket Home Builders known for their superior quality and craftsmanship. Every detail of this six bedroom home was thoughtfully designed and carefully executed. Sited on just shy of one half acre, this gracious home is well landscaped and screened for privacy and enjoyment. Features eat-in-kitchen with stone counters, center island, and breakfast area, dining room, living room with fireplace, family room, and master bedroom with walk-in-closets, stone bath and whirlpool.
List Price: $2,595,000, Sale Price: $2,300,000, Estimated Tax: $54,000
5 Old Lyme Road: Sprawling 5 bedroom, split level home on beautiful level half acre. Circular driveway, entry hall with gleaming black ceramic floor, beautiful views of backyard from living room, dining room and family room. Kitchen with center island, double ovens and five burner range top. Wonderful spaces throughout the house. Hardwood floors, recessed lighting and crown molding. Three car garage. List Price: $1,295,000, Sale Price: $1,262500, Estimated Taxes $24,370
Real Estate Sales 12-28-09
Details

Category: Real Estate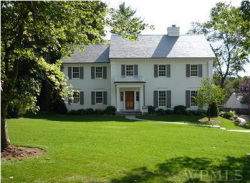 The final weeks for 2009 were good ones for real estate closings in Scarsdale and Edgemont. Good volume and some unbelievable deals. See below:
20 Wayside Lane: New six bedroom home on half an acre in Fox Meadow with oak floors, high ceilings, custom moldings, a private master suite with fireplace, study with beamed ceiling and large custom designed kitchen and family room.
List Price: $3,469,000, Sale Price: $3,187,500, Estimated Tax: $76,700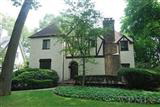 158 Brewster Road: Charming, well-maintained 1927 Tudor on 1/4 acres in Greenacres. Sunken living room and fireplaces in living room and master bedroom. Five bedrooms, three baths and hardwood floors throughout. Designer kitchen with stainless steel appliances, cherry wood cabinets, marble baths and steam shower in master. Roof and furnace three years old.
List Price: $1,200,000, Sale Price: $1,180,000, Estimated Tax: $21,608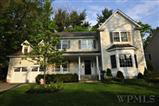 270 Fox Meadow Road: Six bedroom, six bathroom home, built in 2002 on Fox Meadow Road. 5,655 square feet of interior space set on .24 acres. Large kitchen with center island.
List Price: $2,195,000
Sale Price: $2,000,000
Estimated Tax: $39,768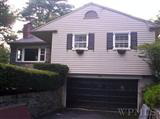 58 Palmer Avenue: Three bedroom 1965 ranch style home with finished basement and two car garage on nicely landscaped .18 acre property.
List Price $514,500, Sale Price: $565,000, Estimated Tax: $14,157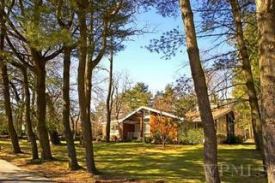 2 Stonewall Lane, Mamaroneck: Mid-century jewel, built in 1953 has been respectfully maintained in it's original splendor. Updates, including an  eat-in kitchen are consistent with the architects vision of minimalist design and function.  Designed by architect Bertram Lee Whinston. House sites on almost 1/2 acre in Quaker Ridge.
List Price: $889,000, Sale Price $820,000, Estimated Tax: $20,355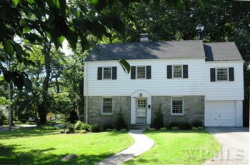 190 Highland Road: Solid and spacious 1946 Colonial in Edgemont with large rooms, a great layout, and beautiful property. Classic details abound in this 3 bedroom home on 1/3 acres with garden and patio.
List Price: $820,000, Sale Price: $752,600, Estimated Taxes: $21,608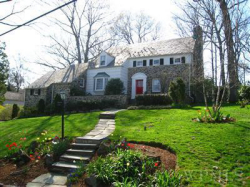 45 Highridge Road: Inviting country style home on .34 acre on a tranquil, cul de sac. First level includes an Au Pair Suite, renovated kitchen, artist studio/family room. with stone fireplace. entrance. Enclosed porch and two patios.
List Price: $1,195,000, Sale Price: $915,000, Estimated Taxes $27,792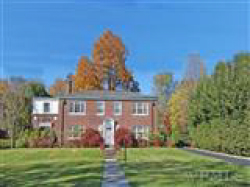 89 Brite Avenue: Brick center hall Colonial in Fox Meadow. Exquisite architectural details, spacious sun-filled rooms, three fireplaces, chef's kitchen with cherry cabinetry, Subzero refrigerator and and Viking appliances. Master suite with fireplace and sitting room. French doors from living room and family room to stone patio and level half acre yard with garden and outdoor lighting.

List Price: $2,125,000, Sale Price: $1,850,000 Estimate Taxes: $41,676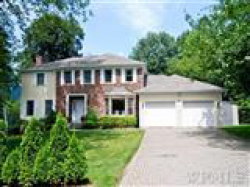 35 Chesterfield Road: Center hall Colonial in Fox Meadow. Built in 1986, features 3,084 square feet of updated living space. Expansive formal rooms, family room with fireplace, access to deck and lovely private yard, large kitchen with doors to deck, laundry room. Five bedrooms and three and a half baths.

List Price: $1,495,035, Sale Price: $1,470,000 Estimated Taxes, $33,671
Should This Mansion Be Saved?
Details

Category: Real Estate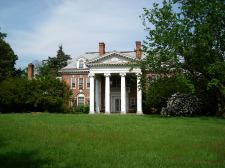 The original house of the Marx estate still stands on Gatehouse Road.   Though empty and neglected, its grandeur is breathtaking. The red brick, white-pillared mansion was built in 1904 and has nine fireplaces and 14 baths. It had a swimming pool, tennis court, paddle court and a four-car garage with a seven-room caretaker's cottage above it. A chain linkfence, to prevent Marx's 13 dogs from straying, enclosed the entire compound.  Before the subdivision of the property in the 1980's,  the home had a Weaver Street address and could be viewed through the open lawn from the street.  Now, surrounded by 29 contemporary homes on uniform lots, the home is hidden from view and appears to be a vestige of a gone by era.
The property was owned by the legendary Louis Marx, sometimes called ''the Toy King of America,'' who died in 1982 at the age of 85.  He had nine children, who he named after famous friends who were named as godparents to the children: Emmett Dwight, for Gen. Emmett O'Donnell and President Eisenhower; Spencer Bedell, for Gen. Walter Bedell Smith; Bradley Marshall, for Gen. Omar N. Bradley and Gen. George C. Marshall; Curtis Gruenther, for Gen. Curtis E. LeMay and Gen. Albert M. Gruenther, and Hunter Bernhard, for Gen. Hunter Harris and Prince Bernhard of the Netherlands.

Marx is as legendary as his estate.  A 1955 article in Time Magazine describes his arrival at a soiree at the 21 Club in Manhattan; "A roly-poly, melon-bald little man with the berry-bright eyes and beneficent smile of St. Nick touching down on a familiar rooftop.  Louis Marx, America's toy king and cafe-society Santa, was arriving at his favorite workshop. With his beautiful blonde wife Idella, who looks the way sleigh bells sound, 59-year-old Lou Marx toddled regally toward a table in the center of the downstairs room. The table is always reserved for Millionaire Marx by the divine right of toy kings, and the fact that he has never been known to let anyone else pay the check. "

And city friends were not the only ones to benefit from his generosity. Each Halloween from 1940 to 1980, Marx distributed hundreds of toys to neighborhood children who came to trick or treat. He built a multi-million dollar toy company and was free handed with his gifts.

Upon Marx's death, Anthony Scarcella, a New Rochelle developer, bought the estate and received approval to subdivide it and build 29 homes.  He built the development and in 1985 he sold the original home on 1.75 acres to Alexander Raydon, who kept it until October 2007.  When Raydon died, Scarcella re-purchased the house, for $2,500,000, which was more than the sale price of the entire estate in 1982. Scarcella then attempted to gain approval to tear it down and build three more new homes on the property. However, this time he received far more resisitance from the Board of Architectural Review and ultimately the Scarsdale Board of Trustees.  He was denied a demolition permit to tear down the home because it was found to be a structure of substantial historic importance.  The BAR found that the mansion met three of the four preservation criteria and that its demolition would be detrimental to the public interest.


The Board of Architectural Review concluded:

1.    That the Marx mansion, built in 1903, is of such architectural and historic interest that its removal would be detrimental to the public interest in that the structure is a Georgian Style building incorporating a symmetrical brick façade with a low roof line with white trim doors, windows and eaves. The record also supports the existence of a Greek Revival style pediment with Corinthian columns in the front and rear elevations and that the trim details conform to the period in which the Marx mansion was built.

2. That the Marx mansion is an example of the Beaux Arts School of Design with high quality of craftsmanship, which was the prevalent design in Scarsdale at the turn of the twentieth century, but is rarely found today.

3. That the Marx mansion is of such old and unusual uncommon design, texture or materials that it could not be reproduced or could be reproduced only with great difficulty.

4. That the Marx Mansion was designed and built over 100 years ago using materials and methods common during that era, and the Greek Revival style stone pediment and the Corinthian stone columns would be almost impossible to duplicate due to cost of materials, transportation and labor.

5. That the quality of craftsmanship used in the construction of the Marx mansion and the level of architectural detail could not be reproduced today except at an exorbitant cost. Additionally, to reproduce a building with this level of detail and size would require an insurmountable amount of resources. Buildings this size and quality are typically built on large tracts of land and in enclaves that are now uncommon in Scarsdale.

6. That the Marx mansion was the residence of Louis Marx, known as the Father of the modern American toy industry, and one of the most famous residents of Scarsdale due to his influence on the modern American toy industry.

7. That the history and architecture of the former estate properties in Scarsdale, almost all of which have been demolished, removed and/or subdivided, are a crucial and irreplaceable part of Scarsdale's historic heritage and preserving one of the last remaining survivors of the estate era encourages interest in Scarsdale's historic heritage.  

Scarcella continued his fight and filed a hardship application in early 2008, which was also denied.  The Board of Trustees felt that Scarcella was well aware that he did not have approval to demolish the mansion when he repurchased the property in 2007.

Scarcella was denied approval to demolish the home and filed a lawsuit against the Village of Scarsdale to try to reverse the determination of the Scarsdale Board of Trustees. The case was heard at the Westchester County Courthouse in White Plains on Tuesday.
Andy Bass, who attended the June 2 oral arguments, sent out an email with the following update:
Judge Rory J. Bellantoni of the New York State Supreme Court, 9th Judicial District, announced yesterday that he will render his decision in the Marx mansion case this Friday, June 5, at 2 p.m. in Room 301 of the Westchester County Courthouse in White Plains.  Bellantoni made the announcement at the conclusion of yesterday's oral arguments in the case, officially known as SCARCELLA, ANTHONY vs. VILLAGE OF SCARSDALE BOARD.

Based on the judge's comments and line of questioning at yesterday's hearing, it appears he is likely to rule in favor of the Village in the case.  Bellontoni opined that there "seems there was due process here."  The judge did not sympathize with the hardship argument put forth by Scarcella's attorney.  Bellantoni stated that Scarcella bought the mansion knowing:
-the condition it was in
-that his plan for a three-lot subdivision would be subject to Zoning Board approval of variances
-that his plan to demolish the mansion would be subject to Committee for Historic Preservation review

"He knew all these things when he bought the property," Bellontoni commented.  "He rolled the dice and it didn't work."