Former Dean Michael Gibbs Leaves Lasting Impact on Scarsdale High School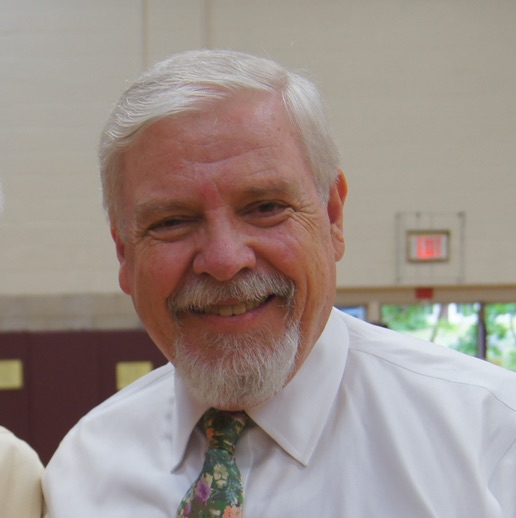 Anyone who has met Dean Michael Gibbs will likely note his warm smile and jolly disposition. Gibbs has been a dean of counseling at Scarsdale High School for over 30 years. "Dean Gibbs has been pivotal in my high school career thus far," noted rising Junior student Emma Cahaly. "He has not only helped me to get to know the high school, but he is also such a supportive mentor." Many of Gibbs' students echo the same sentiments, pointing out his welcoming approach to the incoming freshman and his desire to cultivate relationships with each of his 300 students. Gibbs finished his final year at the high school this past year (2016-17), and he has retired effective the end of the school year.
Gibbs' impact on the Scarsdale community is palpable. Besides providing a mentor for students to talk to, Gibbs has created an atmosphere of meaningful relationships and respect through his Civic Education program. Civic Education, commonly known as "Civ Ed," is a mentoring program between upperclassmen advisors and freshmen students. Dean Gibbs takes a hands-on approach with Civ Ed, ensuring that the group creates a cohesive community that supports one another. "Civ Ed has changed my high school experience and my view on high school in general," mentioned rising Senior Lily Steckel. "Dean Gibbs has done such an amazing job creating a community in the school where I feel comfortable. It is so easy to feel alone in a school this big." It is clear to see how much Dean Gibbs' students have learned from him. However, I was curious to know what Gibbs has learned from his experience at Scarsdale. As I had the chance to sit down with him and ask this question, Gibbs said he has learned that "this extraordinarily gifted student body has most of the answers they need within themselves, and if they trust themselves to ponder those answers they will find them." Gibbs also mentioned that this idea is easier said than done. "Ignorance frightens you. And what you don't know scares you. And things outside of your control scare you." This acute awareness of the minds of high school students contributes to Dean Gibbs' success as a counselor.
When I asked what his plans are for retirement, he said that he will travel with his wife. But first, he hopes to "let the alarm clock ring on the first day of the school year, hit snooze, and go back to sleep." This luxury is well deserved for the many years of impactful contributions to Scarsdale students and faculty. As the counseling department loses its oldest member, a new face will join the team of deans. Dean Aaron Mooney, previously a Senior Assistant director for regional enrollment at Miami University of Ohio, will replace Michael Gibbs in the fall. Mooney was a school counselor at Bishop Chatard High School in Indiana prior to working at Miami of Ohio.
Gibbs' presence at the High School next year will be greatly missed by his students and colleagues. His enthusiastic approach to learning and forming relationships within the high school set him apart from a conventional counselor. When asked what advice he would give to his students for the coming years, Gibbs said that "If you stop and think, you've got it. At least that's what I think. And that's a cool thing to have learned from you guys." Finally, Dean Gibbs added this remark to end our conversation: "People ask me all the time, because I work in a high school, are you afraid for the future of our country? And I say no, not at all. I am confident that if these kids are going to be our leaders, then we have nothing to worry about."