12 Elected to School Board Nominating Committee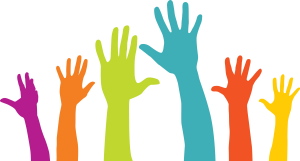 The School Board Nominating Administrative Committee announced that twelve candidates were elected to join the School Board Nominating Committee on January 9, 2018.

A total of 460 votes were cast in the election, of which 122 were absentee ballots.

Here is the breakdown of votes cast by neighborhood:

Edgewood: 96
Fox Meadow: 161
Greenacres: 46
Heathcote: 101
Quaker Ridge: 56

The following candidates were elected:
Edgewood: Ruth Berkowitz and Timothy Dunne
Fox Meadow: Diane Greenwald and Tao (Jennifer) Hong
Greenacres: Kathleen Gray and Marylou Cooper Green
Heathcote: Kerry Hayes and Jing Li
Quaker Ridge: Nikki Hahn, Marissa Jackson, Stacey Kaufman and Robert Tepper
This year's new members will join the existing 18 members of the committee, serving staggered three-year terms. Stacey Kaufman and Robert Tepper will both serve a one-year term to fill two open seats in Quaker Ridge due to resignations. The committee will have its first meeting on January 21 and by the end of March it will nominate two candidates for the Scarsdale Board of Education to fill the seats currently held by Pamela Fuehrer and Arthur S. Rublin. Both Fuehrer and Rublin are completing their first three-year terms and are eligible for re-nomination. All Scarsdale residents are welcome to propose Board of Education candidates to the SBNC. The SBNC Board of Education candidates, along with any other candidates who may choose to run, will stand for public election in May at the same time as the school budget vote.
Contact: Jeannine Palermo
SBNC Administrative Committee Chair
914-874-3427