Where are the Kindergartners? School District Experiencing Enrollment Dip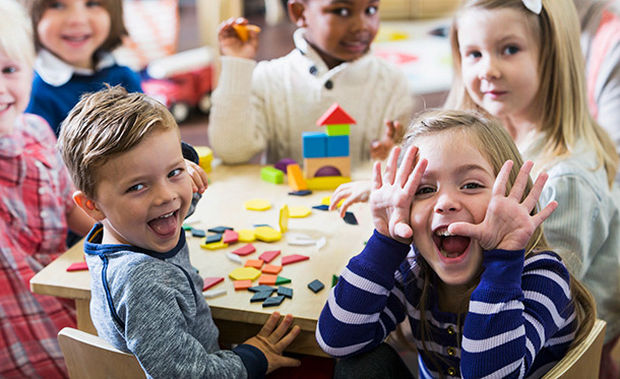 If current trends hold, the Scarsdale School district may have the lowest enrollment in the last ten years when school opens in September. At the July 10 meeting of the Board of Education, Assistant Superintendent Drew Patrick delivered what he called, "unusual enrollment numbers," and reported that as of now, the district is projected to be down by more than100 students from the 2017-18 school year, with 88 fewer students enrolled in kindergarten.
The demographer had projected that the district would have 324 students entering kindergarten in September, but as of today, only 236 have enrolled. The decreases are across all schools with the following declines in kindergarten enrollment projected:
Edgewood was projected to have 66 and now has 35
Fox Meadow, projected at 70, now stands at 49
Greenacres, projected at 49, now has 42
Heathcote projected at 61, now at 33
Quaker Ridge, projected at 78, now has 77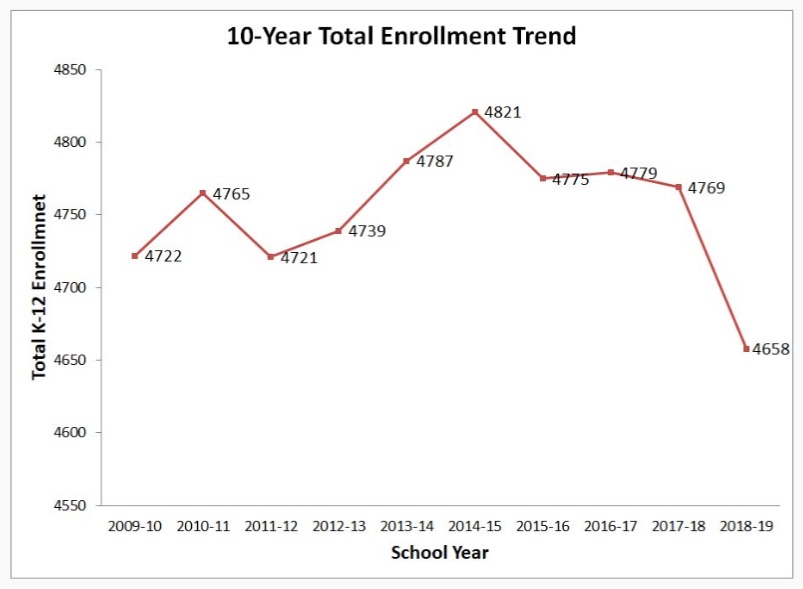 What's responsible for the missing kindergartners? Patrick reported that he spoke to the directors of local nursery schools that offer programs for 5 year-olds whose parents decide not to enter them into kindergarten, though they are eligible. He said that there has been growth in this trend, sometimes called "Redshirting," but that only accounts for 25-26 of the missing students.
These projections will mean that the district will only need 103 of the 106 classroom sections allowed for in the budget. Fortunately no teachers will be laid off, as a split in the 5th grade inclusion class at Greenacres will require an additional two teachers, and another teachers will be needed to cover a maternity leave.
Enrollment at the middle school is projected to up by 29 students, and decline by 7 students at the high school.
Patrick did say that typically another 40-45 students enroll during the summer, so these numbers may change radically by the time the district needs to make decisions in August.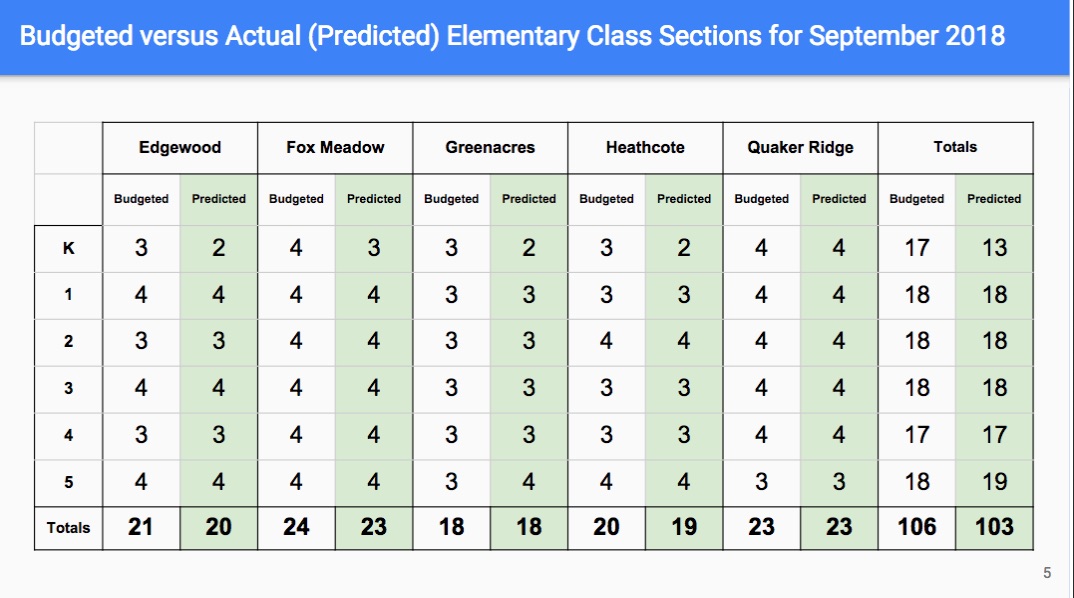 We asked local realtor Heather Harrison from Compass for her interpretation of the enrollment dip and here is what she shared:
"I think the new tax law is the key to this market. Some buyers are more sensitive to property taxes this year and are wait and see. The Scarsdale gift fund tax credit is a start, but we don't know what the IRS will say. I'd like to see Scarsdale do even more...like a home buyer tax credit to help keep values strong.
The city real estate market is also not as strong this year. In years past, my city buyers would tell me they had to sell their apartment, but the market was so strong, they would get multiple offers quickly and it was as good as cash. One of my team members had a deal fall through this year where the buyer backed out because they couldn't sell their apartment.
A key sales figure from our MLS: in 2017, there were 142 sales that went to contract through June. This year, 133 deals have gone to contract, so down about 6%. But just as important, supply is higher. In July last year there were 154 homes on the market. This year we have 172, so that's about 11% more. You're seeing more empty nesters listing their homes this year and more new construction on the market.
I expect the numbers to improve this summer. Scarsdale deals in contact since the start of June are higher this year than they've been in years which is great news! In recent years, the spring market has been extending more and more into the summer. With more inventory, buyers have more choices and some are taking more time before they buy their Scarsdale dream home!"