School Budget Passes with 79.65% Approval Rate, Three New Board Members Elected
Carl Finger, Karen Ceske and Ron Schulhof were elected to the Scarsdale School Board.Three new members of the Board of Education were elected, and a $160.7 million 2019-20 school budget passed in Scarsdale on Tuesday May 21, 2019. The mood was mellow as current board members, nominees, administrators, PTA volunteers, family and friends gathered to hear the vote count after the 9 pm close of the polls.
With no contested elections for board seats and little controversy about the school budget --which raises school taxes by only 1.63% --voter turnout was the lowest it's been in the last ten years. However, the school budget passed with 360 yes votes, representing a 79.65% approval rate.
Three new board members will take seats at the table in July 2020.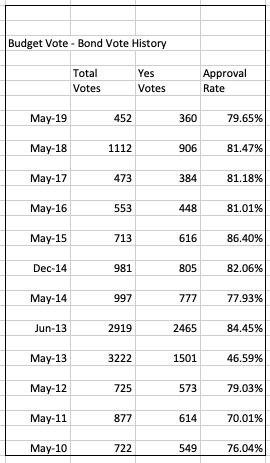 Karen Ceske, a former PT Council President received 385 votes.
Carl Finger, an attorney and former Trustee of Scarsdale Village received 349 votes.
Ron Schulhof, a champion of sustainability initiatives received 345 votes
They replace three retiring members of the Board:
Bill Natbony who served six years on the Board and was president for the 2018-19 school year.
Lee Maude, who also served six years, including two years as president from 2016-2018.
Nina Cannon who served one term on the Board and opted not to run for a second term due to professional commitments.
The three new members will serve with continuing members, Pam Fuehrer, Chris Morin, Scott Silberfein and Alison Singer.
Two propositions regarding school board elections also passed.
Proposition #1 stipulates that Board members will be elected at large rather than to fill specific seats. This will prevent candidates from targeting a specific candidate for a seat on the Board and will award the seat to whoever receives the most votes. This proposition passed with 338 votes.
Proposition #2 allows qualified voters to register to vote in a school election with the District Clerk during regular hours. This passed with 414 votes.
This past school year was marked by the completion of some large facilities projects, concern about school security and discussions about the district gift policy and a proposed $800,000 donation from Maroon and White to install lights on Butler Field.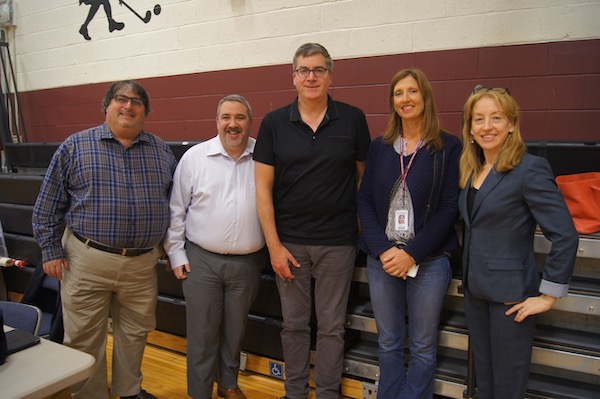 Bill Natbony, Scott Silberfein, Chris Morin, Pam Fuehrer and Alison Singer
As almost half of the 2019-20 School Board will be comprised of new members, they will undoubtedly bring a new perspective to issues before the district.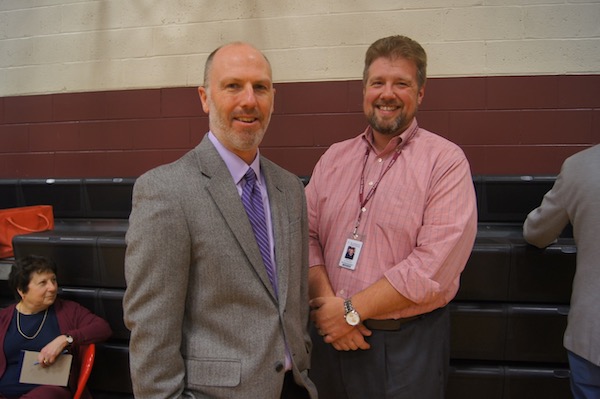 Stuart Mattey and Eric Rauschenbach